United Nations Climate Change Conference of the Parties (COP26)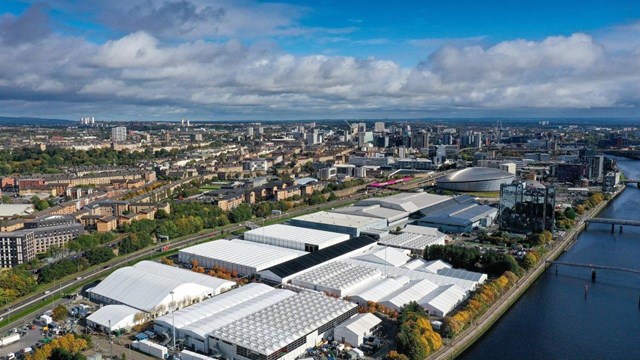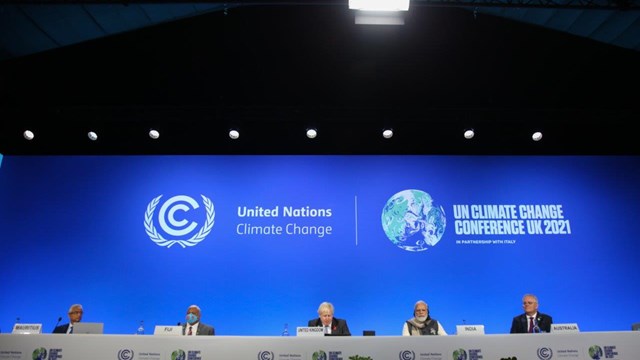 COP26 Glasgow - What an incredible journey!
Losberger De Boer delivered around 37.500m2 of temporary buildings for the 26 UN Climate Change Conference, COP26, in Glasgow. The event was held from 31 October to 13 November 2021 and arguably the most important event in 2021.
We provided a wide range of bespoke space solutions for this high-profile event for Identity. We are thankful for the opportunity and trust to provide the facilities for this special event, consisting of multiple single and double deck structures. Including the media centre, UNFCCC offices, the main entrance and security facilities, as well as large acoustically proven meeting rooms, increasing the space of the existing venue, the Scottish Event Campus (SEC).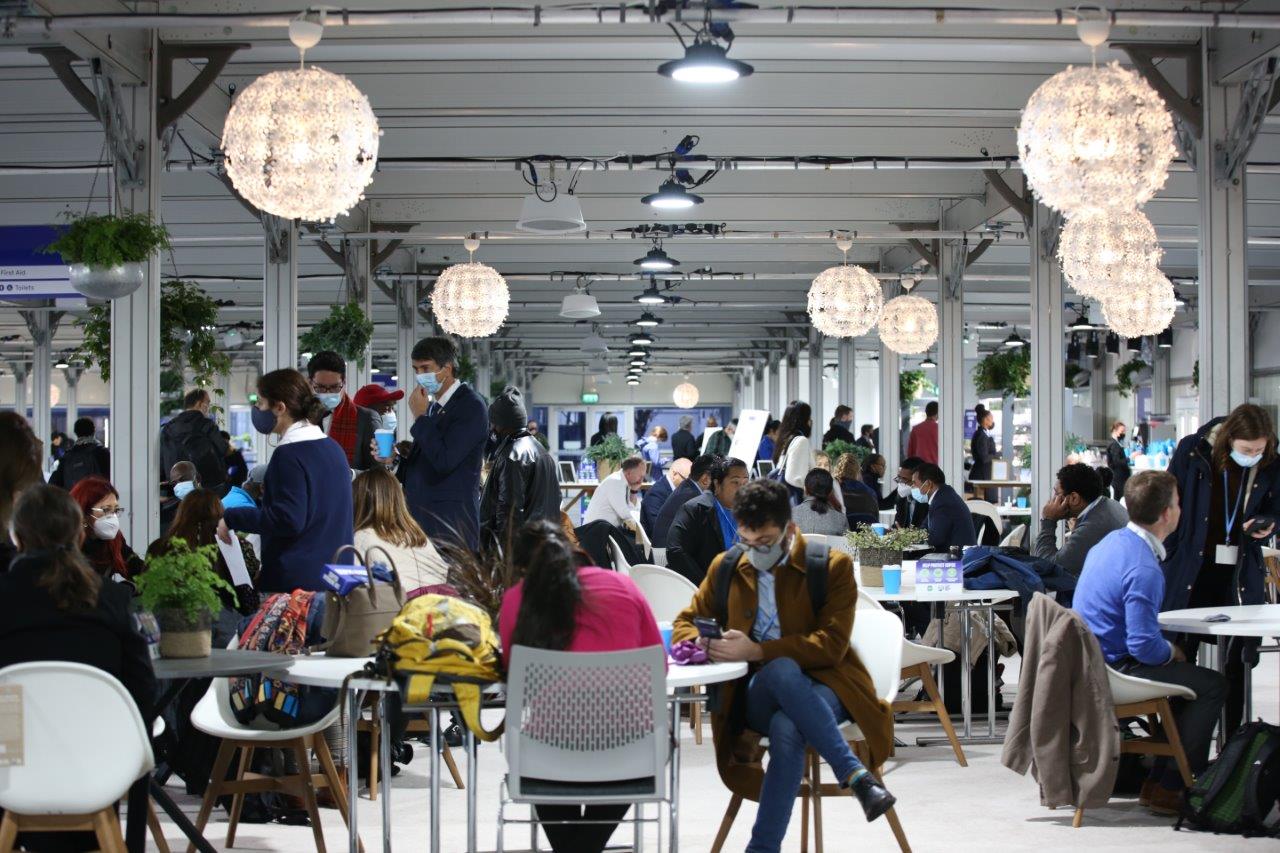 The challenge
For two weeks, the eyes of the world were on COP26, where world leaders deliberating the climate change impact on the planet. Building for a high-profile event of this scope, always comes with a number of challenges, such as limited access to the site and responding to changes on a daily basis up and until the start of the event. We are proud to say that we were able to deal with all build and Health & Safety challenges and unforeseen circumstances, delivering this great project on time.
No margin for error
"The scale and complexity of this project is mind blowing", says Mical De Boer, Managing Director Losberger De Boer UK. "There are countless things to consider and absolutely everything has to be done right. With limited space and constant changing request, we had to make sure we stayed within the very strict timeframe. Because of the in-house design, manufacturing and project management teams, as well as thankful for the dedication of our construction teams that made it possible to get the job done in time with some special world-class space solutions."
Innovations
The COP26 project featured two of our most recent innovations. We equipped several conference and meeting rooms with our latest Acoustic Barrier Wall and Roof System, to ensure the ideal acoustics inside the venue as well as adding an extra layer of thermal insulation. We also used our new composite floor, which is lighter, stronger and more sustainable than traditional wooden floors.
Interested in this Event space solution?
Feel free to reach out to us for more information on owning or renting one of our structures.