Qiddiya Entertainment, Sports and Cultural Resort
Losberger De Boer erected fifteen semi-permanent buildings of various sizes and shapes in a very short time.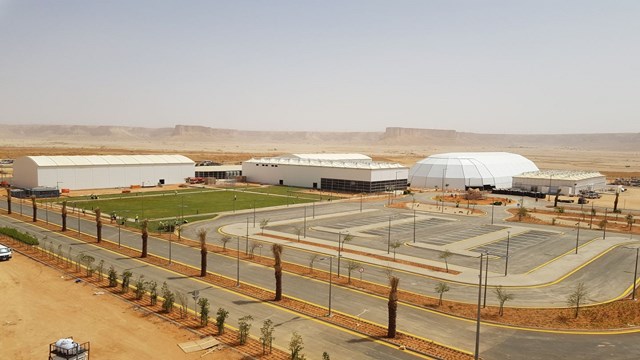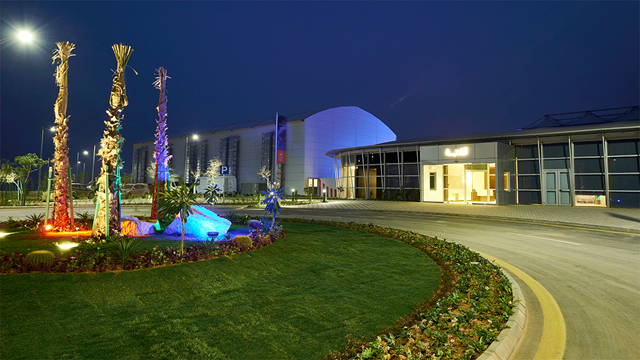 Client goal
To design, build and manage turnkey delivery of fifteen design-led, semi-permanent buildings, including administrative offices and visitor centres, plus entertainment and exhibition halls, within a tight sixty-day completion deadline.
Client requirements
Losberger De Boer accelerated the launch of this iconic entertainment project by supplying an integrated complex of fifteen, semi-permanent buildings of varying sizes and shapes. Offering both style and functionality by combining eye-catching, contemporary designs with optimum use of space, Losberger De Boer's iconic circular Panorama Dome - the only one of its kind in Saudi Arabia - was used to welcome King Salman at the official launch which took place in early 2018 and was covered by the world's press.
Eventually covering 334 square kilometres, Qiddiya - the first of its kind entertainment resort and in Saudi Arabia - is one of three 'Giga projects' at the heart of the ambitious Saudi Vision 2030 national transformation strategy intended to expand and diversify the Saudi economy. Once complete, the Qiddiya entertainment district located 40km from Riyadh is planned to be 2.5 times the size of Walt Disney World and will include holiday homes, water parks, cultural venues, motor sports, and a Six Flags theme park.
In total, the Losberger De Boer crew worked 9,360 hours over 36 days plus internal fit-out time which allowed turnkey delivery of this impressive project to be achieved within only sixty days, compared to one to two years for traditional permanent builds
VIDEO: View the official opening ceremony held inside a number of Losberger De Boer's semi-permanent buildings click here - Event organised by EVI and Duvent
Services and facilities provided
Losberger De Boer coordinated the turnkey fit out, together with other third party contractors, to deliver the following features:
Partitioning
Air-conditioning
Flooring
Lighting
Fire system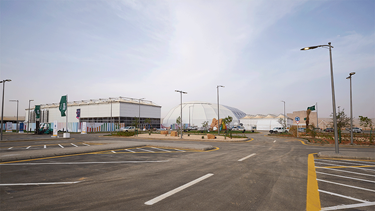 Interested in this Event space solution?
Feel free to reach out to us for more information on owning or renting one of our structures.