World class hospitality space for the ultimate VIP experience
We are the experienced hospitality space partner that will help you create the ultimate VIP experience for your guests.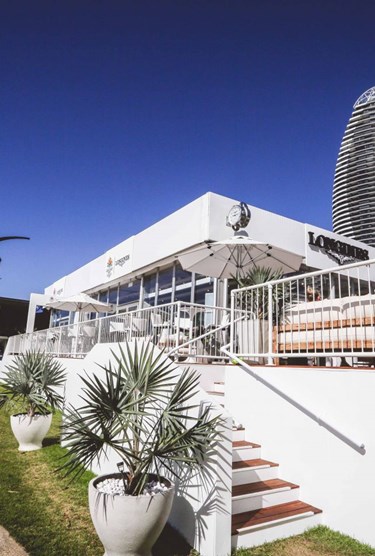 Add that wow factor
Our structures distinguish themselves by their design, build quality and style. We create space solutions that add that wow factor to your event. Classy glass facades, luxurious covered terraces, multiple stories, showcase boxes for product presentations, we offer an endless range of options that help you create an unforgettable experience for your guests.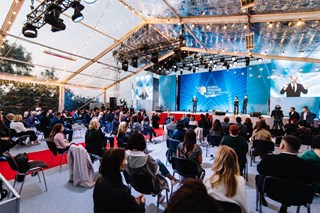 Reference projects
Throughout our long history, we have earned an excellent reputation by supplying creative and innovate solutions for hospitality facilities at countless national and international events. We have supplied structures for VIP guests at large sporting events like Wimbledon, the US Open Golf and the Commonwealth Games, as well as at large fairs like the Mobile World Congress, the Chelsea Flower Show and the Farnborough International Airshow, among (many) others.
Let us help you realise your goals
The purpose of hospitality space is to make your special guests feel 'special', right? With decades worth of experience and a portfolio full of world class structures, we can help you with this. We'll work with you, advise you and take away your worries wherever we can, so that you can be successful in delivering the ultimate hospitality experience for your guests.
Hospitality space in all shapes and sizes
We have an extensive range of innovative structures that are specifically designed for hospitality purposes. Whether you need space for hundreds of people or a selected group, we have the experience, expertise and product range to offer you the best options available.
It all depends on your needs
Tell us your goals. Tell us what you want to achieve with this particular hospitality venue, and we'll advise you based on our experience. We can design a hospitality building for you, using our extremely adaptable and flexible structures. We also can combine different structures, that each have their own characteristics in terms of functionality and design.
Covered terrace or cinema room?
Are the activities inside the structure the main attraction for your guest? Our buildings can be multiple stories high and can contain cinema rooms, light shows, stages for performances, catering areas, and so on. Are the activities outside the main focus point of the event, like at a sports tournament of festival? We can provide you with a hospitality building that includes a covered terrace that offers your guest an exclusive view of the action.
Maybe you need a VIP section in, or close to, an existing building. At a trade fair, for instance, where your guests are likely to move around a lot, entering and leaving the hospitality area. We can create a room-in-room hospitality concept for you, or connect a temporary VIP structure to the existing venue. Again: it all depends on your needs.
Our services
Undivided attention to quality and security
An experienced Account Manager
Our Account Managers are specialists who focus on your needs, and on providing you with professional guidance and the best customer experience.
An experienced Site Manager
Our Site Managers have all the experience needed to deliver safe, efficient and well organized project, without worries, on time and on budget.
The highest quality structures available
We design, engineer, produce and build all our structures, to ensure that our buildings live up to the high standards we have set for ourselves, and that our clients have come to expect.
The assurance that the event will go ahead
Our structures can withstand extreme weather conditions and our team are used to highly complex operations in terms of logistics and planning. We always deliver.
Some Numbers & Statistics
Losberger De Boer was founded in
0
Number of subsidiaries around the globe
0
Number of professional workers worldwide
0
Average customer satisfaction rate over 2021
9,2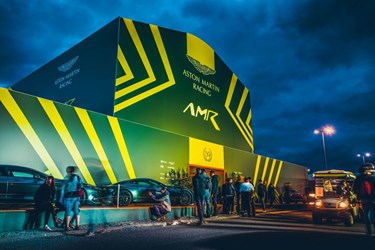 "Creating unique moments"

Lewis Ledouit Communication Manager iEvent
Testimonial | Event Space Rental
'We rely on Losberger De Boer's know-how'
We are proud to say that we have worked with iEvent on numerous occasions, on fantastic events such as the 24hLe Mans.
"We create unique moments during major events. To do this, we need to work with trusted partners, that are able to bring our creative ideas to life. That's why we work with Losberger De Boer, to be able to rely on their know-how and to face our challenges together."
Interested in this Event space solution?
Feel free to reach out to us for more information on owning or renting one of our structures.