What's in a name?
maxiflex
The maxiflex is the most flexible large tent in the market today. It is available from 10-50m in width and offers countless configuration options, including the double decker Emporium variant. So, in this case, the name really does say it all.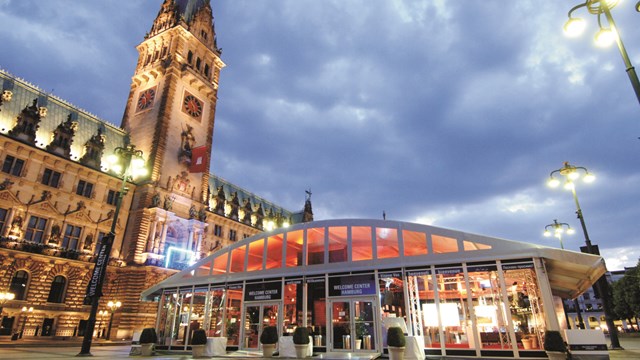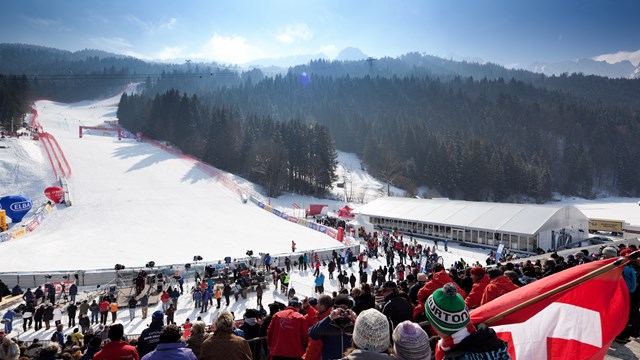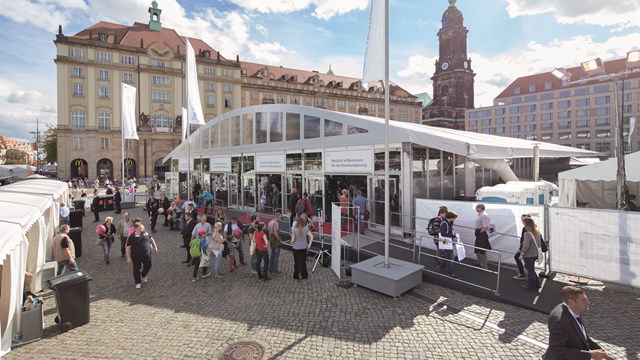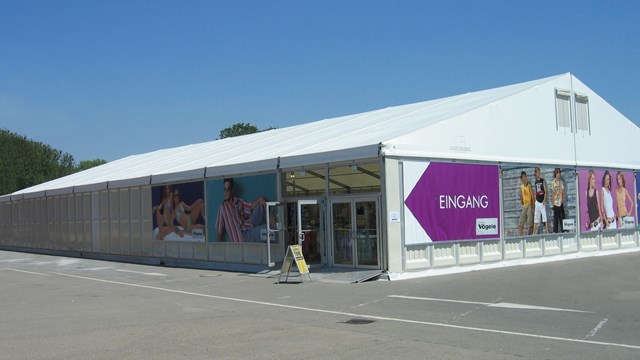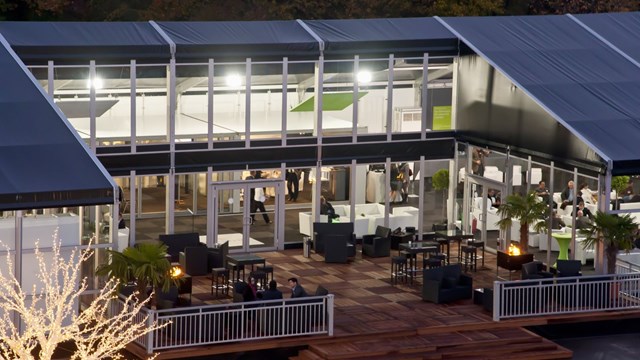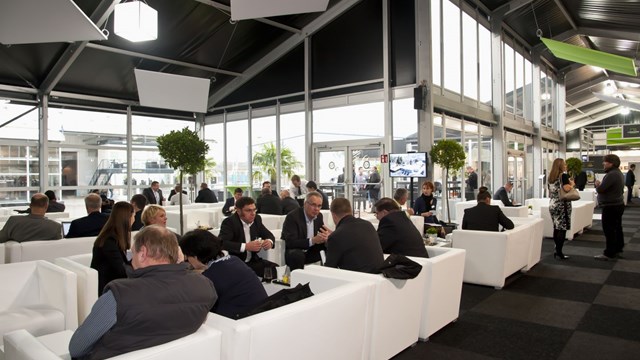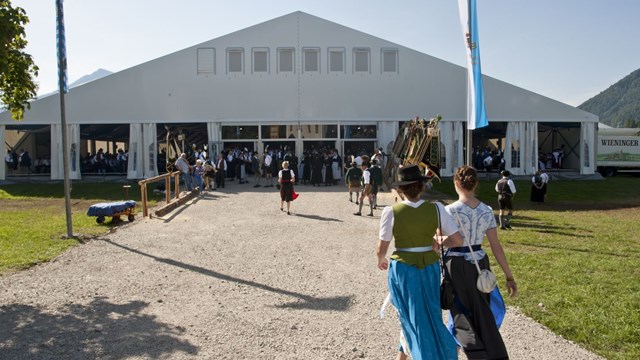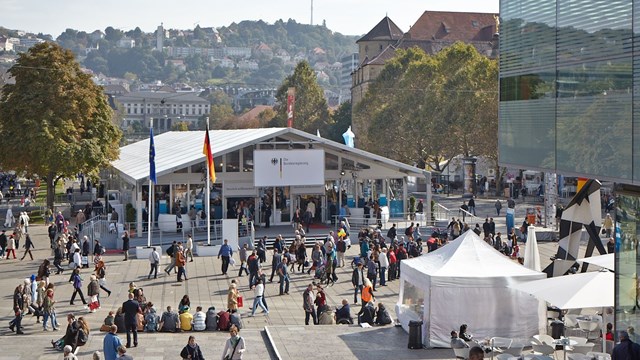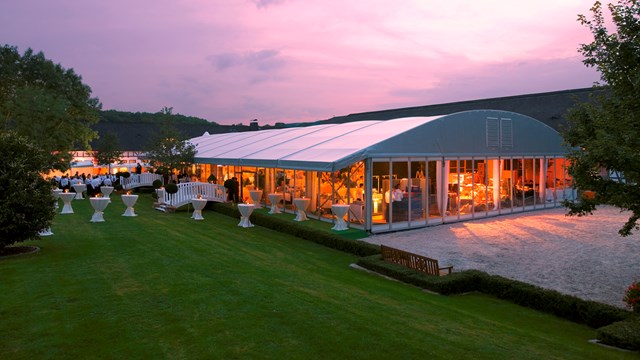 Perfect for:
Large scale events
Sporting events
High-end product launches

Flexibility to the max
The strength of the maxiflex system lies in the fact that one system can be used to create endless configurations. Thanks to its modular nature, the maxiflex can be extended or combined with other structures from its product family. The system also offers a host of different cover options, ranging from vertical to horizontal wall panels and from PVC panels to polyester and transparent glass ones, for a smart, sophisticated look.
From small catering tent to large hospitality pavilion
In need of a 10x10m catering space for your event? The smallest configuration with textile covers will do the job just fine. Are you looking for a large hall for a trade fair or exhibition? We'll deliver a maxiflex in exactly the right size, with PVC wall panels and perhaps a canopy entrance above the doors, to provide you with all the space you could possibly want. Do you need a large space for hospitality purposes? With transparent panels in the walls and the roof, you'll have a stunning pavilion in no time.
Specifications & options
Our maxiflex system is, hands down, the most versatile large tent structure in the market.
Tech specs
Dimensions
Size

10-50m (5-meter-bay-distance)

Side height

3.40m, 4m, 5.40m

Please note

That there may be small differences in dimensions or options when you buy a tent system as opposed to renting a space solution. If you are interested in buying a tent system, our product specialists will lay out all possible dimensions, options and configurations for you.
Options
Options
Cassette floor
Curtains with window variants (transparent and translucent)
Roof covers (translucent and opaque)
Wall elements of hard PVC (vertical and horizontal)
Wall elements of glass (vertical and horizontal)
Ventilation panels
Various door types
Arcum roof
Monopitch roof
Dome area
Brought back façade
Apse
Safety
Safety
DIN EN 13782
DIN EN ISO 9001
DIN EN ISO 14001
EN 1090
Wide product range
Proven quality
Products used at world-class events
Certified production process
Expert advice from experienced specialists
Flexible & durable space solutions
It was our pleasure to work for these companies
We are proud to say we were able to help these businesses with our space solutions
Interested in this Event space solution?
Feel free to reach out to us for more information on owning or renting one of our structures.