Qatar State National Day Celebrations
Prestigious event with unique event structures
To provide a total turnkey solution delivering up to 100 different temporary event structures for one of Qatar's largest and most important annual events. Losberger De Boer (Qatar) is proud to be official temporary structures supplier to the Qatari State National Day Organising Committee.
Client

Qatar State National Day Organising Committee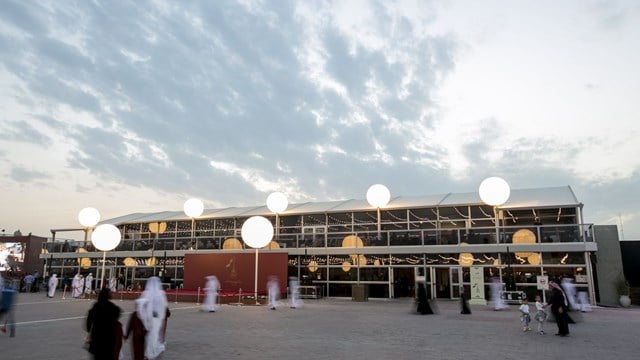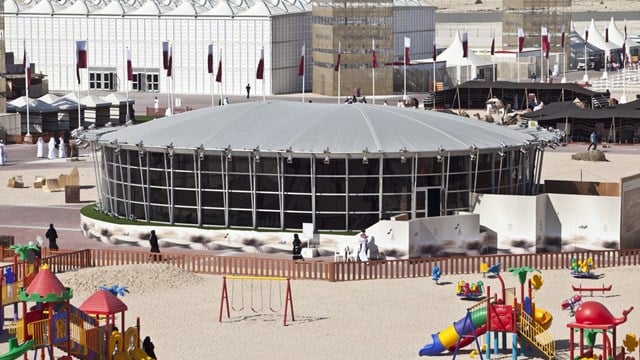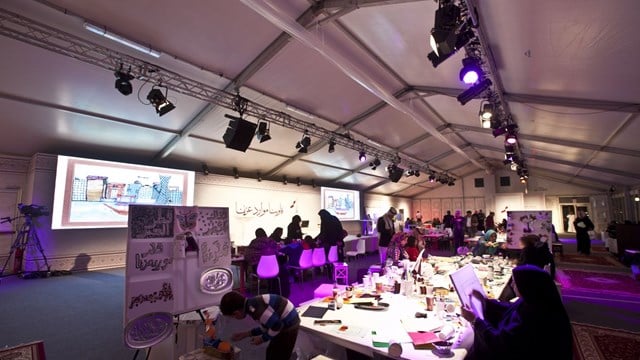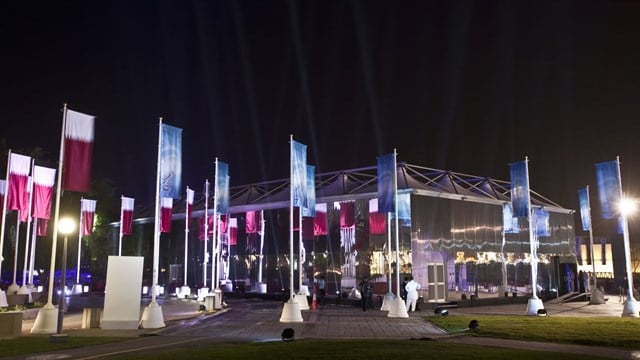 The Challenge
Since 2009, Losberger De Boer (Qatar) has helped to grow this annual event year-on-year to its current level of popularity, and in 2016 Losberger De Boer delivered more than 100 temporary event structures for this prestigious event. This large-scale deployment of semi-permanent buildings provided close to 15,000sqm of indoor temporary exhibition and hospitality space.
Each year, the Qatar National Day celebrations begin in early December located in the Darb A Saai area of Doha, on a plot spread over 45,000sqm. The event is designed to offer a unique insight into Qatari cultural heritage through its rich offering of museum exhibitions and live shows. This is complimented by a traditional souk with retail outlets offering a range of traditional Qatari food and goods, always proving a hit with attendees. The event, running until the 20th of December, is always a hive of activity with local schools attending during the daytime, and local Qataris and expatriate residents making use of the facilities, mostly in the evenings and weekends.
The Solution
Losberger De Boer's solution was to provide a broad range of temporary structures to meet the diverse event space requirements of this project. This included providing TV studios, museum halls, and cultural display and exhibition space for the many local government entities participating. Losberger De Boer provided temporary structure solutions for all these needs, including its iconic circular Panorama Dome structure that is unique to Losberger De Boer Middle East.
As part of the festivities, the Doha Corniche becomes the focus for the National Day Parade on the 18th December with thousands of the country's armed forces, police and interior ministry departments marching past the Emiri royal viewing terrac.
Losberger De Boer (Qatar) successfully meets this challenge every year by providing the organising committee with a total turnkey solution and a range of unique event structures to ensure this annual project is an overall success and a source of national pride for the people of Qatar.
Services and facilites provided
Climate control
Furniture
Branding
Stairs
Floors
Balcony
Pushbar doors glass
Glass vista side panels
Turnkey project management
Lining
Carpeting
Lighting
Decoration & Equipment
Energy Solutions
Client requirements:
High-specification exhibition space
Hospitality pavilion
TV Studio
Viewing Deck
Catering facilities
Structures built:
Interested in this Event space solution?
Feel free to reach out to us for more information on owning or renting one of our structures.