Level-up your event venue
maxiflex Emporium
The maxiflex is the most flexible large tent structure in the world. The Emporium adds even more flexibility, useable space and prestige to this product line, by turning it into a double-decker.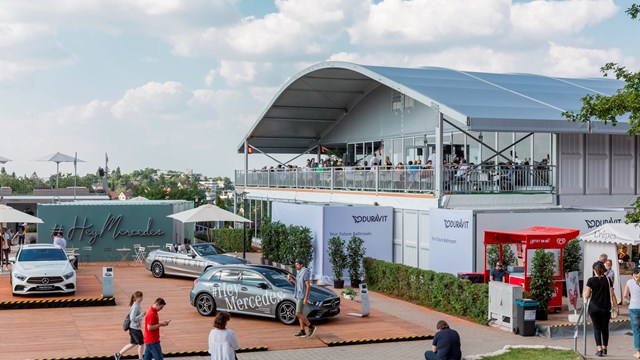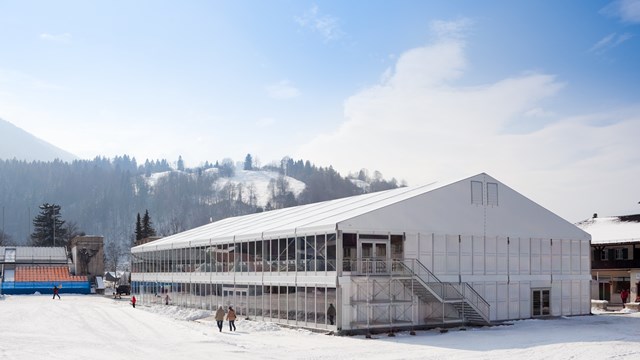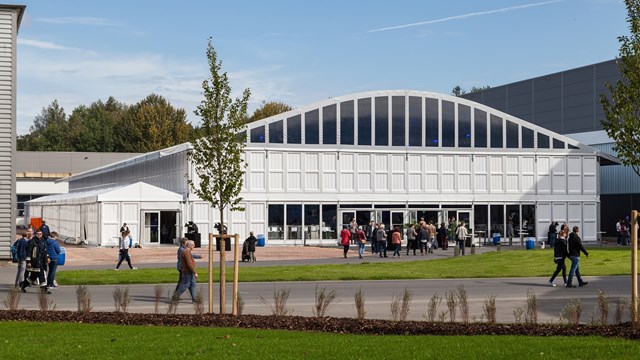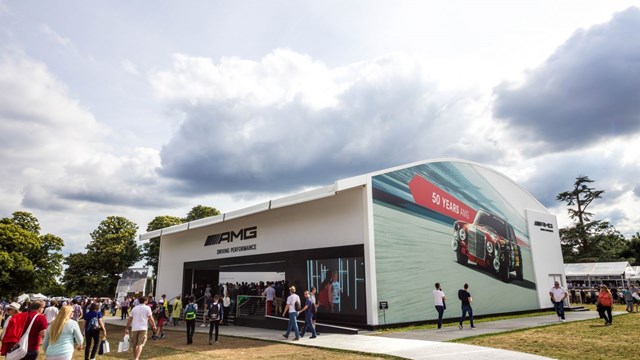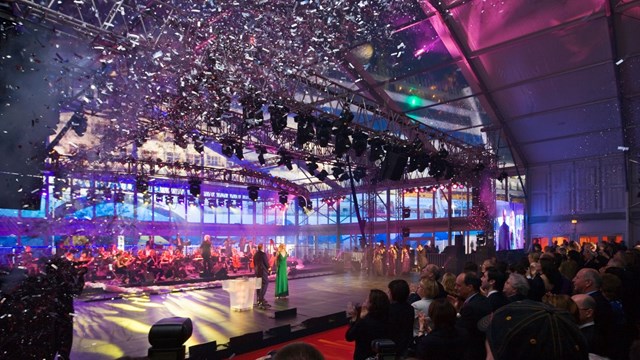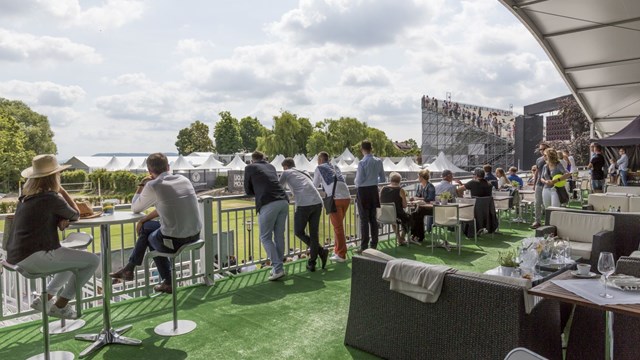 Perfect for:
Large scale events
Sporting events
Trade fairs

Take your event to the next level
The maxiflex Emporium is not your 'run of the mill' two storey building. This addition to the maxiflex range can be freely erected as a second level in every large maxiflex structure. It can serve as a complete upper floor, granting you an enormous amount of usable space, as a balcony overlooking the action or as a stand-alone gallery. Looking for a large structure with an observation platform for a major event? The maxiflex Emporium has got you covered.
It goes without saying that the Emporium has the same build quality and characteristics as our other maxiflex products.
Three different models
Being a highly flexible product line, the Emporium offers you several options as well. It is available in its 'basic' form, with a regular style roof. The 'Arcum' version features our curved Arcum roof and the Apsis Arcum version rounds of the entire side of the structure. All can be customized to meet your every need; please contact us and we'll see which model works best for your event.
Why choose the maxiflex Emporium?
Many floor plan shapes are possible; being a part of the highly flexible maxiflex product range, the configuration options are endless.
Make the most use of the available space; our maxiflex structures can be the size of a football field, but they also offer plenty of height. Adding the Emporium as a second floor, platform or balcony means you simply have more space to use.
Your guests will be floored; a platform overlooking the action or a balcony with a terrace will add a touch of class to your venue and make your VIP's feel extra special.
Specifications & options
Below you will find the most frequently requested specifications and options. You can also download the full product sheet.
Tech specs
Dimensions
Width

10-30m (5-meter-bay-distance)

Side height

6.80m

Please note

That there may be small differences in dimensions or options when you buy a tent system as opposed to renting a space solution. If you are interested in buying a tent system, our product specialists will lay out all possible dimensions, options and configurations for you.
Options
Options
Cassette floor
Curtains with window variants (transparent, translucent, opaque)
Roof covers (transparent, translucent, opaque)
Wall elements of hard PVC (vertical and horizontal)
Wall elements of glass (vertical and horizontal)
Ventilation panels
Various door types
Brought back façade
Mezzanine floor
Atrium
Balconies
External and internal stairs
Arcum roof
Monopitch roof
Dome area
Apse
Brought back façade
Safety
Safety
DIN EN 13782
DIN EN ISO 9001
DIN EN ISO 14001
EN 1090
Wide product range
Proven quality
Products used at world-class events
Certified production process
Expert advice from experienced specialists
Flexible & durable space solutions
It was our pleasure to work for these companies
We are proud to say we were able to help these businesses with our space solutions
Interested in this Event space solution?
Feel free to reach out to us for more information on owning or renting one of our structures.