MDL Beast - Soundstorm, Saudi Arabia
After a one-year break, MDL Beast was back in 2021 with the second edition of the music festival—Soundstorm. Held in Riyadh, Saudi Arabia, the record-breaking event attracted visitors from all over the world.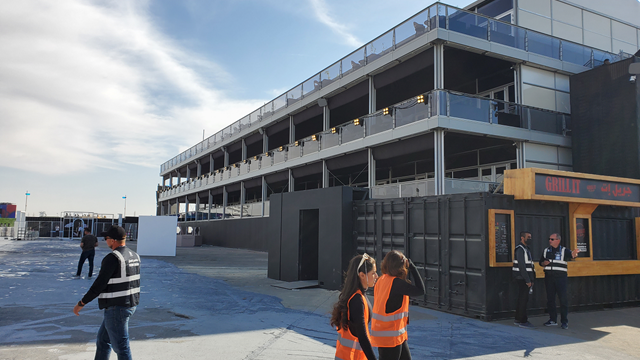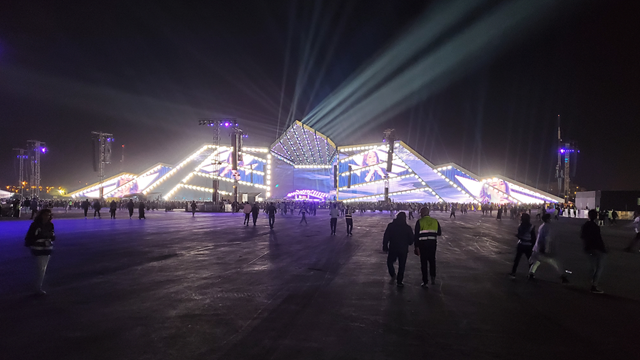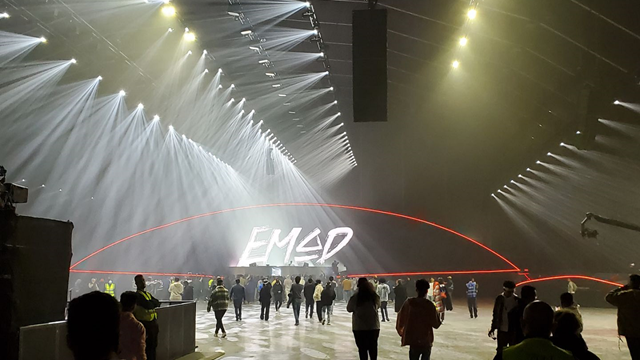 The beat is back—and bigger than ever

MDL Beast LLC and the appointed production and project management company, Production Glue, awarded Losberger De Boer the contract to provide guest hospitality structures for Soundstorm. We provided temporary structures for the first edition of MDL Beast, the first electronic dance music festival held in the kingdom, in 2019. The remit for the second edition was clear—providing an unrivalled visitor experience for visitors attending the festival from all over the world.

Extended to four days, Soundstorm welcomed over 700,000 attendees who gathered to watch more than 200 international artists, making this edition not only the largest dance festival in the kingdom's history but also one of the largest live music festivals in the world.

Our scope included the delivery and installation of two triple-storey Premier structures for the Very Important Beast (VIB) hospitality areas and structures for the Royal Villas, the festival's after-party and a media lounge.

Delivering one-of-a-kind guest experiences

The event has held the Guinness World Record for the largest temporary stage since 2019. We were tasked with delivering high-quality structures within very tight timeframes to ensure visitors attending one of Saudi Arabia's most prominent entertainment events would have everything they needed during the four-day party in the desert.

Expectations were high, but our expertise in delivering solutions for mega-events around the world has positioned Losberger De Boer as a trusted partner for unique events just like Soundstorm.

Providing a spectacular visitor experience was a must, and the range of structures we provided ensured party-goers had a wide variety of options to view and participate in all of the action.

Sustainable solutions

As a global supplier of temporary structures and semi-permanent solutions, Losberger De Boer has established a reputation for the delivery of ISO-certified, premium projects. Following the festival's conclusion, we dismantled all the structures within weeks, returning the site to its original state. Our state-of-the-art build processes and materials enabled us to achieve zero wastage, and our transportation solutions enabled us to minimise our impact on the environment. All build components were manufactured off-site in our global facilities and, once dismantled, were removed with nothing left behind.
Interested in this Event space solution?
Feel free to reach out to us for more information on owning or renting one of our structures.