Saudi Camel Foundation
Crown Prince Camel Festival
This culturally significant event holds the world record for the largest camel sporting event and demonstrates how we can deliver show-stopping venues in record-breaking times to support iconic festivals and sporting events.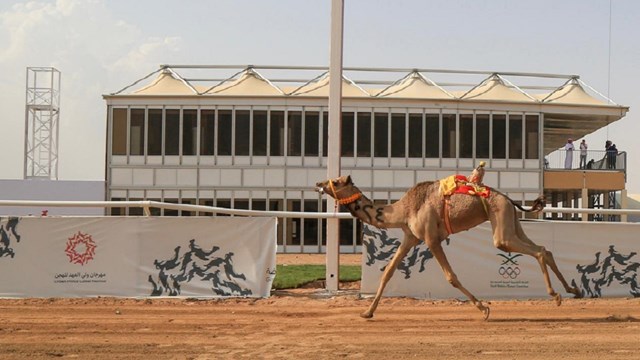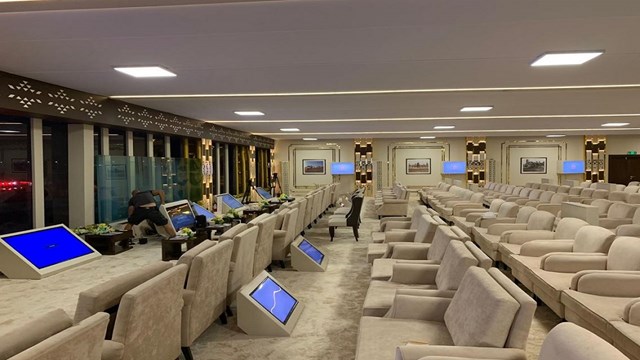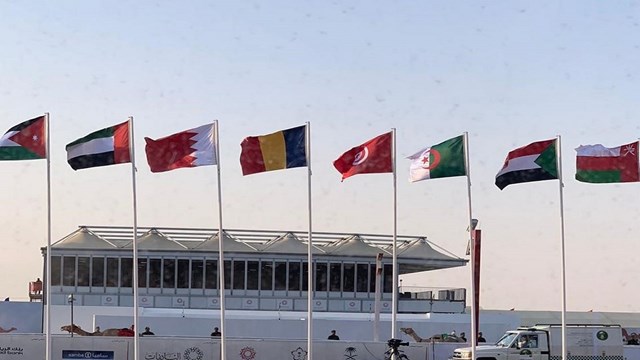 An iconic event venue delivered in record time
As the world's largest camel sporting event ever held, the Crown Prince Camel Festival played host to 11,000 camels participating in 787 rounds, competing for over $14 million of prizes for camel attractiveness, speed and breeding.
We built the entire temporary structure and event overlay in record time, taking only eight days to deliver a fully functional, high-quality event space in the Taif desert. Losberger De Boer erected the double-decker Delta structure and delivered a 5-metre outdoor spectator balcony, so attendees had an unrivalled visitor experience and didn't have to miss out on any of the camel racing action.
Bigger is better
The event organizer was awarded a Guinness World Record for successfully staging the largest event of its type. During the 42-day event, Losberger De Boer's structure welcomed dignitaries from across the Middle East region. We were proud to play our part in the success of such an iconic event in collaboration with a forward-thinking client.
Featuring cultural, sports and entertainment activities as well as educational workshops for camel owners and visitors, the festival supported the organizer's ambitious aims to continue showcasing and boosting the rich camel-racing heritage in Saudi Arabia and across the Gulf region as the country modernizes. The festival comprised four phases, with highlights including camels reaching up to 40 kilometres per hour at top speeds in races, creating an electrifying atmosphere for spectators.
"When selecting a partner to provide the event overlay and temporary infrastructure for our record-breaking camel festival, it was essential we choose an organization who understood our vision and could deliver an event space that would match how special the event would be."
- Rabih Yehya | General Manager at Active Partners
Let's get technical

To host dignitaries and visitors alike and provide a world-class event venue and spectator viewing area, we erected our Delta structure. Spanning two floors, the temporary structure provided ample space for hospitality and indoor and outdoor viewing, with a balcony for taking in all of the sites, sounds and activities.
What did we deliver?
A Delta, a modular freespan space frame structure
External balcony
Integrated bullet-proof glass for added security
Services and facilities provided
Losberger De Boer coordinated the high-specification interior and exterior fit-out in cooperation with a range of specialist suppliers:
Air conditioning
Turnkey project management
Creative and technical design
Floors, carpeting and lining
Electricity and lighting
Decoration, furniture and equipment
Fire alarms
Washroom facilities
Interested in this Event space solution?
Feel free to reach out to us for more information on owning or renting one of our structures.