Efficiency in its purest form
Multiform 3D
The Multiform is the perfect tent for weddings and intimate private events, as it is economical, easy to install and highly versatile.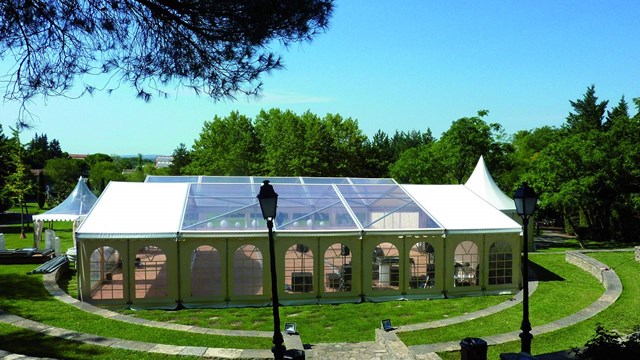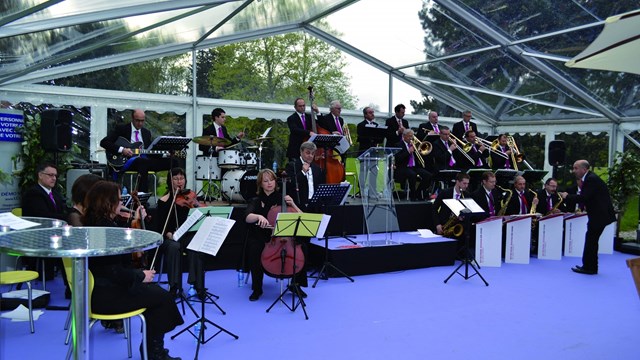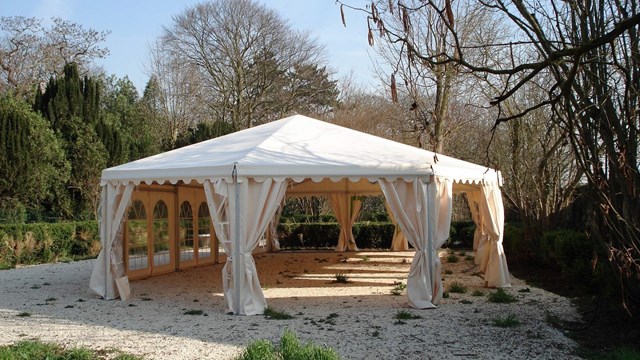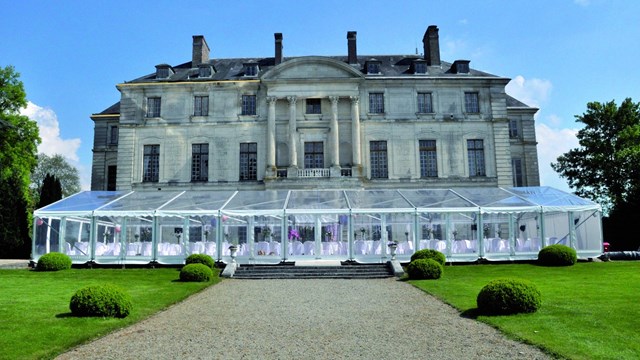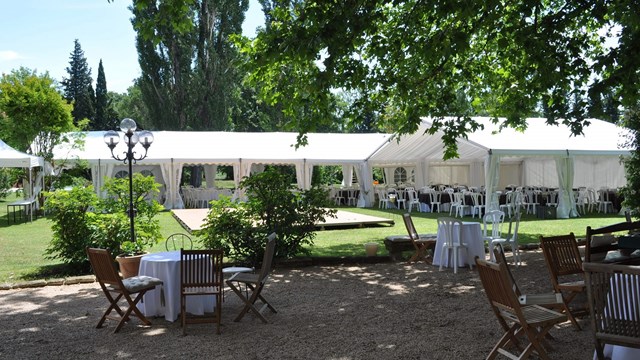 Perfect for:
Weddings, parties & receptions
Catering, dining & restaurants
Fairs and markets
The Multiform is an ideal addition to any tent rental companies stock. Why? Because it is extremely efficient, highly economical and multifunctional. It is perfect for use at parties, weddings, and receptions, but can also be used for local markets and as a temporary dining hall or catering zone. And we're only scratching the surface of its endless applications here.
This event tent system stands out as one of the most efficient on the market. It has a cleverly designed push button system that saves you time (and therefor money), because it makes the Multiform very easy and quick to install and dismantle. It is also highly economical, because this system requires much less small parts. You know, those parts that you often lose during transport. Again: this saves time during picking and packing and there is less risk of you having to replace parts.
The Roof bar/cam tensioning system creates perfectly tensioned roofs with the simple turn of a handle, for a neat and tidy application. Ground rails run through a sleeve at the bottom of each wall to add tension and keep everything perfectly place.
Why choose the Multiform?
Choose the Multiform if you want a tent system that can deployed regularly, that is lightening fast to install and dismantle and that is built to last. For tent rental companies, event companies or businesses that frequently hold events on their grounds, this is the perfect, most economical marquee tent you will find.
Specifications and options
Below you will find the most frequently requested specifications and options. You can also download the full product sheet.
Tech specs
Dimensions
Width

2 to 12m

Length

modular per 3m span

Height

2.30 and 2.50m

Roof shape

2 slopes, curved or dune + hexa/octo and decagonal
Options
Options
Modular in width. Only a few additional parts required to change the gable size
Different roof options : 3 shapes, roof extensions, various tension systems
Different façade options (PVC side curtains with different colours, windows, fully glazed and different openings ; PVC hard walls and glazed cladding)
Floors
Doors
Internal lining
Safety
Safety
CTS
M2 /B-s2 d0 fire resistant
Wide product range
Proven quality
Products used at world-class events
Certified production process
Expert advice from experienced specialists
Flexible & durable space solutions
It was our pleasure to work for these companies
We are proud to say we were able to help these businesses with our space solutions
Interested in this Event space solution?
Feel free to reach out to us for more information on owning or renting one of our structures.