The best possible solution starts with the best possible advice
At Losberger De Boer, we are all about providing you with the best possible temporary or permanent structures. We offer you our top class products and expert advice, to make sure you achieve your goals.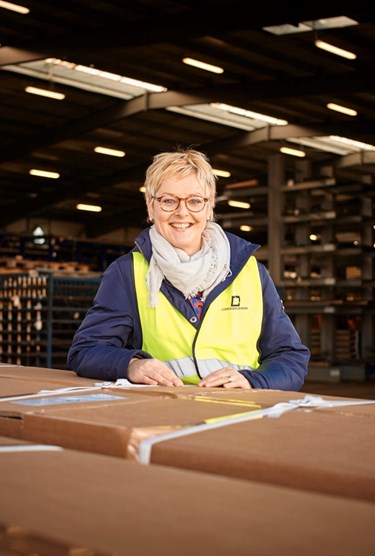 Collaboration yields the best results
Over the course of our more than a hundred yearlong existence, we have found that collaboration often yields the best results. And since we are, as our company motto says, committed to your success, we are always willing to help you by offering you guidance, and advice on everything related to modular structures.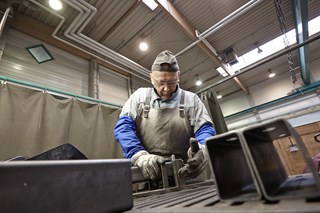 With age comes experience
We have been supplying event organizers, businesses and tent rental companies with space solutions for over a century. And with age comes experience. We daresay that when it comes to delivering the right structure for any occasion, we've seen and done it all.
Selecting the best tent systems
Our tent systems are highly versatile and offer endless flexibility. The same system can be configured to function as a hospitality suite with a viewing terrace and as a car showroom or supermarket. We will help you select the tent system that best serves your needs, as well as suggest add-ons and thin along with you on possible configurations, so that you can use your investment to its full potential.
We can (and want to be) more than 'just' your supplier. We are the partner that helps you achieve success.
Our experts can advise you on every tent-related subject
Providing the best space solution


Determining the best structure
Structure configuration
Adaptation and customization
Design and exterior
Combining functions & structures
Preparing for your project
Logistics planning
Site plan development
Selecting and managing service providers
On-site construction
Foundation work
On-site construction
On-site safety
On-site handover
Technical issues (terrain, weather, etc.)
Long-term use
Inventory
Maintenance
Trends
A Losberger De Boer expert will always be there for you
Providing the best space solution

Our field specialists have just one thing in mind: You, the customer and a first-class solution to meet your requirements. A Losberger De Boer expert will always be there for you, even after you purchase or lease our products.
Commitment to quality and reliability are closely linked to one another at Losberger De Boer. They ensure that you can rely on us for our world-renowned tent technology, our ability and drive toward successful implementation, the guaranteed product quality that truly sets us apart from all other tent companies, dependable and authoritative consultation and finally, that you can always expect us to come up with a great solution to meet your requirement.
Our services
Undivided attention to quality and security
Experienced product specialist
Our product specialists focus on your needs, and on providing you with professional guidance and the best customer experience.
The highest quality structures available
We design, engineer, produce and build all our structures, to ensure that our buildings live up to the high standards we have set for ourselves, and that our clients have come to expect.
Extremely flexible tent systems
Thanks to our modular design, a single tent system can be used and configured in a variety of ways. It often takes just a few additional components to open up a world of possibilities.
Products that represent a solid investment
Modular and extremely durable, our tent systems can be used for a wide range of applications, over the course of several decades, delivering a high return on investment.
Some Numbers & Statistics
Losberger De Boer was founded in
0
Number of subsidiaries around the globe
0
Number of professional workers worldwide
0
Average customer satisfaction rate over 2020
9,1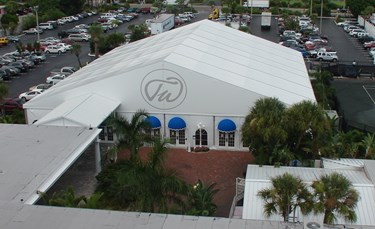 "A superior product"

Tim Boyle CEO of U.S. Tent Rental Inc.
Testimonial | Event Space Sales
'They are first class in everything they do'
"Losberger De Boer are first class in everything they do. The customer service I receive on a regular basis is superior to that given by any other manufacturer.
If you asked me who to go to when buying an event structure, I would, without hesitation, recommend Losberger De Boer. They offer a superior product that lasts as long as anyone could expect a tent to last.
I recommend Losberger De Boer"
Interested in this Event space solution?
Feel free to reach out to us for more information on owning and purchase one of our structures.