Hypsos for Abu Dhabi Tourism and Culture
Memories of a Journey Hajj - temporary museum in Grand Mosque
Losberger De Boer worked closely with specialist exhibition fit out provider, Hypsos to deliver a highly-technical, one-of-a-kind temporary museum that showcased precious artefacts, including those of Sheikh Zayed, on the Abu Dhabi Grand Mosque grounds in the UAE.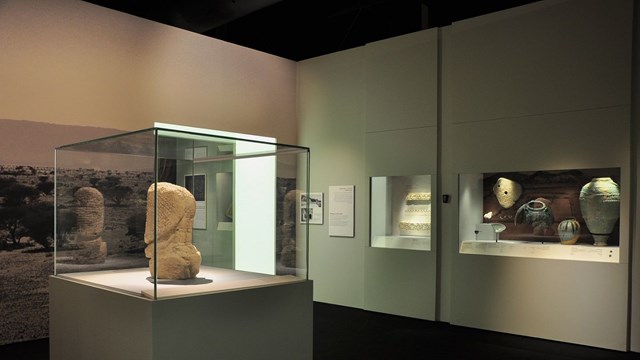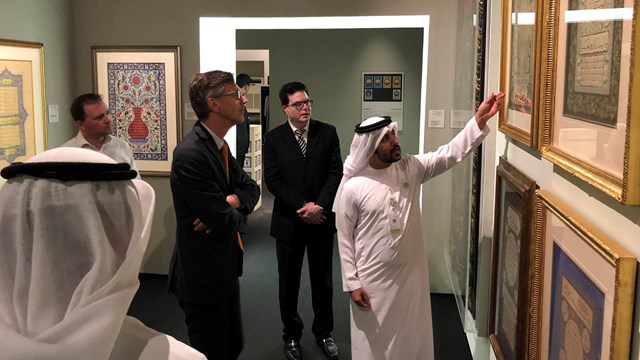 A stunning museum for ancient artefacts
Both Hypsos and Losberger De Boer were chosen for this project by Abu Dhabi Tourism and Culture Authority in collaboration with the Sheikh Zayed Grand Mosque and Zayed National Museum, who collectively organised the exhibition to tell the incredible story of the Hajj across centuries and of Sheikh Zayed bin Sultan Al Nahyan (1918–2004), including his unification of the UAE and his Hajj pilgrimage.
By combining cutting-edge design with sound and moving images, juxtaposing historic objects with contemporary art, historic settings, and beautiful calligraphies, a dynamic exhibition was created with strong themes and an uplifting atmosphere.
The exhibition showcased never before seen artefacts from Sir Bani Yas Island and more than 182 exhibits from 15 institutions, including Sheikh Zayed's original tapestries normally on display at the British Museum in London.
Protecting these precious artefacts from the extreme Middle Eastern climate inside a temporary exhibition hall presented unique challenges for Hypsos and Losberger De Boer as achieving stringent requirements for cooling, humidity and dust (benchmarked to museum-standard MERV 14 level) was a strict requirement.
New innovations in insulation, humidity control and dust filtration were refined and deployed to meet the unique needs of this challenging and inspirational project.
The end result was a stunning museum venue and world class display, where the many ancient artefacts were fully protected and enjoyed by thousands of visitors in a comfortable, climate controlled environment.
Services and facilities provided
975 m² temporary Delta structure
Project management
Air conditioning
Interested in this Commercial space solution?
Feel free to reach out to us for more information on owning or renting one of our structures.