Losberger De Boer - Bachmann RDS
Part of the Losberger De Boer Group since 2006, Bachmann RDS (Rapid Deployment Systems) specializes in rapidly deployable, modular solutions.
Contact LDB - Bachmann RDS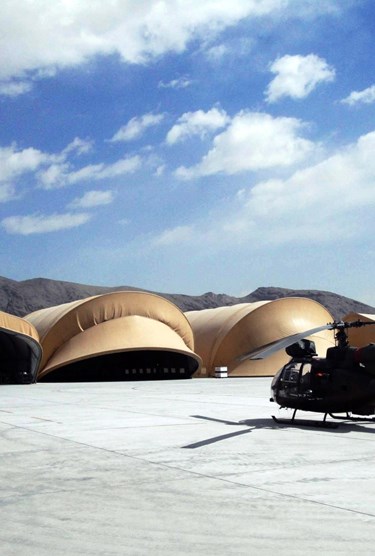 Over 70 years of RDS experience
Losberger De Boer – Bachmann RDS has its head office in Paris, and operates manufacturing plants in Brumath, France, and Szekszard, Hungary. Its Technical and Operational Centre is located in Angouleme, France.
Losberger De Boer – Bachmann RDS provides its customers, which include governments, military and humanitarian organisations, NGO's, airports and businesses, with a comprehensive service package. They deliver turnkey solutions according to their clients specific requirements – boasting ancillary facilities that range from lighting, heating and air conditioning, and much more. Backed by a highly experienced team of carefully selected partners, Losberger De Boer – Bachmann RDS can guarantee top quality and reliability.
Our solutions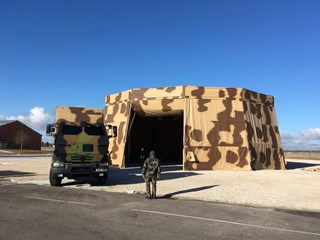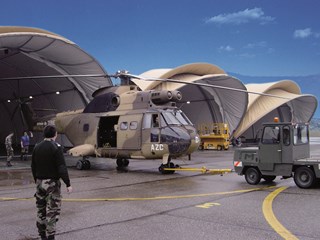 Bachmann RDS SAS
Bachmann RDS has been successfully supplying products for emergency response, disaster management, humanitarian relief, decontamination and military markets for over 70 years. They create custom designs and solutions, that hold up to the highest standards of Manufacturing. Losberger De Boer – Bachmann RDS employs well-trained and experienced craftsmen and uses high-quality materials exclusively.
Most of its RDS structures are primarily designed for military use and can be rapidly deployed to provide fast, effective and reliable protection to people and/or sensitive equipment. Durable and robust, their products are suitable for both short- and long-term use. Losberger De Boer – Bachmann RDS offers fully integrated solutions, from an initial design proposal, to supply, installation and, if required, maintenance.
Our products