Losberger De Boer Helped a German Town to Finally Realize Its Long-Awaited Dream of having a Village Shop.
Obereisenheim Village Shop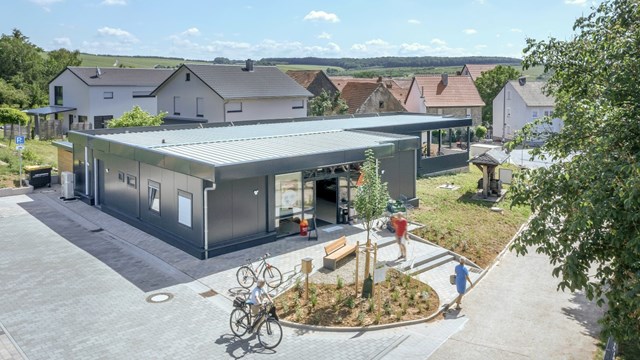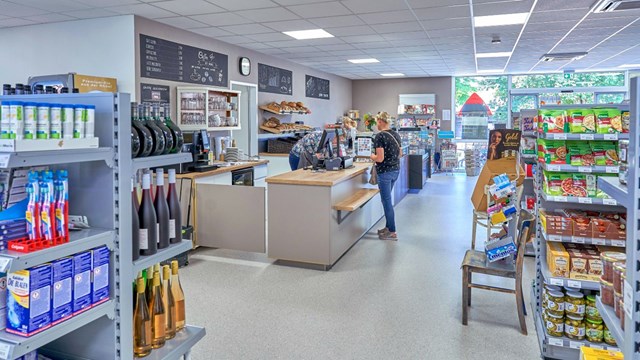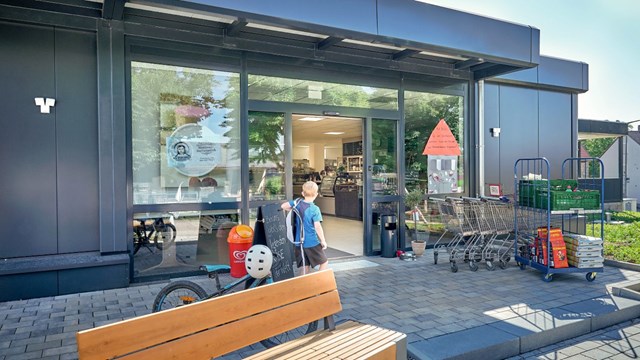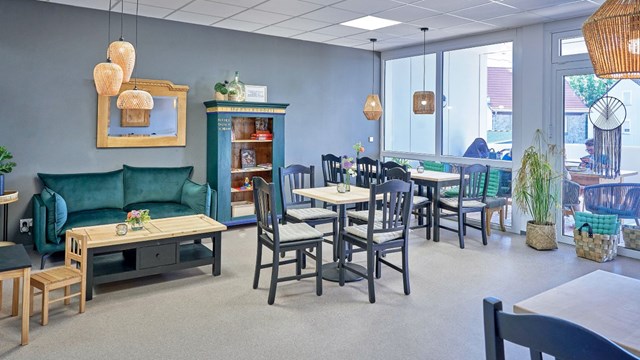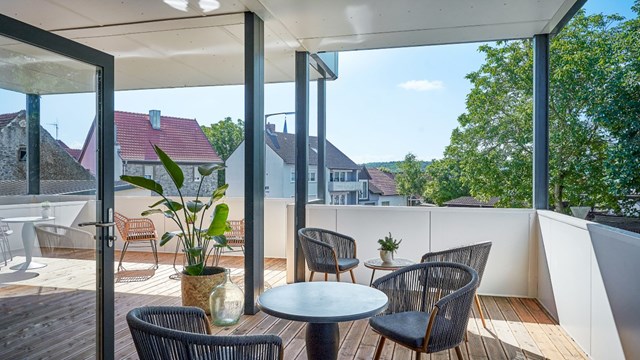 Made Possible by LDB Modular Construction
Against All Odds
"Where there's a will, there's a way!" Since 2012, the authorities in Obereisenheim have been faced with high construction prices and bureaucratic hurdles. Now, they have found the ideal solution in Losberger De Boer's modular construction, making their dream of a village shop a reality at last.
The New Local Highlight
Obereisenheim, a village in the Unterfranken region, had every reason to rejoice. The opening of the village shop was a true enrichment for all residents in the area. The new center created by Losberger De Boer combines a grocery store and a café under one roof. On a spacious 410 square meters, visitors can now access a wide selection of regional and sustainable products, while the adjacent café offers a cosy place to socialize.
Function Meets Design
The new village shop captivates with a bright, friendly atmosphere that invites you to linger. Besides the flexible interior design, these amenities are owed to a total of 14 innovative container modules of the 3001 Plus type, from which LDB experts assembled the modern temporary structure.
The aesthetic anthracite-colored exterior facade harmonizes with the surrounding landscape, giving the building an appealing contemporary character. The turnkey concept also included sanitary facilities for employees and customers. Despite the extremely short planning time, the engineers at Losberger De Boer brought another highlight to life: a covered sun terrace for the café, where guests can unwind from their busy routines with a cup of coffee or a snack.
Modular Construction Offers Numerous Advantages
The benefits of modular construction really come into the limelight with this new village shop. Thanks to the high degree of prefabrication of individual room modules, the building was assembled in record time, providing a significant time advantage compared to traditional construction. Despite the fast construction process, the finished structure is a prime example of how modular buildings can convince both functionally and aesthetically: heating and climate technology, sanitary facilities, electronics, and many other high-quality features found their place in the new premises of the local supplier.