Increase your warehouse space with our temporary and permanent facilities
Increase your warehouse and storage space with our top-of-class, scalable buildings, at lower costs than buying or renting a permanent warehouse, and with a significantly shorter planning and build time.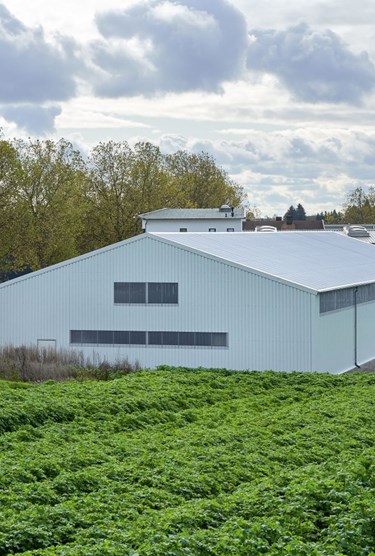 Flexible, fast & cost-efficient
Building a new warehouse or storage facility requires a long planning and construction period, and a massive investment. The latter also applies to buying or renting property. This option also means you're dependent on the local property market; is there a suitable facility available in the desired region and at the right price?
This is why our tailor-made, semi-permanent buildings are on the rise as a fast and cost-efficient way of expanding capacity.
Design your own warehouse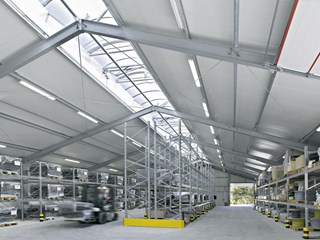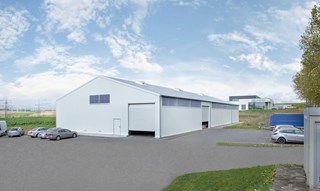 A quick-to-build long term solution
With our warehouses and logistics facilities, we offer solutions for long-term capacity demands, that can be placed on short term. Our structures are custom-made to meet your requirements and can be installed within weeks after your first consultation. Why waste time, when there's a perfectly viable alternative to regular construction available?
Thanks to the quality of the materials we use to construct our buildings, our structures can be used for decades – and with proper maintenance indefinitely.
Scalable and relocatable
We were the first to introduce structures with a modular design and our buildings still represent the highest industry standard in modular space solutions. The fact that our structures are modular, means that parts and elements are interchangeable, which makes them easy to assemble and disassemble. Thanks to their modular nature, our structures can be scaled up and down quickly. They can also be demounted and relocated, allowing you permanent flexibility. Get future-proof fast, by choosing structures that change along with your changing requirements!
Design your own warehouse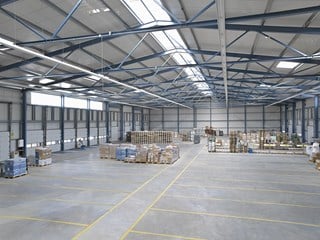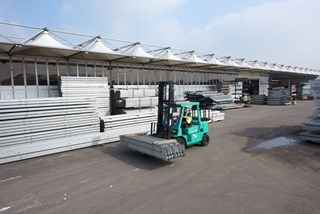 A sustainable alternative
Our warehouses and industrial facilities are a viable and sustainable option for companies looking to optimize their use of space. After a very short construction period, which requires little heavy machinery, we hand over a building to you that is 99% re-usable. By choosing a sustainable and recyclable space solution, your warehousing or storage facility actively helps you achieve your sustainability goals.


Do you want to increase your storage capacity and optimize the use of your existing space?
Download our free whitepaper!
In short… why choose a Losberger De Boer warehouse, storage or logistics facility?
We can help you increase your warehouse or storage space with our temporary and permanent warehouses and logistics facilities, that can be placed on short term. Losberger De Boer offers a wide array of modular structures, that can be built within weeks of your first inquiry. All our structures are modular and of our own design, which ensure that they:
Can be tailor-made to meet all your space requirements;
Can be relocated;
Can easily be scaled up and down;
Offer great flexibility;
Adhere to the highest standards in terms of quality, safety and sustainability;
Are a cost-efficient alternative to traditional buildings;
Can be delivered turnkey within weeks;
Can be used for decades.
Interested in this Commercial space solution?
Feel free to reach out to us for more information on owning or renting one of our structures.