Temporary sports facilities during renovation or rebuilding periods
Sport clubs play an important part in our communities. When a sports hall needs to be renovated or rebuilt, we can provide you with a tailor-made replacement facility for sport clubs and schools.
Flexible, fast & tailor-made
Building a new sports facility requires a long planning and construction period, and the same can often be said for the renovation processes. We can provide you with a temporary sports hall within weeks, while the new facility is being built, or the old one is being renovated.
Your temporary facility will be tailor-made to meet your demands and can be adapted to host multiple schools or different sports teams. While in use, the structure can be expanded or downsized, to continue to meet the demands of your community.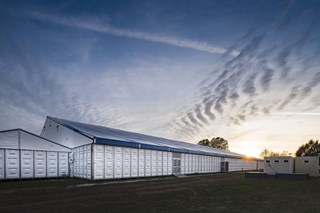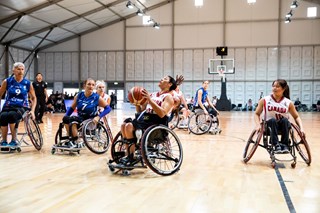 From months to decades
Our temporary sports halls can be used for short-term purposes and extended periods. Thanks to the quality of the materials we use to construct our buildings, our structures can be used for decades – and with proper maintenance indefinitely.
Our structures adhere to the strictest building regulations and are constructed by our own team of experts, who have a wealth of experience in building temporary facilities such as these.
Tennis, hockey, gymnastics, swimming…
…the opportunities are endless. Our structures can be used as a multifunctional sports hall for your community, sports clubs and schools. We can also provide you with a dedicated facility for virtually any sport.

We have built many sports facilities over the years, ranging from tennis halls to multifunctional facilities and from trampoline halls to swimming pools. Tell us the intended use of your temporary facility and we will work with you to create the best possible sports hall.
Together with our trusted partners, we can provide you with the turnkey delivery of a sports facility with:
sports floor (including markings)
deflector walls
roof & wall isolation
dressing rooms
sanitation
storage space for materials
office space
lighting
heating & air conditioning
fire alarm system
Our services
Undivided attention to quality and security
Delivery reliability
Over the last years, 99.2% of all our material deliveries have been on time. The last 0.8%? Working on it! Apart from delivering on time (and on budget), we always make sure that there is a proper on-site inspection and handover. As we design, engineer, produce and build all our structures ourselves, our installation crews are very well familiar with all our buildings.
Excellent project management
Our Project Managers are highly experienced professionals, that have successfully delivered a large number of complex projects. Most of them have been providing clients with top-of-class space solutions for over a decade. Before the start of the project, you will be given on single point of contact. This person will know the ins and outs of your project and is available 24/7.
The best possible advice…
…for the best possible results. Our experienced and highly knowledgeable team will not shy away from giving you advice, even when you know exactly what you want. Why? Because oftentimes expert advice makes the difference between a good, and the best possible solution. Because that's what we strive for, together with giving you a great customer experience.
Safety is never an issue
All Losberger De Boer crew members are fully qualified and certified to construct our buildings in a safe and compliant manner. Our structures adhere to the highest safety standards, as they contain only high-quality materials and are engineered, designed, and produced by our own product development specialists.
Some Numbers & Statistics
Losberger De Boer was founded in
0
Number of subsidiaries around the globe
0
Number of professional workers worldwide
0
Average customer satisfaction rate over 2021
9,2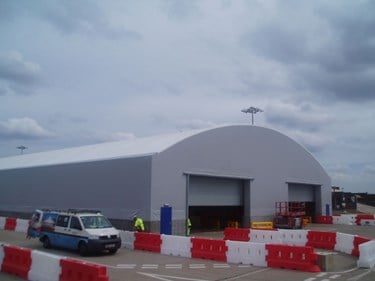 "High quality end product"


Amanda Warner Project Manager Development Heathrow Airport
Testimonial | Commercial Space
'Losberger De Boer delivered a quality airport facility'
"Building any facility in a live operational Airfield area has unique complexities beyond usual
construction constraints. Losberger De Boer rose to the challenge and delivered a quality facility."

'Smoothly and without incident'
"Every operation was carried out smoothly and without incident. There was a belief that we would conquer the seemingly impossible schedule right from the start."
On future projects: "With proven planning, delivery and operation of such facilities and not least of all, extensive experience working within one of the busiest operational airports in the world, Losberger De Boer will provide a high-quality, professional-end product."
Interested in this Commercial space solution?
Feel free to reach out to us for more information on owning or renting one of our structures.