Land Rover Offroad Experience Center in Ningbo
To enable car enthusiasts and customers in China to experience the off-road capabilities of the Land Rover SUVs at first hand, a dedicated off-road course was set up in Ningbo, which featured a high-end visitor center by Losberger De Boer.
Client

Jaguar Land Rover (Ningbo) Trading Co.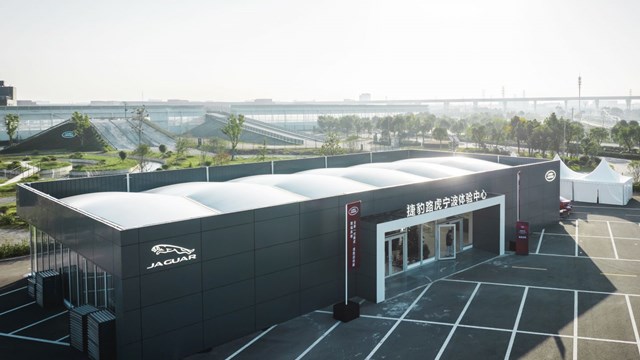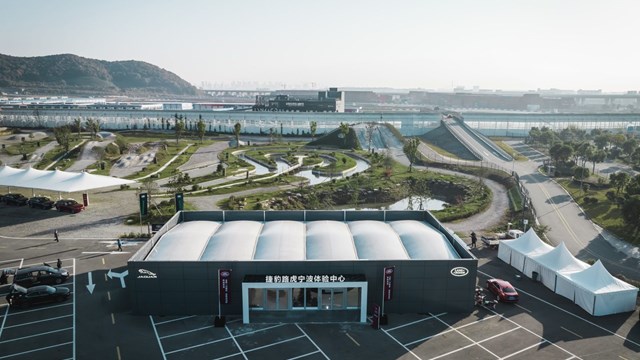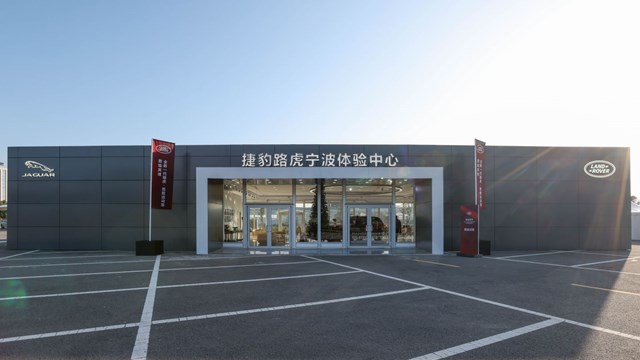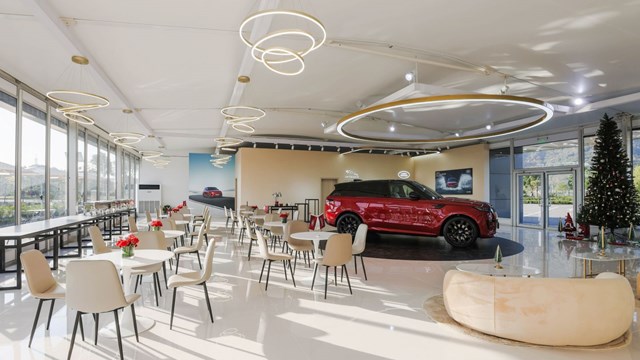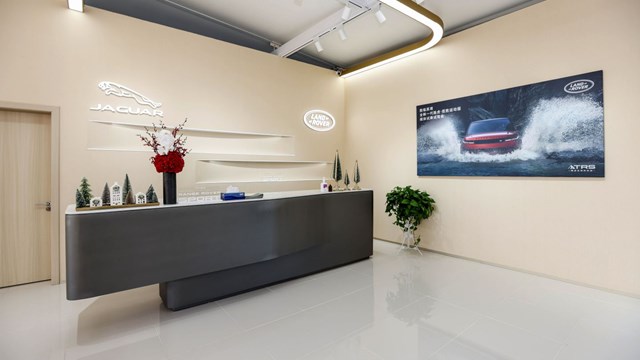 High-end visitor centre built in a few months
In order to underline the brand's high standards in a building on site, Land Rover turned to Losberger De Boer to build a visitor center that would convey the premium manufacturer's message in the best possible way. Our job was to design and build a visitor center with a classy exterior design and a high-end interior, which was to be built on a car park on the site.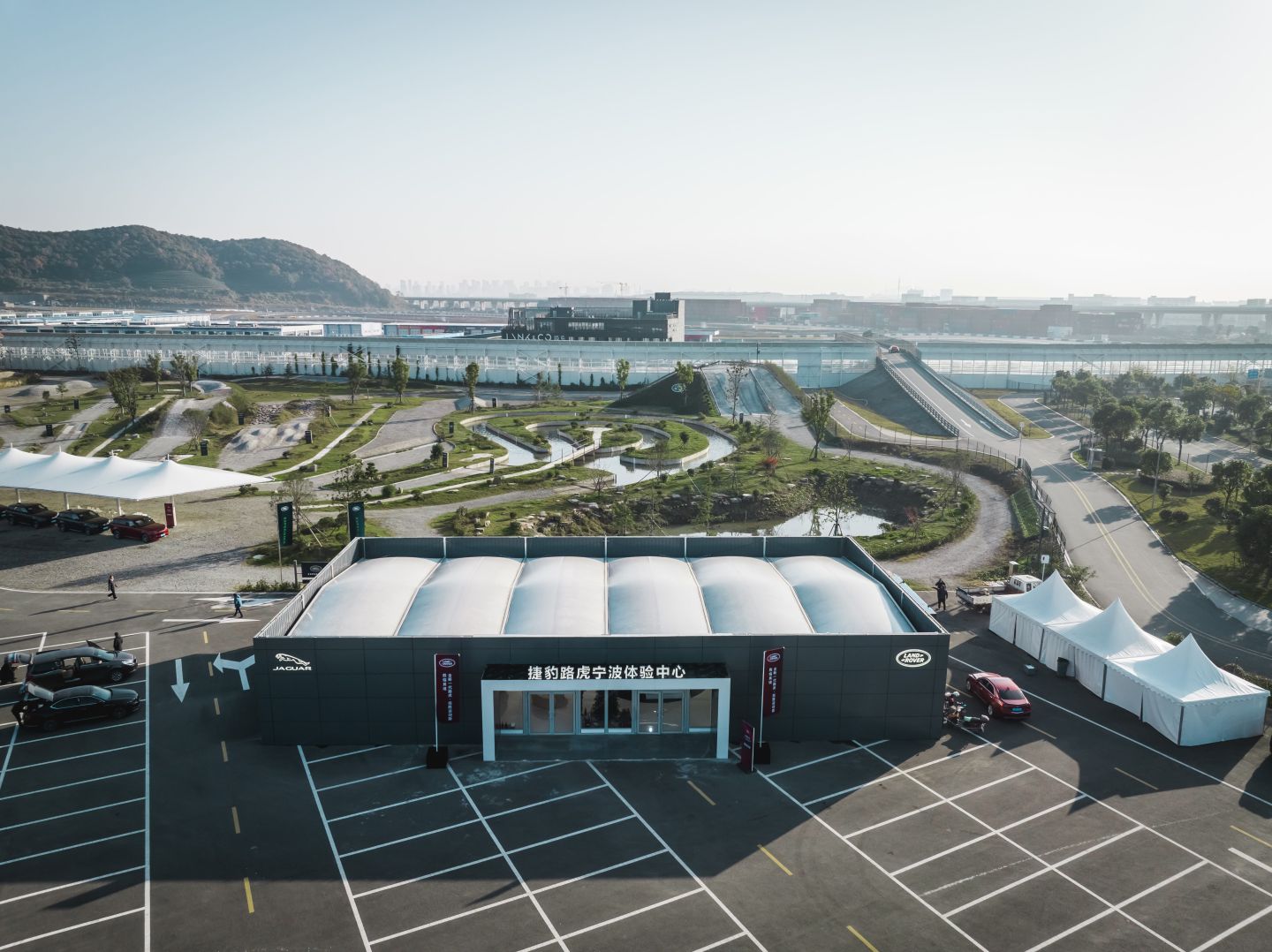 In close cooperation with the Land Rover team, an impressive space for the presentation of the Land Rover brand and its vehicles was created in just three months from May to July 2022.
With the help of our uniflex system, a 15-metre wide and 30-metre-long building was constructed to provide customers and interested parties with an exclusive feel-good space of over 450 m² for the next five years.
Losberger De Boer was also responsible for the complete construction and furnishing of the building. Lighting, flooring, video technology, air cooling, wall elements, furniture, sanitary facilities and huge glass fronts - everything came from one source. And we daresay the end result looks great.
Interested in this Commercial space solution?
Feel free to reach out to us for more information on owning or renting one of our structures.