The perfect guide
Walkway L
The Walkway provides a smooth transition between different event venues or buildings. Stylish and comfortable, the Walkway is the perfect way to guide guests from one event structure to another (or to a regular building).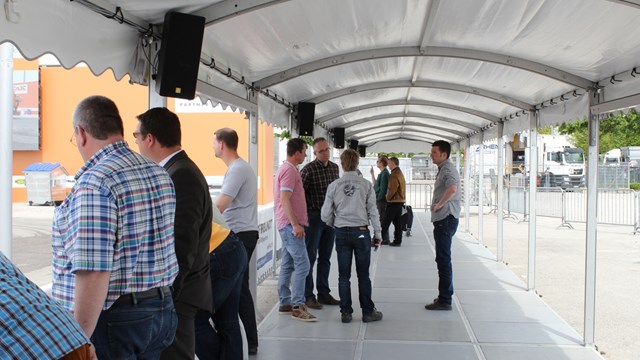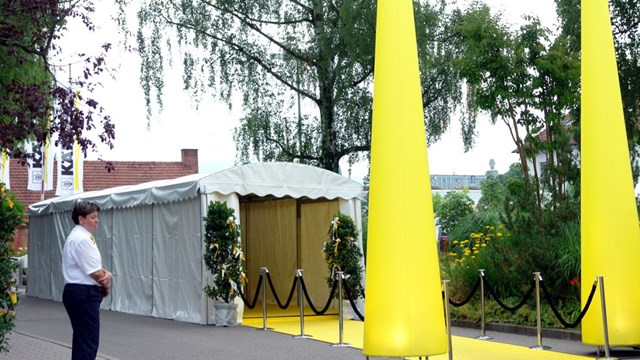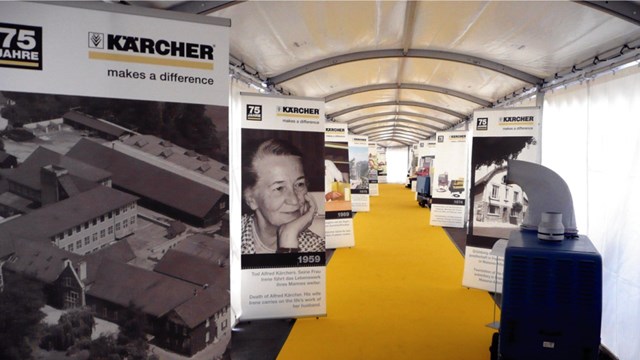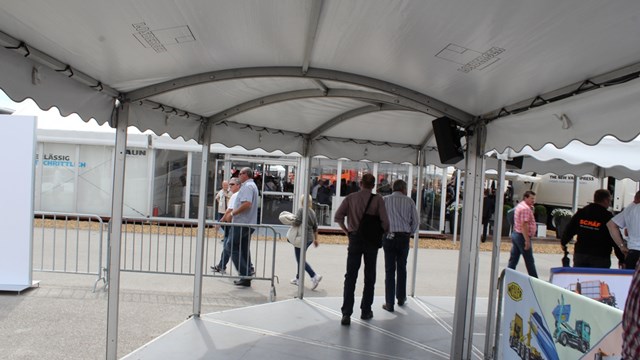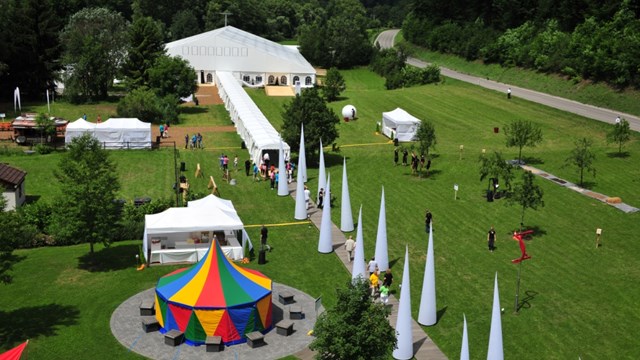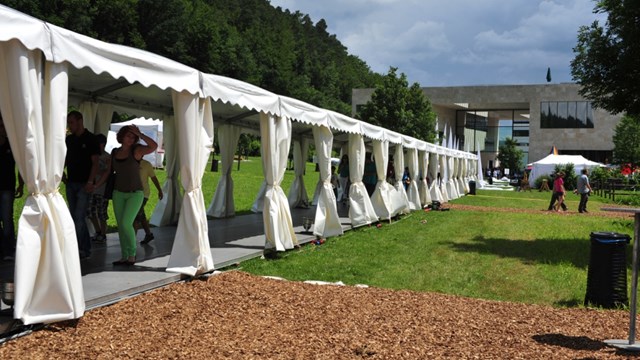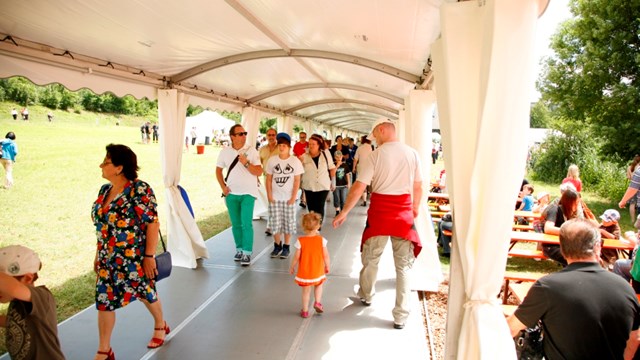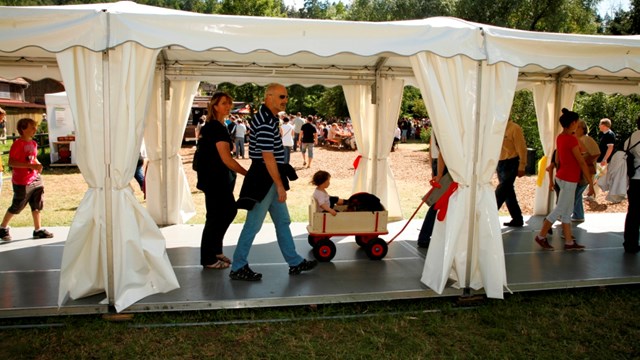 Perfect for:
Connecting an event structure to a permanent building
Connecting multiple structures
Demonstration stands

Walk this way
The Walkway from the former Losberger product line is created from the world-renowned multiflex tent system. They are designed to create a practical, safe and comfortable route between event spaces, guiding guests between buildings. In doing so, they add a functional, weather-resistant and visitor-friendly touch to any event with multiple venues or buildings.
They can also be used to create a stylish entrance, porch or annex to an event tent, further enhancing the guest experience at your event.
No limits
True to its multiflex heritage, the Walkway is highly flexible and can be extended in length in increments of 3 meters– without limits. Using our cleverly designed angled elements, you can add twists and turns to bypass obstacles and undulations, or just to get creative and go for a more interesting look.
The Walkway is available in span widths of 3 to 8m and can be equipped with an Arcum roof or with a standard A-frame roof. You can also choose between standard PVC curtains or window walls as one of the customization options.
Specifications and options
Below, you will find the most frequently asked specs. You can also download the full product sheet.
Tech specs
Dimensions
Width

3-8m

Length

Modular per 3m

Side height

2.30m | 2.50m

Roof shape

Arcum (curved) or A-frame (standard)

Please note

That there may be small differences in dimensions or options when you buy a tent system as opposed to renting a space solution. If you are interested in buying a tent system, our product specialists will lay out all possible dimensions, options and configurations for you.
Options
Options
PVC curtains
Window walls
Curved or standard roof
Cassette floor system
Safety
Safety
DIN EN 13782
DIN EN ISO 9001
DIN EN ISO 14001
EN 1090
Wide product range
Proven quality
Products used at world-class events
Certified production process
Expert advice from experienced specialists
Flexible & durable space solutions
It was our pleasure to work for these companies
We are proud to say we were able to help these businesses with our space solutions
Interested in this Event space solution?
Feel free to reach out to us for more information on owning or renting one of our structures.