An economical marquee
easyflex
The easyflex is our entry-level marquee structure. It combines a classic design with a high-quality construction and is a very attractive option for all buyers with a tight budget.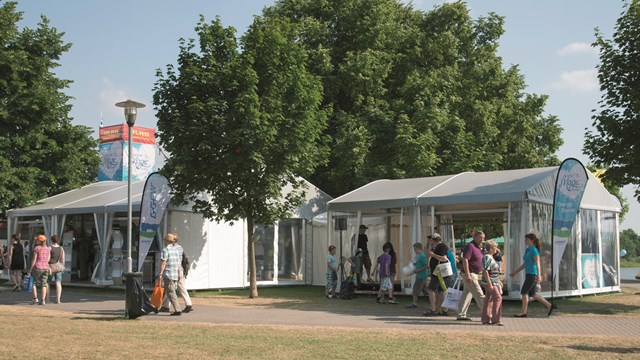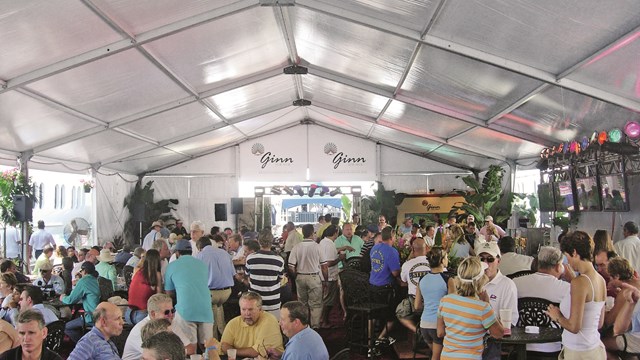 New easyflex Plus with ridgehead
We heard our dealers feedback and responded by redesigning our easyflex Plus tent system. By substituting gusset plates with a ridgehead and utilizing only four different interchangeable rafters, the structure now allows to create widths from 3m to 15m.
This makes the easyflex Plus even more flexible and economical for tent rental companies in the US.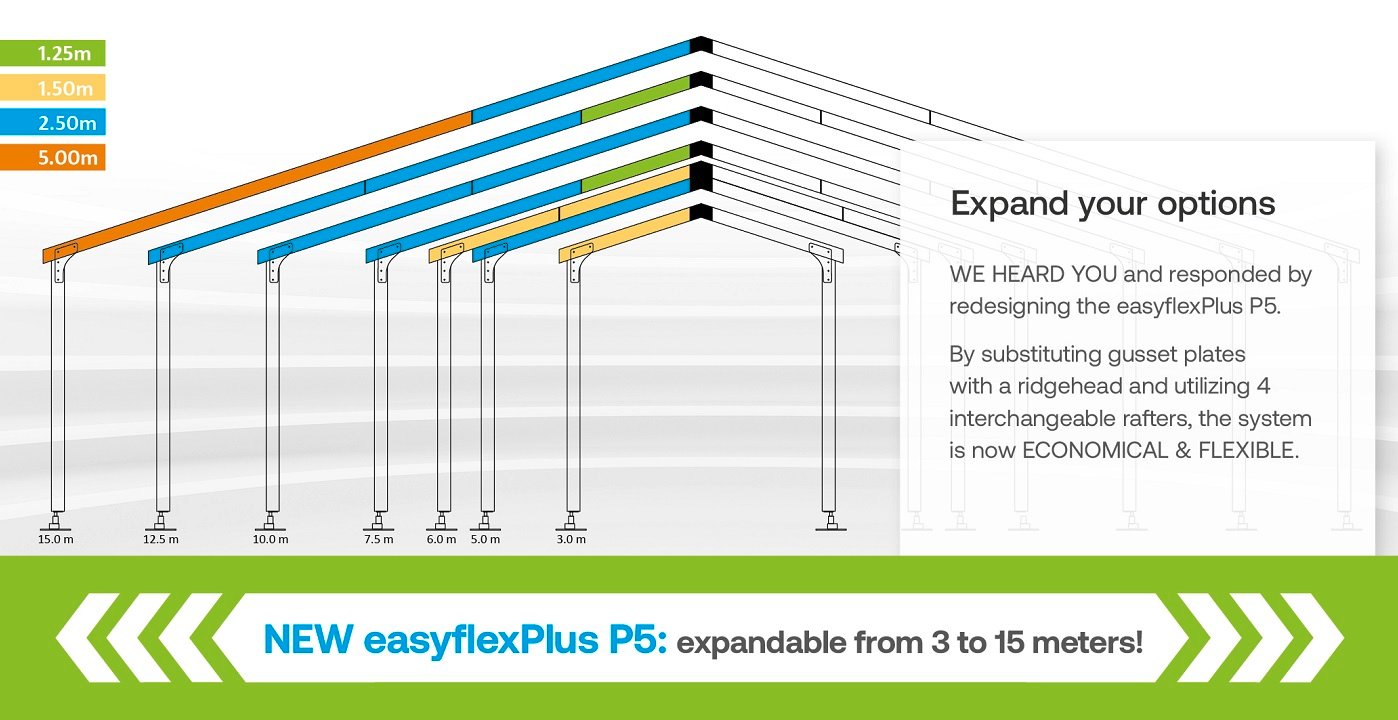 Perfect for:
Events of all shapes and sizes
Festivals
Commercial applications

High-quality functional design
This classic Losberger De Boer system for marquee structures has proven to be an attractive option for many tent rental companies, thanks to its high-quality, yet slightly stripped and functional design.
This economical and very durable marquee has proven its worth for countless tent rental businesses and has been used a for a large number of applications, both as an event tent and as a space solution for businesses, as it can be used as a car showroom, distribution center and many other business functions.
Cost-efficient and low maintenance
Make no mistake. Despite this being a very cost-efficient space solution, all our well-known, high-quality standards were maintained for both the material and construction. Our easyflex is a solid, safe and durable tent system. So, what's different? The easyflex is our only non-modular space solution and utilizes a simplified version of our complex frame technology.
The benefits for you: it is easy to set-up and because we are still talking about a high-quality structure here, the easyflex represents a relatively low and very solid investment.
Three versions for added flexibility and variety
Basic: standard design with fabric side covers
Arcum: utilizes our visually appealing curved Arcum roof system
Plus: combination of a ridgehead with only for different length rafters. Enables further widths and accepts our cassette/glass wall panels and flooring.
We are more than happy to help you determine the best easyflex system for your business. Just contact us, and we'll tell you all about these systems.
Specifications & options
Our easyflex system is durable, represents great value for money and can be used for a wide range of applications.
Tech specs
Width

10 m | 11 m | 12 m | 15 m

Side height

2.80m | 3.40m | 4 m

Please note

That there may be small differences in dimensions or options when you buy a tent system as opposed to renting a space solution. If you are interested in buying a tent system, our product specialists will lay out all possible dimensions, options and configurations for you.
Options
Options
Cassette floor
Curtains with window variants (transparent, translucent, opaque)
Roof covers (transparent, translucent, opaque)
Wall elements of hard PVC (horizontal)
Wall elements of glass (horizontal)
Ventilation panels
Various door types
Arcum roof
Monopitch roof
Dome area
Apse
Brought back façade
Safety
Safety
Fire-resistant materials
Anchoring and construction are secure
NEN-EN 13782
ISO 9001
ISO 14001
SCC**
Wide product range
Proven quality
Products used at world-class events
Certified production process
Expert advice from experienced specialists
Flexible & durable space solutions
It was our pleasure to work for these companies
We are proud to say we were able to help these businesses with our space solutions
Interested in this Event space solution?
Feel free to reach out to us for more information on owning or renting one of our structures.