Optimum use of space on company premises
Extra warehouse space delivered in 8 weeks
German rail test systems specialists Lehnert Tools expanded its storage capacities for general cargo with a flexible lightweight hall from Losberger De Boer.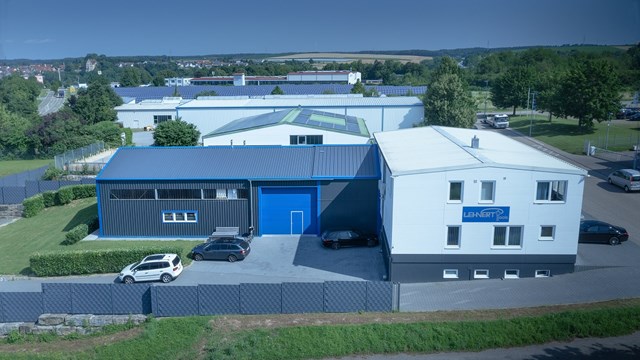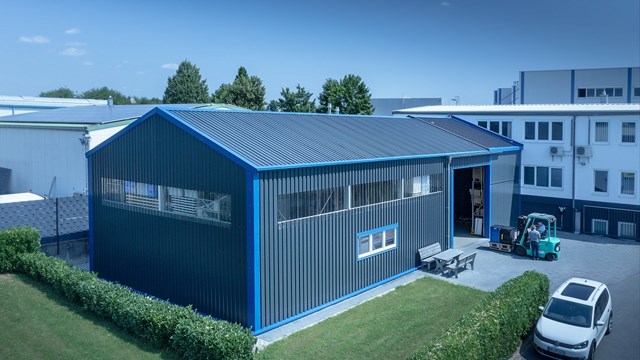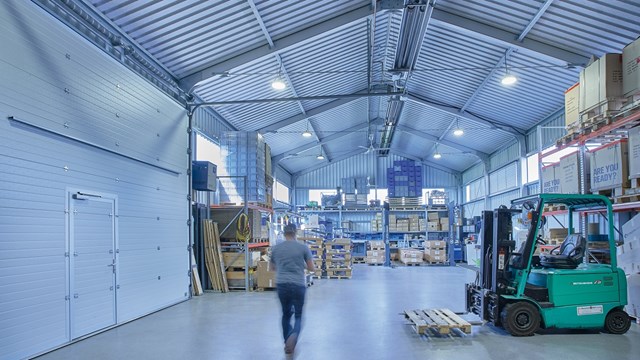 240 m² extra storage space
In order to meet the increasing demand for their products and services, the management of the Franconian family business, commissioned Losberger De Boer to expand their premises at their Neuenstadt production site. By adding a quickly deployable, robust and long-term flexible Induflex industrial hall, they created 240 m² of additional storage and goods handling space. This fits seamlessly into the company premises and provides a spatial and visual link to the main building.


From order to handover in 8 weeks
In just 8 weeks, the Losberger De Boer team provided the 10 m wide, 24 m long and 5.20 m high cold hall. This was fixed to concrete foundations with dowels and fitted with trapezoidal sheeting in the sides and roof. Particularly steady hands were needed for the assembly, as lifting equipment could only be used from one side of the construction site due to the confined space.


A nice touch: warehouse matches brand colours
Access to the hall is possible via a large sectional door as well as personnel doors, which were installed in the sides together with light bands and window elements. These ensure controlled ventilation and as much daylight as possible inside the hall.
In order to better protect the unit loads from dripping and condensation water, the wall cladding was fitted with an anti-condensation coating, which also contributes to the general insulation. As the client requested, the new warehouse was delivered in the companies brand colours.
Interested in this Commercial space solution?
Feel free to reach out to us for more information on owning or renting one of our structures.