A breath of fresh air
Cyclone
Straightforwardness meets elegance. Our Cyclone is a modern-to-the-point-of-futuristic transparent structure with a striking appearance that is highly multifunctional.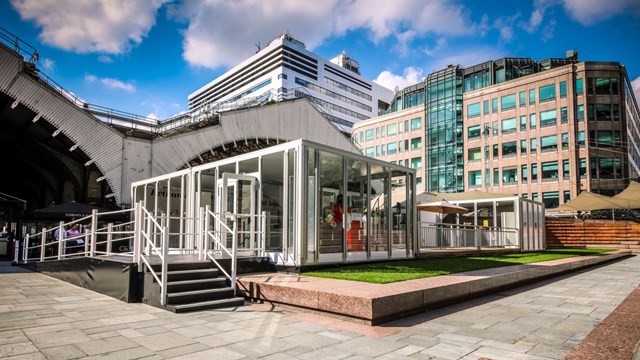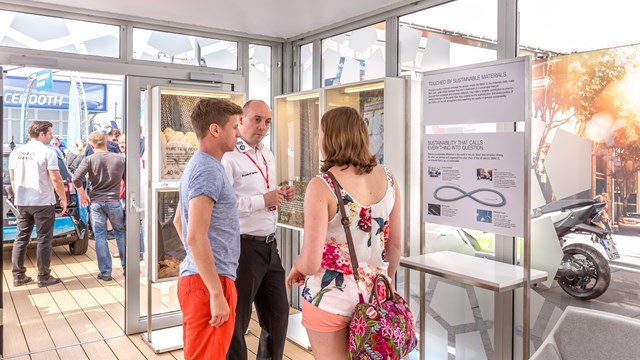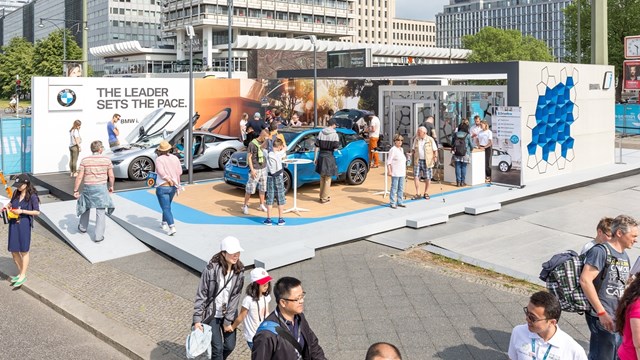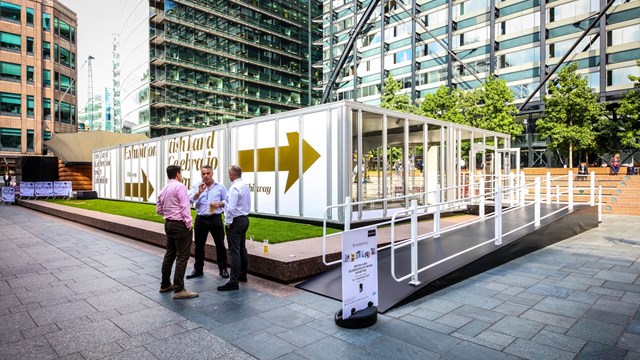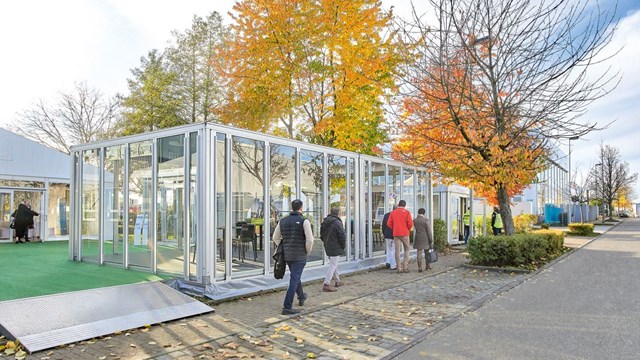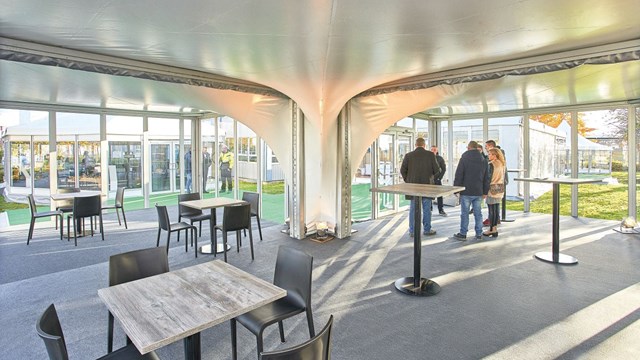 Perfect for:
Live communications
Catering
Hospitality

Unique roof design
Due to the architecturally sophisticated shape of the building, this mobile space solution stands out at any event. Its clear line, side heights of 2.80m and unique roof design makes the Cyclone a breath of fresh air in the event structures industry.
It offers a new appearance from all four points of the compass, while inside, a feeling of space in a new dimension is created.
Drainage as a design feature
The roof is the stand-out design feature of this transparent structure. It's flat, but tapers downwards like a cyclone with a slight increasing lateral curvature. A lovely design feature, that also functions as drainage. In the event of rain, water will be released into the ground via this revolutionary feature.
As with all Losberger De Boer space solutions, the Cyclone can be combined with other structures, to form a complete tent landscape. We're always ready to help you create a spectacular combination of structures to add a unique touch to your event.
Specifications & options
The Cyclone can be configured in a variety of ways. Configuration options include a stand alone version, up to 4 Cyclones linked together in a row, or 4 Cyclones combined to form a square.
Tech specs
Size

5 x 5m

Side height

2.70m

Please note

That there may be small differences in dimensions or options when you buy a tent system as opposed to renting a space solution. If you are interested in buying a tent system, our product specialists will lay out all possible dimensions, options and configurations for you.
Options
Options
Cassette floor
Curtains (transparent, translucent and opaque)
Roof covers (transparent, translucent and opaque)
Wall elements of glass (vertical)
Wall elements of hard PVC (vertical)
Ventilation panels
Various door types
Safety
Safety
Fire-resistant materials
Anchoring and construction are secure
NEN-EN 13782
ISO 9001
ISO 14001
SCC**
Wide product range
Proven quality
Products used at world-class events
Certified production process
Expert advice from experienced specialists
Flexible & durable space solutions
It was our pleasure to work for these companies
We are proud to say we were able to help these businesses with our space solutions
Interested in this Event space solution?
Feel free to reach out to us for more information on owning or renting one of our structures.