Wedding venues
Are you looking for the perfect space solution for the most beautiful day of your life? Our portfolio ranges from tent ensembles for a stunning outdoor wedding to a customized event location on one or two floors - we will find the right solution for you.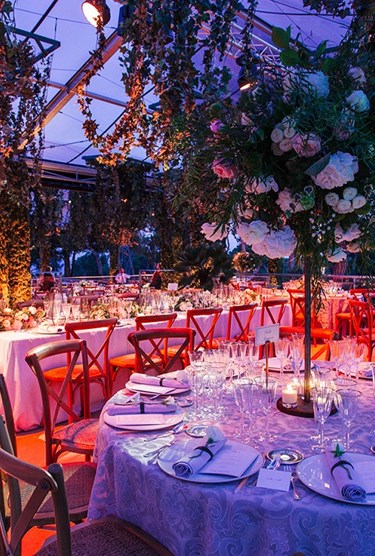 Fast and flexible
When organizing wedding celebrations, speed and flexibility play a significant role. It is not uncommon for change requests to arise even shortly before the event begins. Our event locations can be set up and dismantled quickly and can be expanded flexibly to fit your short-term requirements.
Unique
Do you want your wedding to be something very special? With our pagodas and tents, you make the difference. Give the event your individual touch and design your event location according to your wishes and ideas. We will make your wedding will be unique!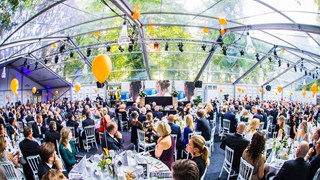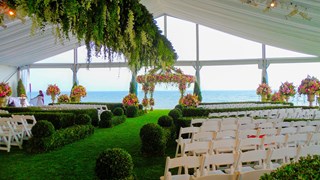 Turnkey delivery
Stress-free wedding? Our project management guarantees the turnkey delivery of your mobile event location. Let the celebration begin!
Atmosphere
Especially at wedding celebrations, the shared experience is the unifying factor. With our transparent roof and wall coverings, we ensure a seemingly seamless transition to the outdoors and an unobstructed view of the night sky.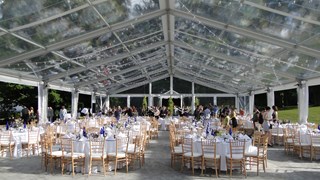 Today it's all about you!
We support you from the planning to the implementation of your wedding.
At Losberger De Boer you can buy or rent a wedding venue, including interior design, stage lighting, audio-visual equipment, heating, and air-conditioning systems, and much more if desired.
Our experienced staff is always on hand to provide you with professional advice. After all, it's all about choosing your perfect wedding venue and making your celebration a complete success for you and your guests. Trust in over 100 years of experience and let your wedding celebration become a lasting experience.
See here what equipment we can help you with:
Light & Sound
Furniture
Floor coverings
Roof and wall coverings
Decoration
Electrical and water supply
Heating and air conditioning
Fire protection
Sanitary facilities
Fences, access and ground protection
With us you will find an extensive range of event tents and guaranteed the right solution for your special day:
Pagodas
Small & large tents
Double deckers
Our services
Undivided attention to quality and security
An experienced Account Manager
Our Account Managers are specialists who focus on your needs, and on providing you with professional guidance and the best customer experience.
An experienced Site Manager
Our Site Managers have all the experience needed to deliver safe, efficient and well-organized projects, without worries, on time and on budget.
The highest quality structures available
We design, engineer, produce and build all our structures, to ensure that our buildings live up to the high standards we have set for ourselves, and that our clients have come to expect.
The assurance that the event will go ahead
Our structures can withstand extreme weather conditions and our team are used to highly-complex operations in terms of logistics and planning. We always deliver.
Some Numbers & Statistics
Losberger De Boer was founded in
0
Number of subsidiaries around the globe
0
Number of professional workers worldwide
0
Average customer satisfaction rate over 2021
9,2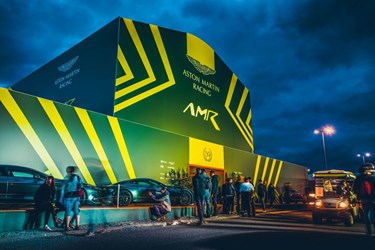 "Creating unique moments"

Lewis Ledouit Communication Manager iEvent
Testimonial | Event Space Rental
'We rely on Losberger De Boer's know-how'
We are proud to say that we have worked with iEvent on numerous occasions, on fantastic events such as the 24hLe Mans.
"We create unique moments during major events. To do this, we need to work with trusted partners, that are able to bring our creative ideas to life. That's why we work with Losberger De Boer, to be able to rely on their know-how and to face our challenges together."
Interested in this Event space solution?
Feel free to reach out to us for more information on owning or renting one of our structures.