For the love of sports
Prosport
The Prosport is specifically designed for indoor sports. It's large open space and dual-slope shape will delight fans of tennis, indoor football, handball, badminton, and team sports, and it's short installation time means its game on quickly.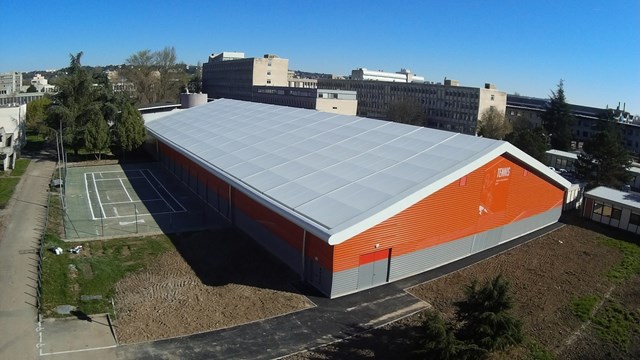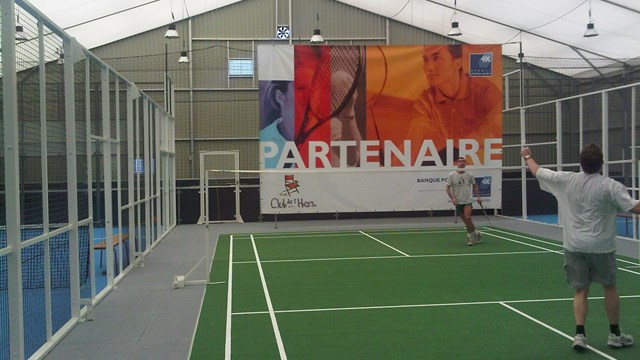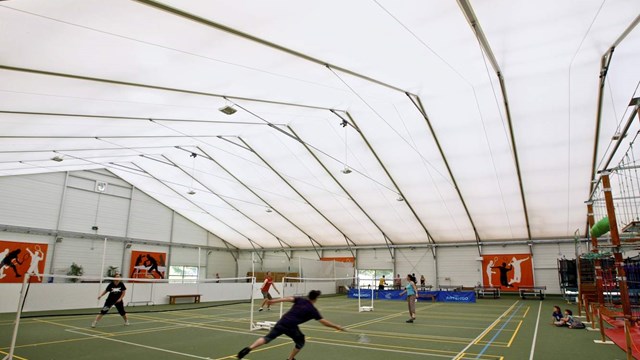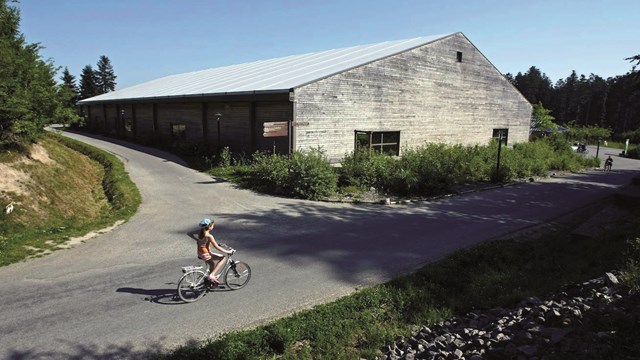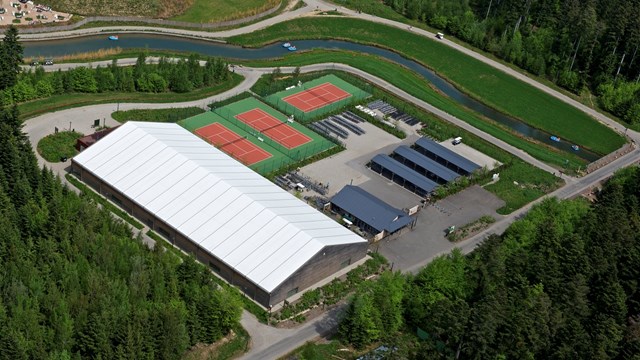 Most common applications:
Tennis
Badminton & squash
Multisport Playground
Team sports
Football
Boulodrome
Aeroclub
Equestrian sports
The Prosport is a metal-textile hall, that can be used to create sports halls and gymnasiums. Countless clubs and municipalities have benefitted from the Prosport as a quick-to-build, low-cost, long-term alternative to regular construction.
At only a fraction of the investment and building time of a regular building, we can provide you with either a sports courtyard, to cover a boulodrome for instance, or a full-fledged sports hall or stadium, allowing people to practise their sports regardless of weather conditions.
Quick-to-install
Our Prosport concept is a modular structure with a light but solid foundation. It can be installed quickly, on any soil type. It is suitable for permanent use and is both scalable and relocatable, offering you a life-long solution as it can adapted to house additional sports clubs or facilities.
Game on!
Thanks to the translucent roof membrane, there is enough light without shadow zones. The structure also dampens sound, so there will be no annoying echoes. The Prosport is the ideal building solution for sports clubs and leisure projects.
Specifications & options
Below, you will find the most frequently asked specs. You can also download the full product sheet.
Tech specs
Dimensions
Sizes

10 – 36m

Extendable

modular by 5m spans

Height

4 – 6m

Please note

That there may be small differences in dimensions or options when you buy a tent system as opposed to renting a space solution. If you are interested in buying a tent system, our product specialists will lay out all possible dimensions, options and configurations for you.

Wind and Snow load

designed for site compliance
Options
Options
Customisable façades
Translucent or opaque roof cover
Insulated double roof or inflatable roof
Steel single sheet cladding or insulated sandwich panels
Internal separation walls, false ceiling
Pedestrian doors and lorry access doors, aircraft doors, etc…
Insulated windows
Lighting
Electrical wiring
HVAC
Flooring
Club house extensions with sanitaries
Safety
Safety
NV65 / Eurocodes / EN13782
All PVC coated membranes offer M2 fire resistance
Proven quality
Turnkey delivery
Highly customizable
Short delivery time
Short installation time
For temporary AND permanent use
Proud to work for these companies
Interested in this Commercial space solution?
Feel free to reach out to us for more information on owning or renting one of our structures.