A flexible double decker
President
Your guests deserve a presidential accommodation! And that's why you should choose the President for your event. This double deck platform provides an unobstructed view of the event and makes a lasting impression.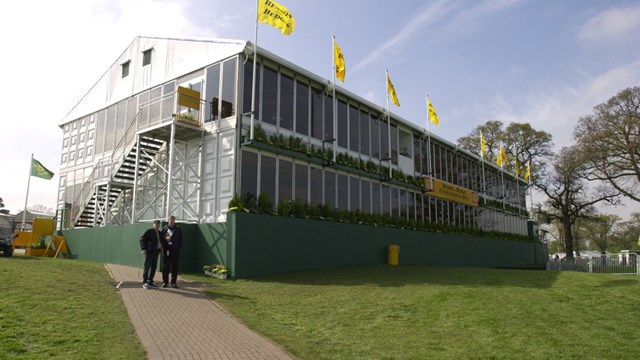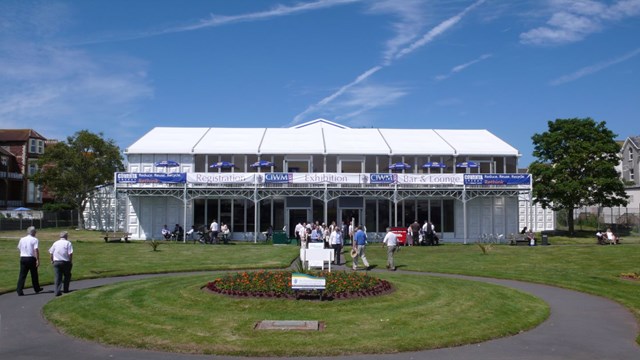 Perfect for:
Sporting events
Large scale parties
Hospitality at festivals

Maximize the available space
Where the surface area is limited, this structure is the ideal choice as it allows us to build upwards, saving you valuable space. The first floor provides visitors a great view of your event, which makes it ideal for large scale sporting events.
Visitors can access the approximately 4-metre-high upper level by means of an attractive, wide staircase. These two-level accommodations are characterised by their white, elegant curved railings.
Classy
Functionality and luxury go hand in hand with the president. This structure provides you with everything your guests deserve: class, exclusivity and space.
Specifications and options
Below you can find the most frequently requested specs. You can also download the product sheet for all the specifications.
Tech specs
Dimensions
Sizes

10m | 15m | 20m

Side height

6.80m

Please note

That there may be small differences in dimensions or options when you buy a tent system as opposed to renting a space solution. If you are interested in buying a tent system, our product specialists will lay out all possible dimensions, options and configurations for you.
Options
Options
System floor
Cassette floor
Curtains with window variants (opaque)
Roof covers (transparent, translucent and opaque)
Wall elements of hard PVC (vertical)
Wall elements of glass (vertical)
Ventilation panels
Various door types
Brought back façade
Balconies
Canopies
Mezzanine floor
External and internal stairs
Safety
Safety
Fire-resistant materials
Anchoring and construction are secure.
NEN-EN 13782
ISO 9001
ISO 14001
SCC**
Proven quality
Turnkey delivery
Highly customizable
Short delivery time
Short installation time
Can be connected to buildings & other tents
Proud to work for these companies
Interested in this Event space solution?
Feel free to reach out to us for more information on owning or renting one of our structures.