Two Prostock buildings for Lubatex
In 2015, Lubatex turned to Losberger De Boer to support its growth and increase its storage capacity. Satisfied with our solution, the company repeated its choice in 2023 for the installation of a second storage building.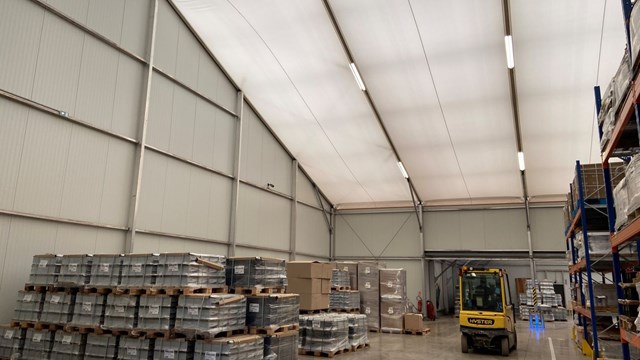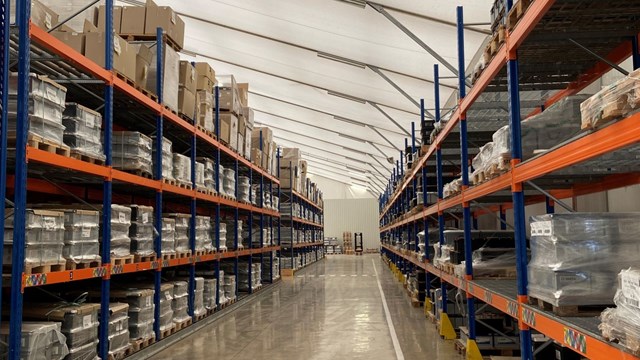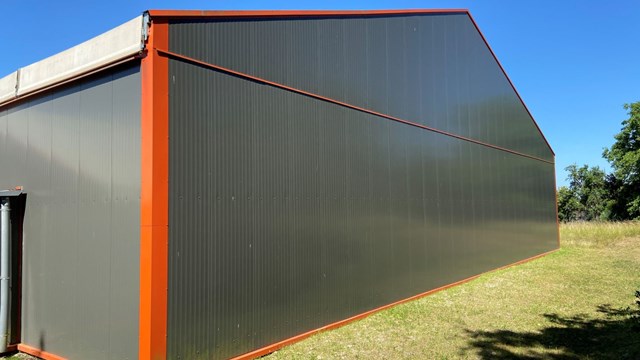 A first project in 2015
To meet their growing need for storage space, Lubatex called on our services in 2015 to find the best roofing solution for their materials.
The company chose our 30m x 90 m Prostock solution, which provides 2,700m² of covered space, for its aluminium frame for insulation and its polyester fabric roof for natural light.
.
Second production 8 years later
In 2023, Lubatex approached us a second time with the need to expand its storage capacity.
In order to meet this demand as effectively as possible, while respecting the location, the solution adopted was to add a second Prostock building to the existing one.
Interested in this Commercial space solution?
Feel free to reach out to us for more information on owning or renting one of our structures.