Space solutions for every sporting event imaginable
As one of the leading global suppliers of modular space solutions for sporting events, we'll help you create the perfect event for your guests or clients.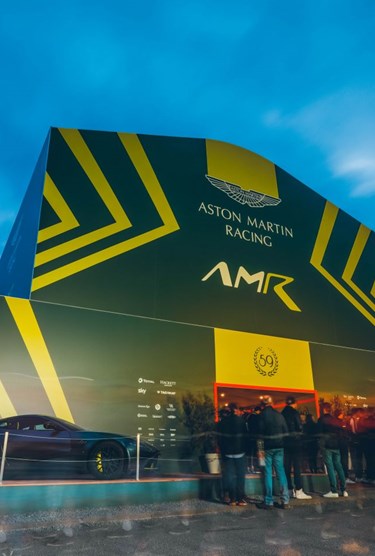 Top of class
We design, produce and build top class space solutions. We have a wide choice of highly adaptable event services and structures that can stand alone or be linked to each other and existing buildings. Our structures distinguish themselves by their overall design, build quality, style and the fact that they are tailor-made to suit your needs.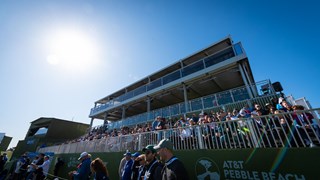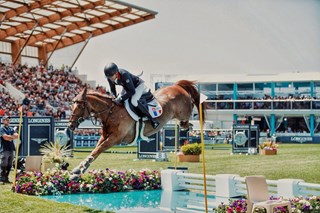 Major sporting events
Throughout our long history, we have earned an excellent reputation through supplying creative and innovate solutions for countless national and international sporting events. We have supplied structures for Wimbledon, the Olympic Games, the Volvo Ocean Race, the Commonwealth Games, the 24h Le Mans and international golf tournaments like the Dutch open and Ryder Cup. © image - Jessica Rodrigues & Simon Deleste
Everything for your sporting event
We have an extensive range of innovative structures that are very well suited to sporting events. Whether you need an excellent venue, stunning hospitality accommodation or highly functional support structures (entrance, ticket box, dressing rooms, press center), we have the experience, expertise and product range to offer you the best possible options. We design and manufacture all our own structures, to make sure that we always deliver contemporary accommodations that live up to the highest standards.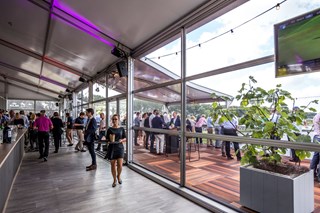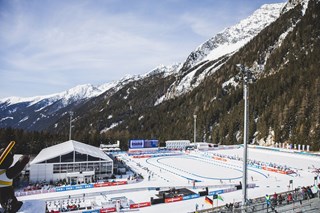 A centennial company
In 2019, Losberger De Boer became a centennial company. At 100 years of age, we are one of the industry leaders in our field. The key to our longevity and success has always been our absolute focus on our client's goals. We take great pride in providing you with the best possible space solution for your event and are dedicated to giving you the best possible customer experience. We are here to meet your challenges and our main drive is to make sure you achieve your goals. We are Losberger De Boer, committed to your success. © image - IBU & Südtirol-Arena
Expect everything from your partners
Whether you are looking for accommodations for an event on a nationwide or regional scale, always work with a partner that you can trust to get the job done under any circumstances. Choose a partner that will challenge you to create a unique and unforgettable experience and one that is truly committed to the success of your event.
We get the job done
Regardless of weather conditions, technical challenges or unforeseen circumstances, your event buildings will be delivered. No matter what. Our products are designed to live up to the highest global standards in safety. This is one of the reasons Losberger De Boer is one of only a very few temporary space suppliers that is allowed to build at the Olympics in Tokyo in 2020, an area that is known for its violent earthquakes and flooding. We offer the highest standards in terms of structure integrity, and Health and Safety compliance.

Flexibility comes with experience
When it comes to picking a partner, experience is key. An experienced partner knows the logistical challenges of major sporting events, can work with a tight planning and can deal with unforeseen circumstances. An experienced partner is flexible and always has a Plan B. We are over 100 years old, and with age comes experience.
Choose Losberger De Boer, if you want
An experienced Account Manager who is focused on your needs, on providing you with the perfect space solution and the best possible customer experience;

A partner that will both help and challenge you to create the best possible experience;

An experienced Site Manager that ensures a quick, well organized assembly & turnkey handover;

The highest quality structures available;

A space solution that fits your needs exactly;

The assurance that the event will go ahead, no matter what;

A partner that is committed to your success.
Our services
Undivided attention to quality and security
An experienced Account Manager
Our Account Managers are specialists who focus on your needs, and on providing you with professional guidance and the best customer experience.
An experienced Site Manager
Our Site Managers have all the experience needed to deliver safe, efficient and well organized project, without worries, on time and on budget.
The highest quality structures available
We design, engineer, produce and build all our structures, to ensure that our buildings live up to the high standards we have set for ourselves, and that our clients have come to expect.
The assurance that the event will go ahead
Our structures can withstand extreme weather conditions and our team are used to highly complex operations in terms of logistics and planning. We always deliver.
Some Numbers & Statistics
Losberger De Boer was founded in
0
Number of subsidiaries around the globe
0
Number of professional workers worldwide
0
Average customer satisfaction rate over 2021
9,2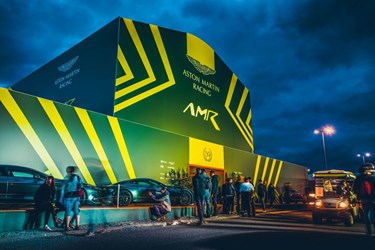 "Creating unique moments"

Lewis Ledouit Communication Manager iEvent
Testimonial | Event Space Rental
'We rely on Losberger De Boer's know-how'
We are proud to say that we have worked with iEvent on numerous occasions, on fantastic events such as the 24hLe Mans.
"We create unique moments during major events. To do this, we need to work with trusted partners, that are able to bring our creative ideas to life. That's why we work with Losberger De Boer, to be able to rely on their know-how and to face our challenges together."
Interested in this Event space solution?
Feel free to reach out to us for more information on owning or renting one of our structures.