The centre of attention
Panorama Dome
Our stunning high-tech Panorama combines state-of-the art technology with innovative design to create the perfect venue for special projects.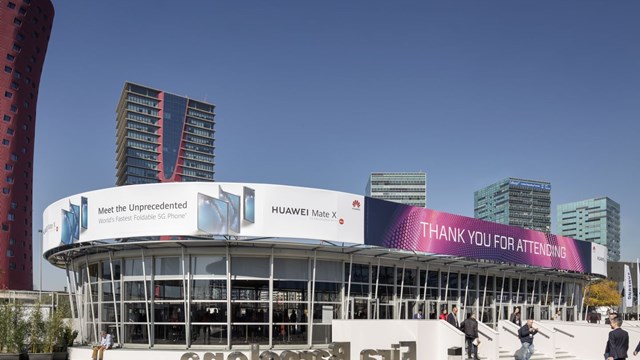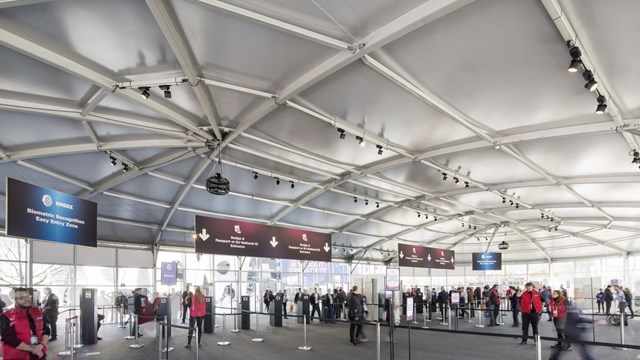 Perfect for:
Conferences and exhibitions
Promotional tours
Parties
Product launches

A highly flexible eye-catcher
Are you looking for an eye-catching location which also allows for a flexible layout? The Panorama Dome combines the comfort of a permanent building with the flexibility of a temporary structure. The standard design is circular and has a diameter of 20 metres, but this can easily be expanded using 5 x 20-metre increments, creating an oval shape.
This means, simply put, that in most cases the Panorama Dome can be as big as you want. A maximum floor surface of 714 m2 is possible, which means there is room for 700 people to thoroughly enjoy themselves.
Contemporary design and a panoramic view
The Panorama Dome has a modern, stylish design. The round shape of the walls and roof, in combination with the horizontally placed glass panels, give it an exclusive look. They also let in a lot of light and offer your guests an unobstructed view of the events or scenery outside. If you want to give your event a luxury feel, then this might just be the space solution for you.
Why pick the Panorama Dome for your event?
It's stylish. The round shape of the walls, roof and the horizontally placed glass panels give it an exclusive look. They also let in light and facilitate an unobstructed view.
It's spacious. The standard design is a circle and has a diameter of 20 metres, but this can be expanded in 5 x 20-metre increments to create an oval to 714 m2. It can also be connected to other buildings (and Losberger De Boer structures).
It's a brand-builder. You are guaranteed to be the centre of attention, especially when the Panorama Dome is fully branded.
Specifications & options
The Panorama Dome is a prestigious event structure that offers your guests a lot of comfort as well as luxury surroundings.
Tech specs
Dimensions
Size

314m² to 714m²

Side height

4m

Please note

That there may be small differences in dimensions or options when you buy a tent system as opposed to renting a space solution. If you are interested in buying a tent system, our product specialists will lay out all possible dimensions, options and configurations for you.
Options
Options
Silver/grey roof cover
System floor
Various door types
Wall elements of glass (horizontal)
Safety
Safety
Fire-resistant materials
Anchoring and construction are secure
NEN-EN 13782
ISO 9001
ISO 14001
SCC**
Proven quality
Turnkey delivery
Highly customizable
Short delivery time
Short installation time
Can be connected to buildings & other tents
Proud to work for these companies
Interested in this Event space solution?
Feel free to reach out to us for more information on owning or renting one of our structures.