Perfectly flexible
Pagoda
With its characteristic appearance and high-end finish quality, our Pagoda is an attractive and highly noticeable structure at any location. Because it can be used separately or in an ensemble, it can serve a great number of purposes at your event or festival.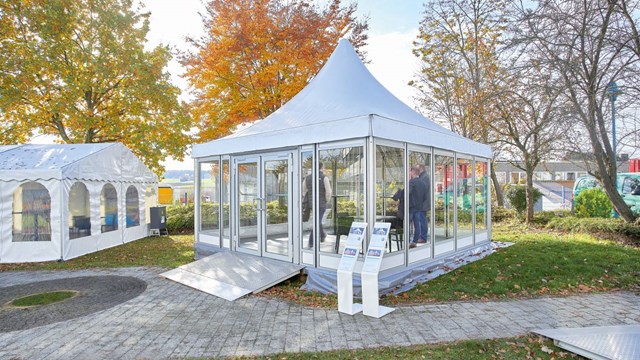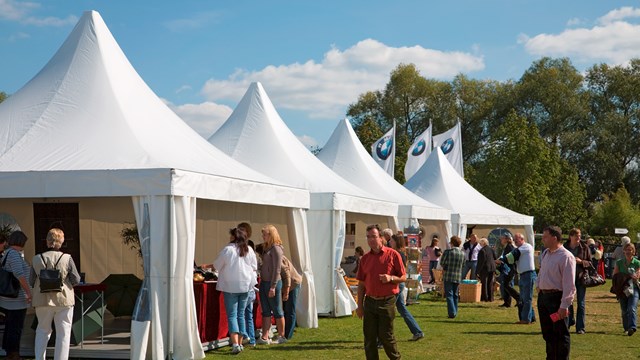 Perfect for:
Catering
Trade shows
Parties
Hospitality

Fast assembly
The Pagoda combines a well thought-out assembly technique with our patented dual keder technology, which means it can be assembled easily and swiftly. This makes the Pagoda ideal for catering, trade shows and parties as well.
Hospitality
Every side of the Pagoda can be either open or closed. You can also choose a completely transparent version of this structure, our Glass Pagoda. This accommodation is perfect for hospitality purposes, as the large glass surface area gives the Pagoda a classy look.
Alone or in a Pagoda landscape
Whichever configuration you choose, thanks to our use of first-class materials and finishing quality, our high-peaked Pagoda makes a positive impression everywhere. Alone or in an ensemble of several Pagoda's, it offers an attractive tent architecture for a multitude of uses. Pagodas are extremely weather resistant, which makes them great for longer term or even seasonal use with little need for maintenance after they are properly installed.
Specifications & options
Easy to install, weather-resistant and with a wide range of options, our Pagoda multiflex P8 is a very versatile event structure.
Tech specs
Dimensions
Size

3 x 3m, 3,3 x 3,3m, 4 x 4m, 4,3 x 4,3m, 5 x 5m, 5,3 x 5,3m, 6 x 6m

Side height

2.30m, 2.40m, 2.50m

Please note

That there may be small differences in dimensions or options when you buy a tent system as opposed to renting a space solution. If you are interested in buying a tent system, our product specialists will lay out all possible dimensions, options and configurations for you.
Options
Options
Cassette floor
Curtains with window variants (transparent and translucent)
Roof covers (opaque)
Wall elements of hard PVC (vertical)
Wall elements of glass (vertical)
Various door types
Ventilation panels
Safety
Safety
DIN EN 13782
DIN EN ISO 9001
DIN EN ISO 14001
EN 1090
Wide product range
Proven quality
Products used at world-class events
Certified production process
Expert advice from experienced specialists
Flexible & durable space solutions
It was our pleasure to work for these companies
We are proud to say we were able to help these businesses with our space solutions
Interested in this Event space solution?
Feel free to reach out to us for more information on owning or renting one of our structures.