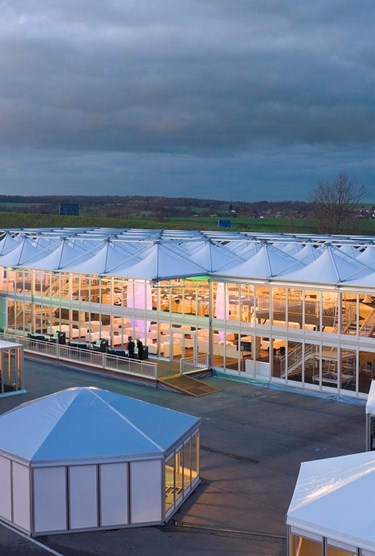 Welcome to Losberger GmbH
More than 100 years ago Losberger was founded as a company for the production of tarpaulins and wagon covers. However, after a short time, the founder Friedrich Losberger Sen. took up the production of team and festival tents. In doing so, he laid the foundation for one of today's leading providers of temporary and permanent space solutions.
After many years of growth and innovation, Losberger joined forces with the Dutch company De Boer in 2017. In the process, they formed the globally active Losberger De Boer Group. Losberger GmbH remains the headquarters of the group to this day and is located in Bad Rappenau-Fürfeld.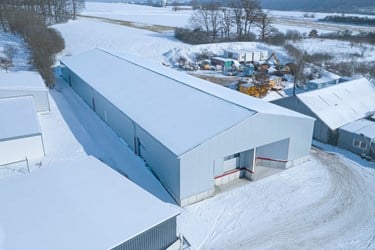 "The Sales team did a very good job."

Georg Wicht WICHT Spedition GmbH
Testimonial | Warehouse & Logistics
Additional storage space of 2,880 m² for transport and logistics
"After the first contact in April, the hall was ready to use in October- that was really tough. The sales team did a very good job and the quality of our new hall is as desired."
The first of the insulated warehouses, each 20 m wide and 72 m long, was erected in just two weeks. Project manager Eduard Knaus describes the conditions at the site in Pettstadt as challenging: "The hall had to be fitted exactly into an existing open area, which is why we had little space on all sides for materials and vehicles. We had to proceed very carefully and precisely."
Interested in our solutions and products?
Contact us anytime for more information on purchasing our modular space solutions.