Tailor-made temporary and permanent event solutions
Are you looking for a memorable event location? As a leading supplier of event tents and buildings specifically designed for events, we can help you to create the ideal event setting.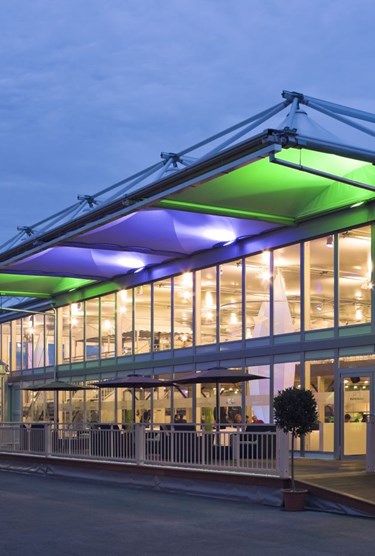 Choose the right partner for your event
When you are organizing an event, you need a partner who understands your requirements, gives you the right advice, works fast and is flexible. Based on our experience that spans over one hundred years and covers all types and sizes of events, we are that partner.
We have a wide range of structures suitable for events that we can customize for you quickly to meet your requirements. Our experts will guide you from start to finish. If experience has taught us anything, it is that advice you can trust and true collaboration can make a real difference to the success of your event.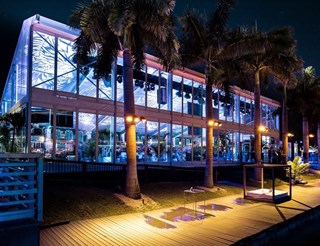 Everything your event needs – quickly and with no mistakes
When it comes to events, time is of the essence. We offer you the assurance our work is done properly and on time.
When you contact us, we get going straight away. We will ask you the right questions, offer your expert advice (even if you don't ask for it) and prepare a tailor-made proposal quickly and in-line with the right timeframes associated with live events. Because our buildings are modular, they can be erected and dismantled very quickly. Add to that our experience, and you can be confident we take time pressure and last-minute changes within our stride.
Quality and safety always come first
There is no use doing it fast if it cannot be done right, and two things we never compromise on are safety and quality. The safety of your visitors and our teams always come first.
Our structures are of the highest quality and are designed and manufactured in the Netherlands and Germany. Our structures comply with all applicable safety anchoring regulations, so come rain, wind or snow, you can always trust a Losberger De Boer building. All people present at your event location on behalf of Losberger De Boer are fully certified in the field of safe working practices.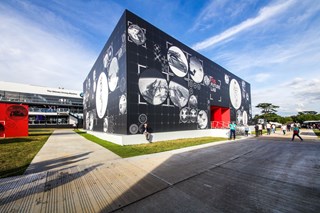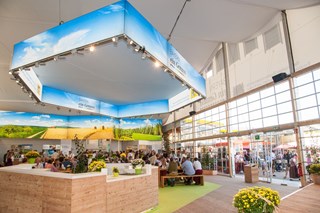 Let's work together to make your next event a success
As an event organizer, you want to put on a show that stands out from the crowd. Maybe you want to differentiate your event from the competition, or perhaps you want to offer your guests a beautiful, lasting memory.
We help you set up the perfect temporary event venue, ensuring the design, appearance, layout and practical applicability are fully tailored to your unique goals and reasons for organizing the event.
We provide you with the best possible event solution
You want to organize the perfect event, an event that distinguishes itself from all others or surpasses previous editions. Do you already have a venue but no building yet? Or do you want to ensure bad weather doesn't throw a spanner in the works? We, as one of the largest and most experienced suppliers of event venues, are on-hand to ensure you make your event one to remember.
No matter what type of event you are organizing, our huge range of event tents and temporary buildings for event locations will help you stand out from the crowd.
For festivals and music events, we can place stage tents such as our Pink Galaxy, which, with its impressive acoustics and expansive interior space, has already been able to host many top artists on its stage. Smaller stage tents or stage canopies can be custom-made and furnished especially for your event. We have also been able to support many festival organizations with the provision of sanitation facilities, cash registers and payment areas, entrance facilities, artist dressing rooms, and sales and dining tents.

Are you organizing a corporate party, open day or business event? We can provide you with an event location on your own premises that fits seamlessly with your corporate identity.
Are you looking for the ideal location for the launch of a new product? Or are you organizing a trade fair, exhibition, conference or industry event? Our experience ranges from doubling the surface area of the RAI, the Netherlands' largest event location, and hosting the Mobile World Congress, to placing custom-made event buildings on the premises of companies around the world.
Whatever your requirements, our specialists are available to provide you with advice (without any obligation) to help you find the best possible temporary event location for your upcoming event.
Our services
Undivided attention to quality and security
An experienced Account Manager
Our Account Managers are specialists who focus on your needs, and on providing you with professional guidance and the best customer experience.
An experienced Site Manager
Our Site Managers have all the experience needed to deliver safe, efficient and well organized project, without worries, on time and on budget.
The highest quality structures available
We design, engineer, produce and build all our structures, to ensure that our buildings live up to the high standards we have set for ourselves, and that our clients have come to expect.
The assurance that the event will go ahead
Our structures can withstand extreme weather conditions and our team are used to highly complex operations in terms of logistics and planning. We always deliver.
Some Numbers & Statistics
Losberger De Boer was founded in
0
Number of subsidiaries around the globe
0
Number of professional workers worldwide
0
Average customer satisfaction rate over 2021
9,2
Your individual event location delivered turnkey
We place the highest demands on our structures and business event venues we deliver, and we expect nothing less from our partners.
Over the years, we have built up an extensive network of trusted partners and suppliers whom we trust and have demonstrated their commitment to putting the needs of our customers first. Through our partners, we can deliver a fully equipped venue for your corporate party or business event. Should you need extra support, we can even deliver your venue fully turnkey, so you don't have to worry about anything.
Additional services
We can provide you with a bespoke venue that is both spectacular and fully functional, within the agreed budget and timeframe. Our experienced team can help you find the perfect partners to create the best atmosphere and comfort level for all visitors. Would you like us to take care of the interior decoration, climate control, sanitary units, lighting, security, permits, and so on? These essential elements of the project are what we work with every day, so you can trust us to deliver on these facilities too.
We have a wide network of trusted partners, whose quality of work we can guarantee. We'll contact them and make sure that you swiftly receive an offer that meets your requirements and budget. While we ensure that everything is arranged to the last detail, you can focus on your role and the success of your event.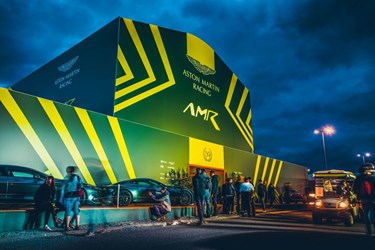 "Creating unique moments"

Lewis Ledouit Communication Manager iEvent
Testimonial | Event Space Rental
'We rely on Losberger De Boer's know-how'
We are proud to say that we have worked with iEvent on numerous occasions, on fantastic events such as the 24hLe Mans.
"We create unique moments during major events. To do this, we need to work with trusted partners, that are able to bring our creative ideas to life. That's why we work with Losberger De Boer, to be able to rely on their know-how and to face our challenges together."
Interested in this Event space solution?
Feel free to reach out to us for more information on owning or renting one of our structures.