Curvaceously classy
Anova Vista
Are you looking for a truly stunning location? Look no further than the Anova Vista. When the Losberger De Boer design team worked its magic and produced the Anova, they set a new standard in event structures.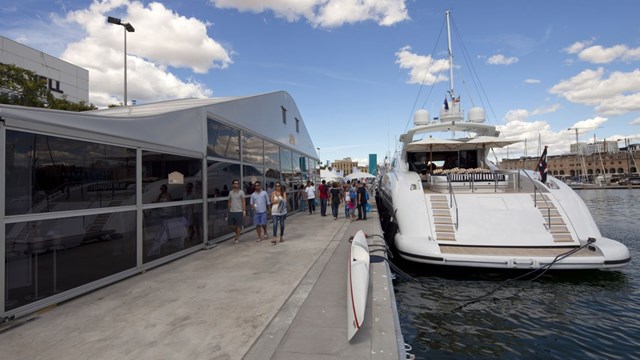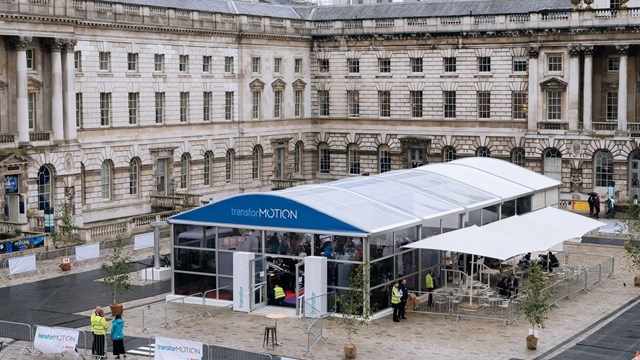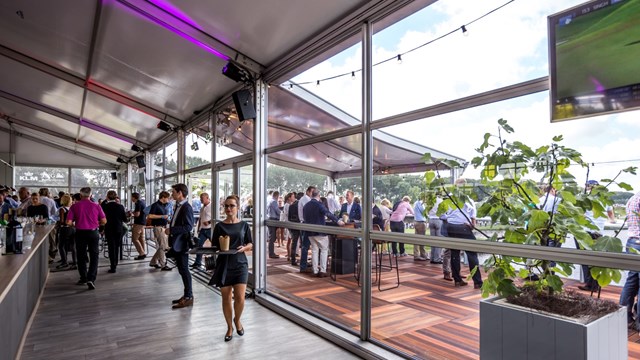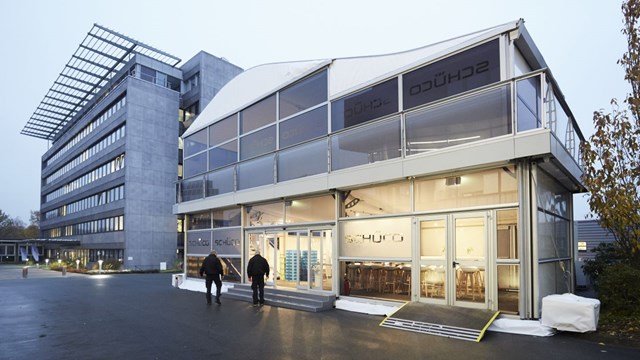 Perfect for:
High-end events
Hospitality at sports events
Luxury parties
Apart from being curvaceously classy, the Anova Vista offers you a wide range of possibilities. Partly thanks to its attractive and highly noticeable curved roof, this structure has been used in an wide variety of ways. This versatile tent system is used to create stunning hospitality buildings, as well as comfortable spectator areas at sporting events, and with its roof equipped with transparent panels, the Anova is a favorite pick for luxury outdoor settings and even concert stages.
Unparalleled versatility
The Anova Vista is a highly customizable structure. Some popular choices and/or options include:
Choose between high gloss laminate panels, glazing and/or doors;
Extend the central core by adding 5m modules on either side, so that you can create covered terrace areas, add functional space or include service areas;
Link the Anova to other structures;
Incorporate entrance foyers, bar areas, toilets and catering under one swooping roofline.
Smart solutions
The Anova has a lot of smart features we feel are worth mentioning:
Its wide, horizontal windows allow light to flood into your structure, whilst the fact that they are tinted reduces issues of thermal gain and solar glare on a sunny day;
The use of 50mm insulated panels reduces your reliance on climate control and helps with sound absorption and thermal performance;
The gable sail can be located internally, so you can divide the area or provide a terrace area that covers the entire width of the structure;
The standard frame incorporates a system that enables brand identities or other banners to be quickly attached, allowing your key messages to be wrapped around the structure.
Specifications and options
The Anova Vista is a winged wonder of versatility, thanks to the large amount of customization options.
Tech specs
Dimensions
Width

10 m, 15 m, 20 m

Side height

3.50m

Please note

That there may be small differences in dimensions or options when you buy a tent system as opposed to renting a space solution. If you are interested in buying a tent system, our product specialists will lay out all possible dimensions, options and configurations for you.
Options
Options
System floor
Cassette floor
Non-anchoring floor/plate floor
Curtains with window variants (opaque)
Roof covers (transparent, opaque and LED lighting)
Insulated wall elements of hard PVC (horizontal)
Insulated wall elements of glass (horizontal)
Ventilation panels
Various door types
Brought back façade
5m wings on both length sides
Safety
Safety
Fire-resistant materials
Anchoring and construction are secure
NEN-EN 13782
ISO 9001
ISO 14001
SCC**
Proven quality
Turnkey delivery
Highly customizable
Short delivery time
Short installation time
Can be connected to buildings & other tents
Proud to work for these companies
Interested in this Event space solution?
Feel free to reach out to us for more information on owning or renting one of our structures.