Business events and corporate parties
Are you organizing a large-scale company party to, for example, celebrate an anniversary or other significant event? Or are you looking for the right setting for a business event? We help you to create the perfect event location for your corporate event.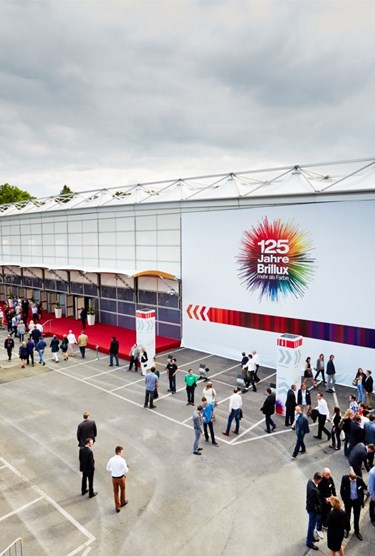 The right look for your corporate event
It is often essential the location of your corporate event aligns with and has the same atmosphere and appearance as your company, brand or campaign. We can deliver a beautiful venue, completely customized to match your design intent, so that it perfectly showcases your brand, product or service.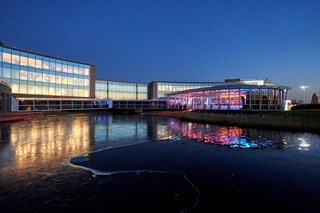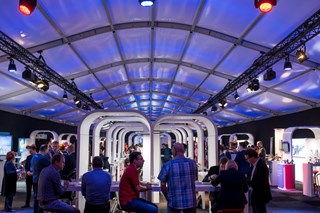 A stand-alone event location or a temporary extension
Where possible, we understand you would prefer to hold your corporate party or event on your own premises so that the link to your business is as strong as possible. We can help you with this. Our temporary event venues are custom made for you. They can consist of several floors so we can use whatever amount of space you have available on your premises as efficiently as possible.
Our structures can easily be linked to existing buildings. We can even design both the connecting corridor and event location in such a way visitors can experience both buildings as a whole.
A corporate party or business event at a safe location
Whether we build your event venue on your premises or elsewhere, the safety of your (and our) people and guests is always paramount. Both the construction and anchoring of our temporary buildings meet all safety requirements. Our structures also offer you maximum safety in terms of fire protection and wind and snow loads.
Furthermore, anyone working on your event venue on behalf of Losberger De Boer, whether for erection, inspection or dismantling, is VCA** certified. Should you have any specific safety questions, please get in touch.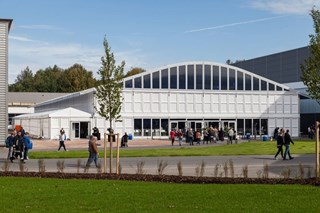 A wide range of temporary event solutions
No two events are the same. You want your event to stand out, leave an excellent impression and create lasting memories for all the right reasons. Our extensive product range of building structures can meet any of your requirements from capacity and design to layout, enabling us to provide a venue that is as unique as your business.
Why not check out a few of our past projects or explore a small selection of our product range for business events, such as our Anova, Kubo or Emperor.
Thanks to the modular nature of our structures, they can be combined in an infinite number of configurations to create the perfect event venue. The only limitation is your imagination.
Your event location delivered turnkey and ready-to-use
We place the highest demands on our structures and business event venues we deliver, and we expect nothing less from our partners.
Over the years, we have built up an extensive network of trusted partners and suppliers whom we trust and have demonstrated their commitment to putting the needs of our customers first. Through our partners, we can deliver a fully equipped venue for your corporate party or business event. Should you need extra support, we can even deliver your venue fully turnkey, so you don't have to worry about anything.
Facility services and outbuildings
We want to take the stress and worry of event-planning off your hands. Therefore, we offer additional facility services through our partners which include the installation of lighting, climate control system, plumbing, upholstery and even complete furnishing.
For example, we can also provide you with separate structures for sanitation facilities and catering. From beautiful reception areas and luxury dining rooms to functional checkrooms and rooms for audiovisual presentations, the possibilities are endless. We are ready to provide you with expert advice on the perfect layout of your event location.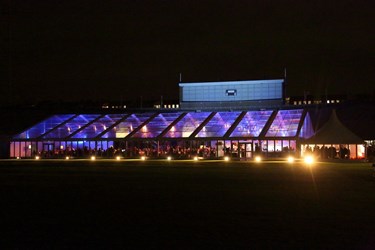 I am looking for an event location for a company anniversary
Anniversaries and achieving company milestones are cause for celebration. They present an ideal opportunity to strengthen relationships with your customers, partners and employees. We have already been able to help countless customers create the perfect setting for their anniversary parties. Get in touch to find out how we can deliver the best possible solution for your event venue.
I want an open house for customers or to present a new building
Opening up your business and welcoming customers and partners to your premises can help you demonstrates you are optimally equipped to serve them. This is the perfect way to strengthen relations and create long-lasting partnerships, provided, that is, you do it right. We can help you just like we did for this customer.
I want to organize a corporate party
Would you like to host a great company party for your employees? We can provide you with the perfect event venue on your own premises. We take as much work as possible off your hands, so you can continue to focus on business operations. If you're looking for some inspiration, why not check out some of our past corporate parties here?
Our services
Undivided attention to quality and security
An experienced Account Manager
Our Account Managers are specialists who focus on your needs, and on providing you with professional guidance and the best customer experience.
An experienced Site Manager
Our Site Managers have all the experience needed to deliver safe, efficient and well organized project, without worries, on time and on budget.
The highest quality structures available
We design, engineer, produce and build all our structures, to ensure that our buildings live up to the high standards we have set for ourselves, and that our clients have come to expect.
The assurance that the event will go ahead
Our structures can withstand extreme weather conditions and our team are used to highly complex operations in terms of logistics and planning. We always deliver.
Some Numbers & Statistics
Losberger De Boer was founded in
0
Number of subsidiaries around the globe
0
Number of professional workers worldwide
0
Average customer satisfaction rate over 2021
9,2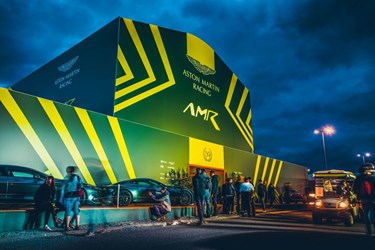 "Creating unique moments"

Lewis Ledouit Communication Manager iEvent
Testimonial | Event Space Rental
'We rely on Losberger De Boer's know-how'
We are proud to say that we have worked with iEvent on numerous occasions, on fantastic events such as the 24hLe Mans.
"We create unique moments during major events. To do this, we need to work with trusted partners, that are able to bring our creative ideas to life. That's why we work with Losberger De Boer, to be able to rely on their know-how and to face our challenges together."
Interested in this Event space solution?
Feel free to reach out to us for more information on owning or renting one of our structures.