Well connected
Nexus Vista
The Nexus Vista is a highly flexible, modular structure that works in a variety of ways. It can function as a modern merchandising unit, as well as a walkway or link between two areas or buildings.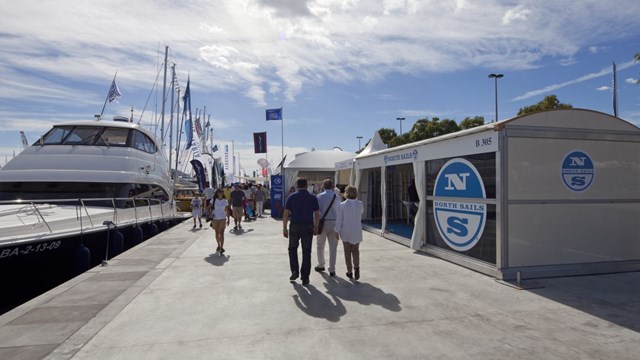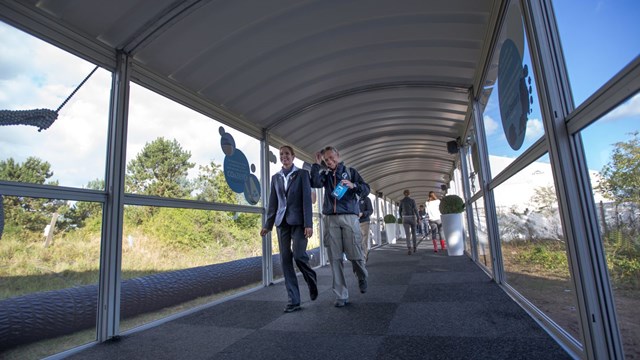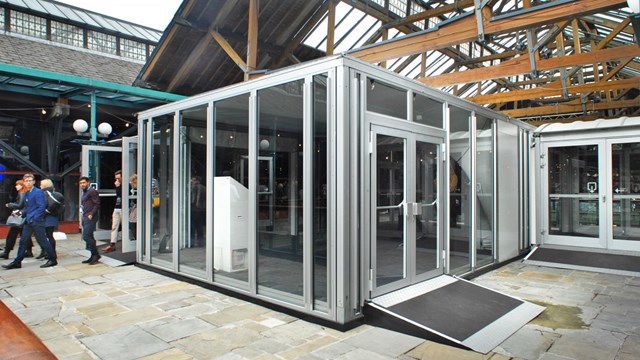 Perfect for:
Connecting structures or buildings
A grand entrance
Retail / merchandising
The Nexus Vista allows you to add an extra level of flexibility to your event or business planning, as this will help you utilize several locations or venues and offer a smooth (and covered) transition.
Our Nexus Vista is the evolution of our walkway system. It gives you even more options to connect buildings in an aesthetically pleasing, classy way, with options like transparent, high gloss laminate or glazed panels. The quality of the internal finish creates an high-end setting for your event, without needing lining or additional dressing.
Maximize your space
Like the Walkway, the Nexus is highly flexible and can be any length you need. It is three metres wide, which is wide enough for pedestrian traffic in two directions, meaning that your guests stay warm and dry while walking from one location to another.
By using corner segments, the Nexus Vista can be erected in any configuration, making it perfect for locations where you need to take maximum advantage of the space available. The Nexus Vista is designed to be just as comfortable as any permanent structure. It comes with a hard PVC roof that keeps out sun and rain without a problem.
Signage and branding
A popular option is to add glass side wall panels to give this temporary structure an open character and to allow your guests to see both in and out, while also providing insulation. You can use stickering as signage or to further enhance the total brand experience.
Retail and merchandising stands
If you leave out the side panels, you can create an open stand or area. This makes the Nexus Vista very suitable for use as an inviting entrance or to function as retailing and merchandising points.
Specifications & options
Retail facility, merchandising stand or a walkway between venues? You decide. The Nexus Vista can do it all.
Tech specs
Dimensions
Size

3x2.50m

Side height

2.70m

Please note

That there may be small differences in dimensions or options when you buy a tent system as opposed to renting a space solution. If you are interested in buying a tent system, our product specialists will lay out all possible dimensions, options and configurations for you.
Options
Options
System floor
Non-anchoring floor/plate floor
Curtains with window variants (opaque)
Insulated wall elements of hard PVC (horizontal)
Insulated wall elements of glass (horizontal)
Various door types
Safety
Safety
Fire-resistant materials
Anchoring and construction are secure
NEN-EN 13782
ISO 9001
ISO 14001
SCC**
Proven quality
Turnkey delivery
Highly customizable
Short delivery time
Short installation time
Can be connected to buildings & other tents
Proud to work for these companies
Interested in this Event space solution?
Feel free to reach out to us for more information on owning or renting one of our structures.