Elevate your business with Losberger De Boer's Levo
The ultimate event tent solution for high-end events by Losberger De Boer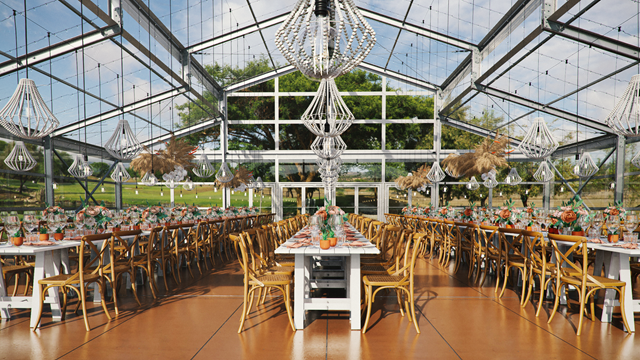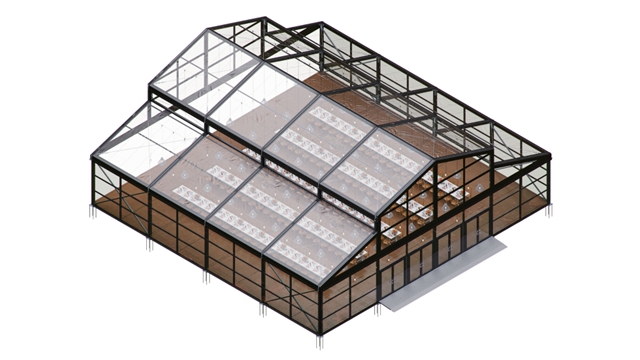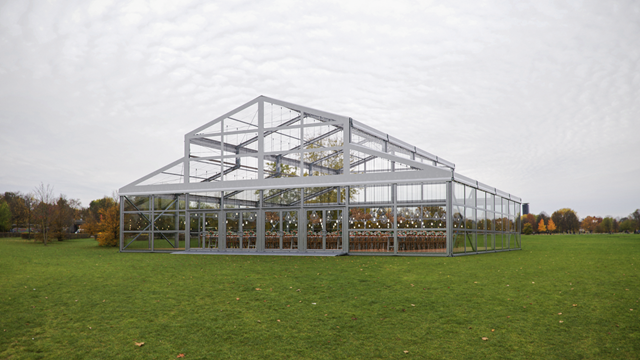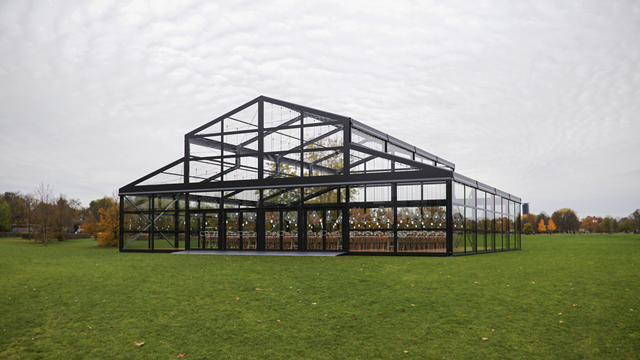 Elevate your business with Losberger De Boer's Levo
Introducing the Levo: The ultimate add-on for classy and elegant event tents
Losberger De Boer has been at the forefront of innovation in the tent industry for decades, providing modular and versatile tent systems that cater to a wide range of needs. Today, we are happy to announce the latest addition to our lineup of add-ons: the Levo. This remarkable system is designed to elevate your event tents to a whole new level of sophistication, making them perfect for weddings, galas, and other exclusive occasions.
An eye-catching addition to your rental stock
The Levo boasts a classy and high-end look and feel, making it a standout choice for clients who desire a touch of elegance for their special events. One of its most eye-catching features is its highly noticeable roof shape, which adds a unique architectural element to the tent. This distinctive, 'châteaux-esque' design is sure to capture the attention and create a lasting impression on guests.
In addition to its striking roof shape, the Levo offers the option to be delivered fully transparent. This feature is especially ideal for events held during the daytime or in picturesque outdoor locations. With a transparent roof, you can effortlessly bring the beauty of nature into the event space while still providing protection from the elements. Another standout feature is the robust frame, which works nicely with the transparent panels.
Add-on or stand-alone structure for venues and weddings
The Levo is available as an add-on to related Losberger De Boer structures, or as a stand-alone, complete tent system. This makes the Levo an interesting option for tent rental companies, to add value to their stock, as well as big event venues (added luxury space for catering, product launches, or VIP hospitality) and wedding planners, as this elegant structure is the perfect venue for a high-end wedding.
Combining the Levo with other LDB tent systems
The Levo is designed to seamlessly integrate with our existing tent system the uniflex and maxiflex. This means you can easily incorporate it into your inventory of Losberger De Boer tents, expanding your range of configuration options and allowing you to cater to a broader clientele. The modular nature of our tent systems ensures that the Levo can be combined with other tent structures withing the same tent family, creating endless possibilities for customized event spaces.
One of the key advantages of the Levo is its ease of installation. Adding the Levo to your tent system is a breeze, thanks to our extensive stock of parts available locally and globally. Our quick delivery and short-term flexibility enable you to respond swiftly to client demands and maximize your operational efficiency. With the Levo, you can effortlessly transform your existing tents into luxurious venues, providing your clients with a stunning setting and an unforgettable experience.
Our dedication to excellence
At Losberger De Boer, we are committed to delivering the highest quality products and services, and the Levo is no exception. It embodies our dedication to excellence, ensuring that you can rely on our world-renowned tent technology to meet your clients' expectations. Our experienced team of experts is always ready to assist you in unlocking the full potential of your new tent system. We provide dependable and authoritative consultation and instructions, guiding you on the many possible uses for the Levo and helping you achieve your business goals.
Specifications & options
the Levo can be configured in a variety of sizes
tech specs
Dimensions
Sizes

15m, 20m & 25m

eave height

4.00m

truss distance

5.00m

ridge height

7.77 - 9.50m

roof extension height

1.48 - 1.53m

roof slope

18.00°
Proven quality
Short delivery time
Easy installation
Multiple configuration options
High return on investment
Can be connected to other LDB products
It was our pleasure to work for these companies
We are proud to say we were able to help these businesses with our space solutions
Interested in this Event space solution?
Feel free to reach out to us for more information on owning or renting one of our structures.