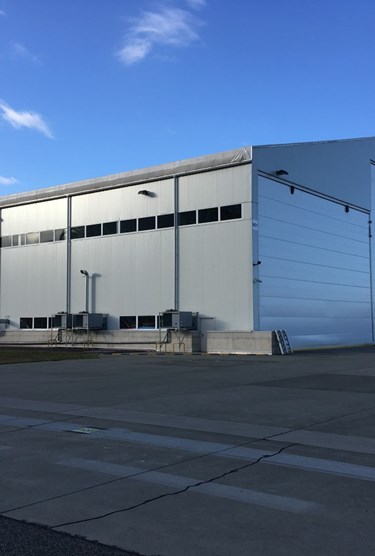 The certainties of choosing Losberger De Boer
Choosing to work with Losberger De Boer brings with it several certainties, such as the certainty of carefully developed, proven-quality products that meet all relevant safety requirements. You can also be certain of working with a partner who guides you through every step of the process and arranges everything for you down to the last detail.
Certified production process
All our components and systems have been developed with the greatest care and precision using our proven quality management systems and the latest techniques. We trust in the quality of our product. Therefore, we guarantee all vital components without our mobile space solutions.
All our design, production and assembly processes are officially certified.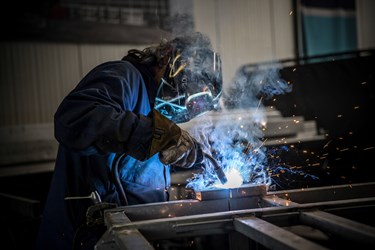 Lower long-term costs
The initial rental or purchase price of a system makes up only a part of the total cost. When you prioritize quality over quantity and set value over cost, you will discover the total cost of a Losberger De Boer space solution is lower in the long run and enables you to achieve your long-term operational results.
For decades, our customers have benefited from the low maintenance costs, longer service life, fast delivery, value retention and flexibility (our structures are both scalable and movable) our products offer.
A quick solution guaranteed
Whether you rent, lease or buy a structure from us, we can always offer a quick solution. Our experienced advisors will assess your requirements and create a customized proposal for you within your challenging timelines. As one of the largest global space solution providers, we have sufficient stock and capacity to deliver anywhere in the world at short notice.
Furthermore, our modular construction systems can be installed and operational very quickly, which is vital if you seek the operational and financial benefits of a short turnaround time.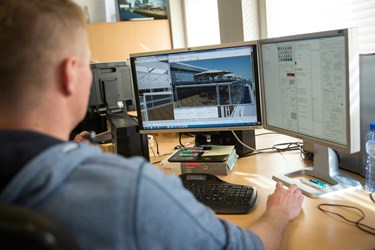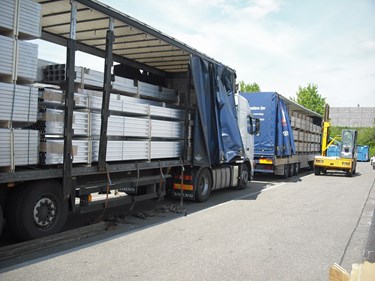 The certainty of timely delivery
When you choose Losberger De Boer, you can be sure we will meet all of your requirements and deliver your structure or project in time and within budget. You have the confidence space solution we deliver comes from a reliable manufacturer who has decades of experience in the development, manufacture and installation of the highest quality structures.
Choosing Losberger De Boer is selecting peace of mind, the certainty everything has been thought of and that everything has been taken care of down to the last detail.
Our guarantee: structures of the highest quality
Our mission is to provide you with the best possible space solution and customer experience. We never stop striving to distinguish ourselves in the fields of quality, customization, advice and guidance.
All Losberger De Boer structures and systems meet the highest quality standards. They are designed and developed with care and attention to safety and functionality by our engineers and are manufactured in Germany.
The production processes of our tents and halls adhere to strict German regulations, and our products represent the highest standard of quality and reliability worldwide.
A Losberger De Boer structure is always the product of dedication, craftsmanship and our commitment to offering the best possible space solutions to our customers.
We are committed to providing the best quality in the fields of:
the use of materials
product development, design and engineering
manufacturing
advice and guidance
logistics and delivery
project completion and handover
project management
the selection of trusted service partners
To ensure we remain an industry leader, we require our employees and service partners meet the latest quality and safety requirements in their areas of expertise and are fully certified. We are proud that many of our employees have been with us for a long time, just as we are proud of our longstanding partnerships and customer relationships.
Sustainability
In our role as an industry leader and innovator, we remain committed to sustainability across the production process and supply chain.
To meet our sustainability goals, we have set clear environmental targets that relate to all our processes.
We make a demonstrable effort to minimize our CO2 emissions and the consumption of raw materials and energy. After the installation and dismantling of our systems, we endeavour to leave no waste behind, and the little waste we produce is disposed of in an environmentally conscious way.
We are ISO 9001:2015 and ISO 14001:2015 certified.
To find out more about the many measures we take to minimize our ecological footprint, get in touch. Contact us to learn more about making your next project as sustainable as possible with Losberger De Boer.