Factory space and production capacity for the manufacturing industry
Do you need extra factory space? Or are you looking for a temporary or permanent replacement of your current production facility? We can help you increase production capacity quickly.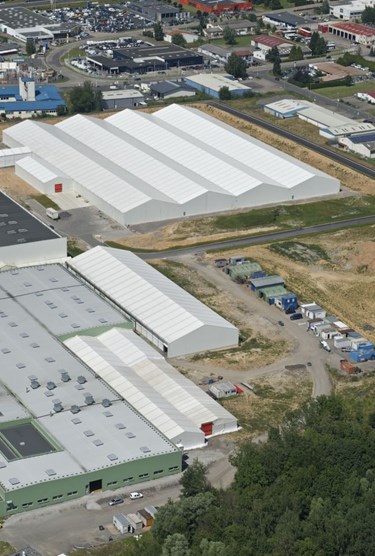 Need extra production capacity or factory space?
Losberger De Boer's temporary factory premises and production capacity solutions help you meet the challenges of production peaks and business growth or bridging a new construction or renovation period.
Creating additional factory space or production capacity isn't always easy. Moreover, the search for a suitable location or space can often take months or even years. As one of the largest providers of modular structures, we can provide high-quality, quick solutions to your space problems.
Expansion of your current factory
We can help you expand your current production space in the short term. Our modular buildings can be connected to your current premises, offering a number of advantages that permanent construction often can't. We can build within a few centimeters of your current factory, so you can optimize all available space around your premises and keep production lines and travel distances short.
Not looking to expand an existing factory? We can also build a fully-fledged production facility elsewhere on your site or at a location selected by you, delivering it turnkey and handing it over 100% ready-to-use. We can customize the design, so it meets your requirements exactly. Do you want a replica of your current facility? Or do you want an entirely new production space, specifically designed for one or more of your production processes? Our experts will listen to you and deliver a design that seamlessly meets your needs now and for the foreseeable future.
Space-saving solutions
Maybe you want to free up more space for production within your existing facility. We can achieve this, for example, by relocating any existing storage and office space elsewhere by placing temporary replacement offices at another location on your site. Your employees will be back to work in their new offices with minimal downtime and disruption. Over the years, we have also gained a wealth of experience in building customized storage facilities. By quickly and efficiently setting up your new temporary (or perhaps even permanent) warehouse, you may even be able to achieve a double productivity boost.
We only use free spans, which means there's no need for supporting pillars that obstruct or cost space so you can maximize the available space.
A new, custom-made factory workshop workshop within weeks
Our structures are made of high-grade steel or aluminium and are fully modular, so they can be combined with each other. This means we can supply them in an infinite number of configurations and dimensions. We can perfectly match both the dimensions and design to the amount of space you need (or have available).
Need more space in a hurry? Another advantage of modular construction is that it only takes a few days to build a temporary or permanent building. This means we can often hand over your new production facility within only a few weeks of your initial enquiry.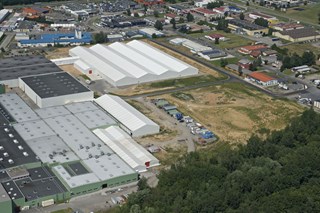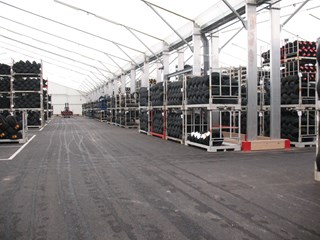 Simple up and down scalability for maximum flexibility
Do you want to be able to respond quickly to current business and market developments, such as a production peak or an unexpectedly significant demand for your products?
If you said yes, you can be confident our structures offer you maximum flexibility. After installation, we can quickly scale our buildings up or down to match your current requirements. We can also adapt them for alternative uses, and all our production facilities and storage halls are movable. Furthermore, because our structures can be used for decades, they represent an attractive long-term investment.
Your space solution delivered quickly and turnkey
Whether it's a factory, production workshop, warehouse or office space, your Losberger De Boer space solution will be quickly installed, customized and delivered turnkey 100% ready-to-use.
Working with a large network of trusted, reliable partners, we can even deliver your building with utilities, plumbing, lighting, climate control and many other facilities. Additionally, we always conduct a comprehensive final inspection and handover on-site, so all you need to do is move in!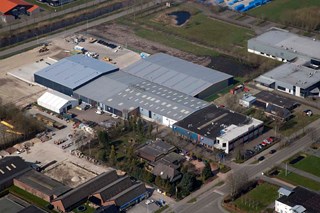 Why choose our Manufacturing solutions
Undivided attention to quality and security
Installed within weeks
From temporary to permanent structures, all our tent systems share a common modular design. And modular means speed. We have a large stock available, meaning we can deploy and install your building rapidly.
Tailor-made at any size
Another benefit of modular construction, is that it can be tailor-made to match your exact specifications. By adding length, width and even height, we allow you to maximize the space you have available.
Relocatable, scalable, flexible
Our structures can be relocated, allowing you to redeploy a terminal or simply move and adapt your building to cater to a different need. Modular by design, our structures can be scaled up and down to continue to meet your requirements, offering endless flexibility.
The highest standards
All Losberger De Boer buildings adhere to the highest standards in terms of quality, safety and sustainability. All our structures and parts tested extensively by our rigorous quality control team and have stood the test of time on the grounds of numerous manufacturing locations worldwide.
Interested in this Commercial space solution?
Feel free to reach out to us for more information on owning or renting one of our structures.