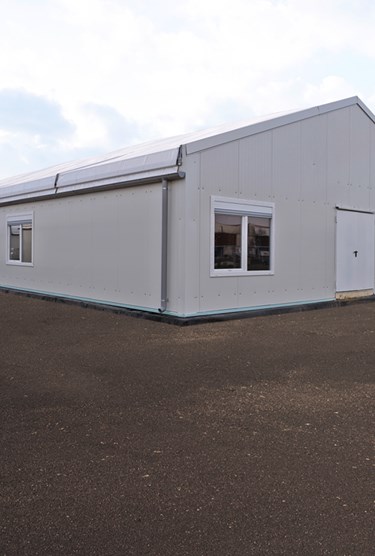 The certainties of working with Losberger De Boer
Choosing to work with Losberger De Boer comes with several certainties, such as the certainty of carefully developed, proven-quality products that meet all relevant safety requirements. You are also guaranteed to deal with a partner that is experienced, highly professional, can act fast, offers high-quality maintenance and can provide you with well-documented instructions and installation plans.
Maintenance in Europe and during operations
Our Technical and Operations Centre is dedicated to the first and second-line maintenance of our equipment. This can be done locally, for products that are returned to us for repairs and overhauls, or directly at the operation site, for routine maintenance during overseas operations.
Our maintenance team is familiar with the various applications of our products and can carry out maintenance work on our tents and structures, as well as ancillary equipment such as HVAC, lighting, doors, motors, and so on. Our maintenance team is used to working for the military and can provide top-class service even in war zones and remote locations.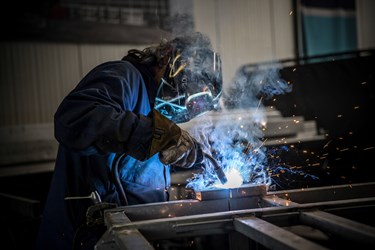 Maximize your operability and minimize your costs
Right from the start, we always recommend our customers to consider regular maintenance to maximize the operability of our products, and to reduce long-term costs. Our maintenance team knows our products by heart and can play a crucial role in keeping your products ready for use and in optimal condition.
In some instances, we can commit a full-time operative to your operation. This trained and experienced maintenance professional will stay at your premises to carry-out routine maintenance tasks on a daily basis, for several years.
Well-documented instructions and implementation procedures
We understand the long-term value of a good documentation package, especially when it comes to deploying and using a complex integrated solution with lots of different components. In true Losberger De Boer fashion, we always provide you with thorough instruction procedures and project implementation plans.
In addition to offering training, we make an effort to pass on our expertise to the end-users with well-documented material. We can provide you with hard and soft copies of all our instruction and maintenance procedures, as well as assembly videos.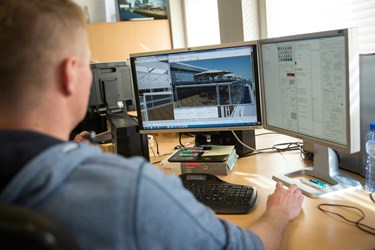 An experienced partner for the armed forces
We have been a partner of armed forces for over 70 years now and have used our experience to develop and improve a large number of products for the protection of people, aircraft and sensitive equipment. We pay close attention to design and production, and also place a particular emphasis on bilateral consultation, long-term partnership and excellent service.
Via our consultants and large global network of partners we maintain close contact with decision-makers as well as end-users on location. In doing so, we are attentive to emerging market needs, we keep track of new technological and strategical developments in the military and aviation sectors, and constantly adapt our products to always meet the expectations of our customers.
Our guarantee: products of the highest quality
Our mission is to provide you with the best possible rapid deployment systems and customer experience. We never stop striving to distinguish ourselves in the fields of quality, customization, advice and guidance.
All Losberger De Boer structures and systems meet the highest quality standards. They are designed and developed with care and attention to safety and functionality by our engineers.
The production processes of our products adhere to strict regulations, and our products represent the highest standard of quality and reliability worldwide.
A Losberger De Boer rapid deployment solution is always the product of dedication, craftsmanship and our commitment to offering the best possible space solutions to our customers.
We are committed to providing the best quality in the fields of:
the use of materials
product development, design and engineering
manufacturing
advice and guidance
logistics and delivery
project completion and handover
project management
the selection of trusted service partners
To ensure we remain an industry leader, we require our employees and service partners to meet the latest quality and safety requirements in their areas of expertise and are fully certified. We are proud that many of our employees have been with us for a long time, just as we are proud of our longstanding partnerships and customer relationships.
Sustainability
In our role as an industry leader and innovator, we remain committed to sustainability across the production process and supply chain.
To meet our sustainability goals, we have set clear environmental targets that relate to all our processes.
We make a demonstrable effort to minimize our CO2 emissions and the consumption of raw materials and energy. After the installation and dismantling of our systems, we endeavour to leave no waste behind, and the little waste we produce is disposed of in an environmentally conscious way.
We are ISO 9001:2015 and ISO 14001:2015 certified.
To find out more about the many measures we take to minimize our ecological footprint, get in touch. Contact us to learn more about making your next project as sustainable as possible with Losberger De Boer.