What to look for in event suppliers | part 3
How to choose partners that set YOU up for success
Choosing the right suppliers for your event is key. Your choice in partners impacts more than just your budget; it affects the look and feel of your event, the experience your clients and visitors will have, your time-schedule and maybe, just maybe, even your ability to sleep at night. In short: your partners play a significant role in the success of your event and, by extension, yours. Here are three tips from a centennial event supplier, that are meant to help you choose the partners that set both you and your event up for success.
Our top three tips for the selecting the perfect event suppliers:
Choose a partner:
that will give you the best possible advice and is focussed on your goals
that you can trust to deliver a safe solution and to get the job done – the show must go on
that will take time off your hands, so that you can excel in what you do
Do this, and you will see your chances of success grow exponentially.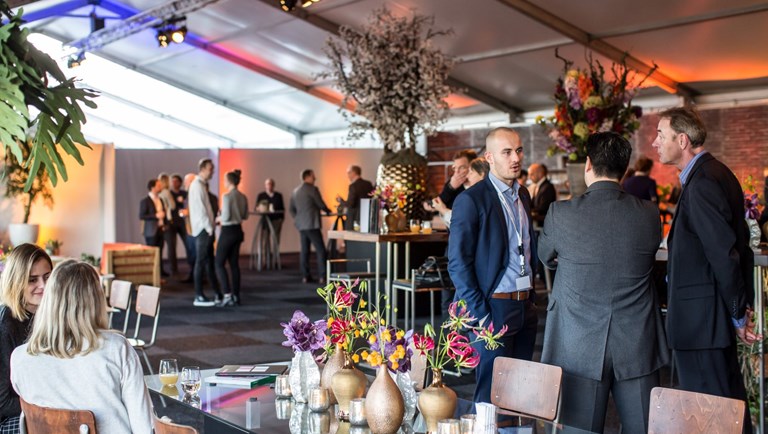 Tip no. 3


We're in this together
Expect involvement from your suppliers
Hosting or organizing an event takes a lot of time. Choose suppliers that really know this, that are available at all times and that are willing to take work off your hands. You have enough to do and to take care of, so you want suppliers that behave like partners. Ideally, they should offer you as close to a one-stop shop experience as possible.
Whoever organizes an event, has to overcome numerous obstacles, ranging from dealing with a large number of stakeholders and suppliers to logistical and budgetary challenges. Your ideal suppliers know this and will offer to help you with as much as possible. If they don't show this intent from the get-go, you are unlikely to receive anything more than basic service. We feel there is a BIG difference between answering a request from a quote with standard products, or instantly knowing what the needs are behind the inquiry, responding with questions, adapting the offer accordingly and advising you on related matters, without you asking
'Choose a partner that will challenge you to create a unique and unforgettable experience and one that is truly committed to the success of your event'
How this relates to your venue
Should you choose Losberger De Boer as your temporary structures provider, you will first receive expert advice on the structures that best meet your needs. Expect us to offer you insights on anything related to this topic, including things like combining functions, making the most of the available space and creating the right look and feel for your event, to make sure your clients and guests have a memorable experience. It's not about buildings structures, it's about creating smiles.
Apart from providing you with a bespoke venue that is both spectacular and fully functional, our experienced team will offer to help you find the perfect partners to create the best atmosphere and comfort level for all visitors. Would you like us to take care of the interior decoration, to help you create a fully immersive experience? In close collaboration with our partners, we can also supply you with climate control, air-conditioning, sanitary units, lighting, security, permits, and so on.
We have a wide network of trusted partners, whose quality of work we can guarantee. We'll contact them and make sure that you swiftly receive an offer that meets your requirements and budget. This way, we can save you time and genuinely help you clear your schedule for your other tasks.
Ask for turnkey project management
Another way a supplier can help you, at least in the field op temporary buildings, is by offering turnkey delivery and project management. We always offer to act as one of your main contractor, which means that we are also responsible for things like:


Sourcing the right suppliers for all materials
Coordinating and executing site preparations
Logistical planning and coordination
Full building site management
On-site project management (incl. H&S officers)
Delivering a specialized building crew, supported by local workers
Arrange all required tools and equipment
Detailed project planning and progress reporting
In short: while we ensure that everything is arranged to the last detail, you can focus on your role and the success of your event.
Testimonial:

"We create unique moments during major events. To do this, we need to work with trusted partners, that are able to bring our creative ideas to life. That's why we work with Losberger De Boer, to be able to rely on their know-how and to face our challenges together."
Lewis Ledouit, Communication Manager iEvent
Tips no. 1 & 2
Make sure to check tips: