What to look for in event suppliers | part 1
How to choose partners that set YOU up for success
Choosing the right suppliers for your event is key. Your choice in partners impacts more than just your budget; it affects the look and feel of your event, the experience your clients and visitors will have, your time-schedule and maybe, just maybe, even your ability to sleep at night. In short: your partners play a significant role in the success of your event and, by extension, yours. Here are three tips from a centennial event supplier, that are meant to help you choose the partners that set both you and your event up for success.
Our top three tips for the selecting the perfect event suppliers:
Choose a partner:
that will give you the best possible advice and is focussed on your goals
that you can trust to deliver a safe solution and to get the job done – the show must go on
that will take time off your hands, so that you can excel in what you do
Do this, and you will see your chances of success grow exponentially.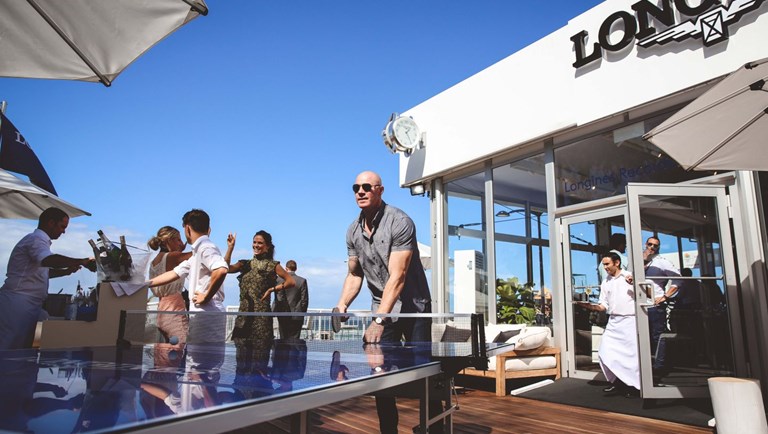 Tip no. 1


From supplier to sounding board
Quality suppliers allow you to use their experience to YOUR advantage
The best possible event starts with the best possible plan. Ideally, you don't have to come up with this plan all by yourself, and you can trust your suppliers to use their experience to your advantage. So that's why our first tip is: always choose suppliers that are involved, that offer proactive, unsolicited advice and whose advice is done with YOUR goals in mind (not theirs).
Over the course of our more than a hundred yearlong existence, we have found that collaboration often yields the best results. Good suppliers that prioritize your goals above their own, will always offer you the chance to benefit from their experience.
Choosing an involved supplier
An involved, trustworthy, and experienced supplier won't mind acting as your sounding board. In fact, he or she will probably look for the opportunity to offer you advice.
"During our first contact, I am already actively asking questions", says Barbara Hendrikx-Kalksma, Senior Account Manager Events at Losberger De Boer. "The more we know, the more we can cater our final offer to meet the clients' needs. Good suppliers are experts in their fields. I daresay we are too. So oftentimes, after asking questions and getting involved with the client's needs and wishes, we offer different solutions than the client originally asked for. They specialize in hosting events, we specialize in delivering space solutions. So we will actively look for information and opportunities to offer the best possible solution. I would always advise people to look for this quality in a supplier. Do they ask questions from the get-go, do they want to get to know you, your business and your goals? If so: great! If not, then I fear you could do better."
'Choose a partner that will challenge you to create a unique and unforgettable experience and one that is truly committed to the success of your event'
Their offer should be focused on your goals
This should be a given, right? Yes, it should. But unfortunately, we all know that this isn't always the case. Not every offer is done with your best interest in mind. Sometimes, a supplier will offer product A, while B would be just as good (or better), but product A will deliver a higher margin, or is simply more convenient.
A supplier that is worthy of a long-term partnership, will focus on your goals, not theirs. This is hard to check, but oftentimes just asking why they offer product A instead of B, will help in getting to the bottom of their offer. Also ask if they have examples (or cases) of product A being used in a similar setting. A little research beforehand will also go a long way. It pays to invest time in supplier research when you are not overly busy, because choosing the right partners will save you a lot of time later on, when things ARE hectic, as well as in the long-term, with future projects in mind.
One final question to ask
After receiving the offer, ask if this is the all-in price. Literally ask them to confirm that there will be no additional costs and state that, after confirmation, the listed end sum is the maximum amount you are going to pay. It should go without saying, but trustworthy suppliers will always offer you an all-in price. We, at Losberger De Boer, believe in full transparency and offer additional explanations on costs in all our offers.
Testimonial:

"Working with Losberger De Boer is very pleasant, because they look at things from your perspective. Their focus is on providing a suitable solution and our sparring sessions have helped me a lot."
Sebas Groenveld, commissioner and point-of-contact at the Rowing WC in Rotterdam, 2019.


Tips no. 2 & 3
Make sure to check tips: