Modular Construction Can Help Bridge the Gap During Renovation Works
A Unique Temporary School Building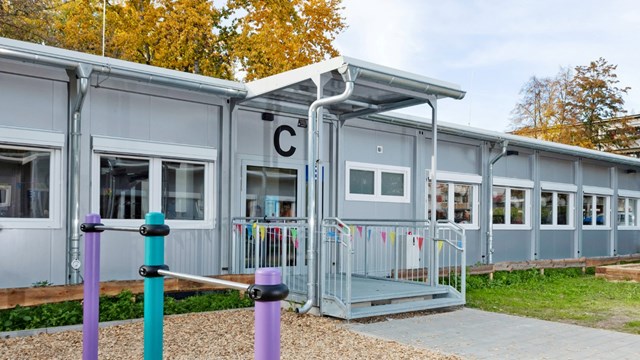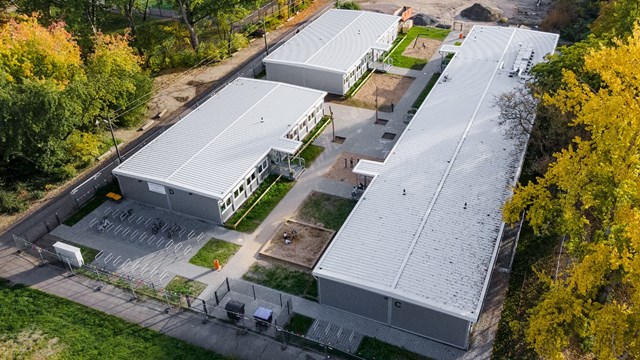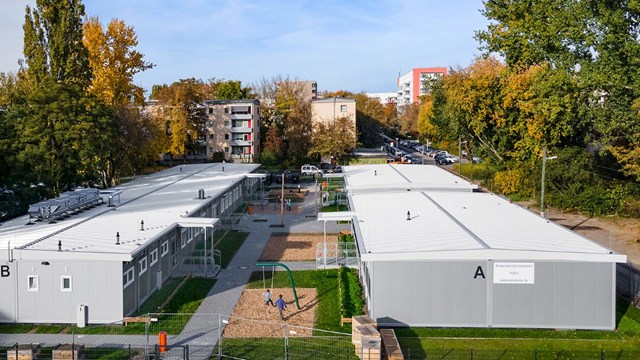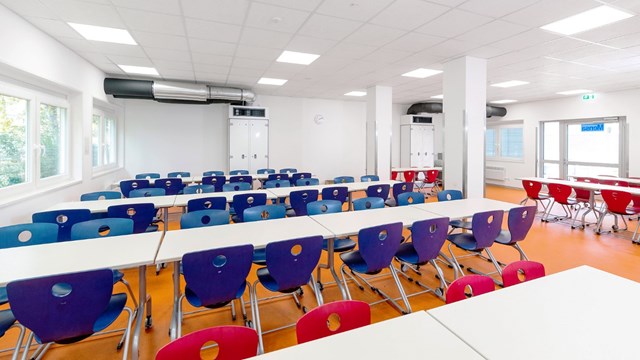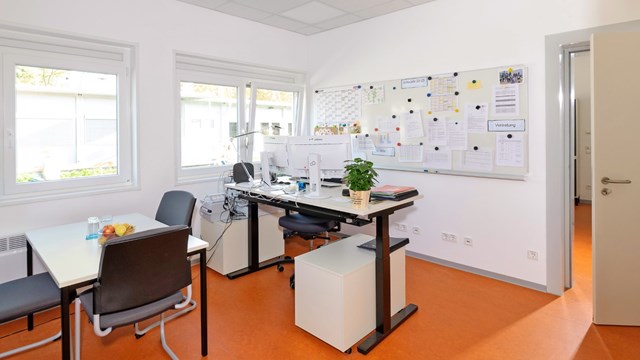 An Innovative Space Solution: Find Out How Losberger De Boer Delivered a Complete Temporary
Elementary School Berlin
The Berlin neighborhood of Lichtenberg, boasts many places known far beyond the borders of the capital city. In addition to the famous Stasi Museum and Europe's largest animal park, the district is also home to 47 schools. In this historic area, the schools often require renovation due to space constraints and outdated buildings. In some cases, they need to be entirely rebuilt elsewhere. Losberger De Boer offers tailor-made solutions to help bridge the gap and keep schools open.
Losberger De Boer – Partner of the Educational Sector
One of the schools that needed to relocate temporarily, was the 37. Grundschule (Elementary School) in Salzmann Street. Following the school's relocation to Prinzenviertel in Karlshort, teachers now have abundant space to satisfy the intellectual curiosity of over 90 students. This welcoming learning environment was meticulously crafted, with certified engineers from Losberger De Boer assembling a total of 94 containers of the 3001 Plus type.
The high degree of prefabrication of the individual modules and a dedicated point of contact throughout all construction phases guaranteed the project leaders a high level of planning security and showcased another advantage of working with Losberger De Boer. Rüdiger Stipp, Managing Director of Losberger Modular Systems GmbH, emphasizes the significance of this benefit: "It is important to us that our customers and clients have a dedicated point of contact in every phase of construction; this is the only way we can consistently implement our service philosophy."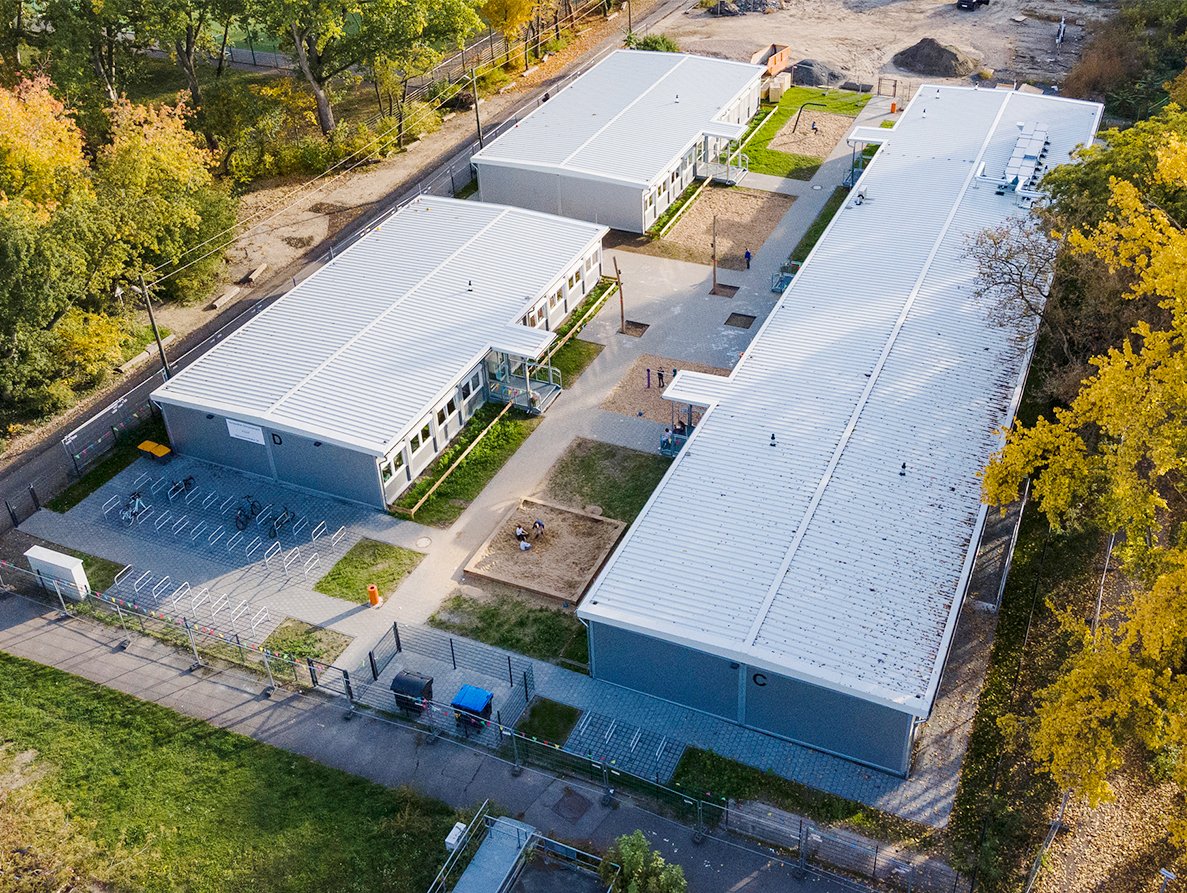 The end result is a temporary school building that is not only practical but also appealing and flexible. The students and teachers of the 37th Elementary School in Berlin-Lichtenberg will undoubtedly benefit from their experiences in this modular school building for a long time.
Temporary Facility for 7 School Classes
In close collaboration with the planning experts at Losberger De Boer, we created a temporary space solution to accommodate the entire 37th Elementary School on Salzmannstraße. As a top-tier provider of innovative modular buildings, we take pride in showcasing our expertise by completing this project within just a 6-month timeframe—from the initial consultation to the delivery of the multi-building complex.
Interested in this Commercial space solution?
Get in touch for more information on owning or renting one of our structures.