Somerset House Ice Rink
London's most iconic winter skating experience.

15 years of partnership between Somerset House and Losberger De Boer.
Skate is renowned as one of London's most iconic ice skating destinations. Somerset House's striking neo-classical courtyard transforms into the ultimate winter wonderland destination.
This is an annual event for Losberger De Boer, where we create the ice rink itself and supporting venues for skate hire and hospitality.
Somerset House is a perfect example showing how an ice rink can be created in pretty much any location, even in a busy city centre courtyard with very limited access.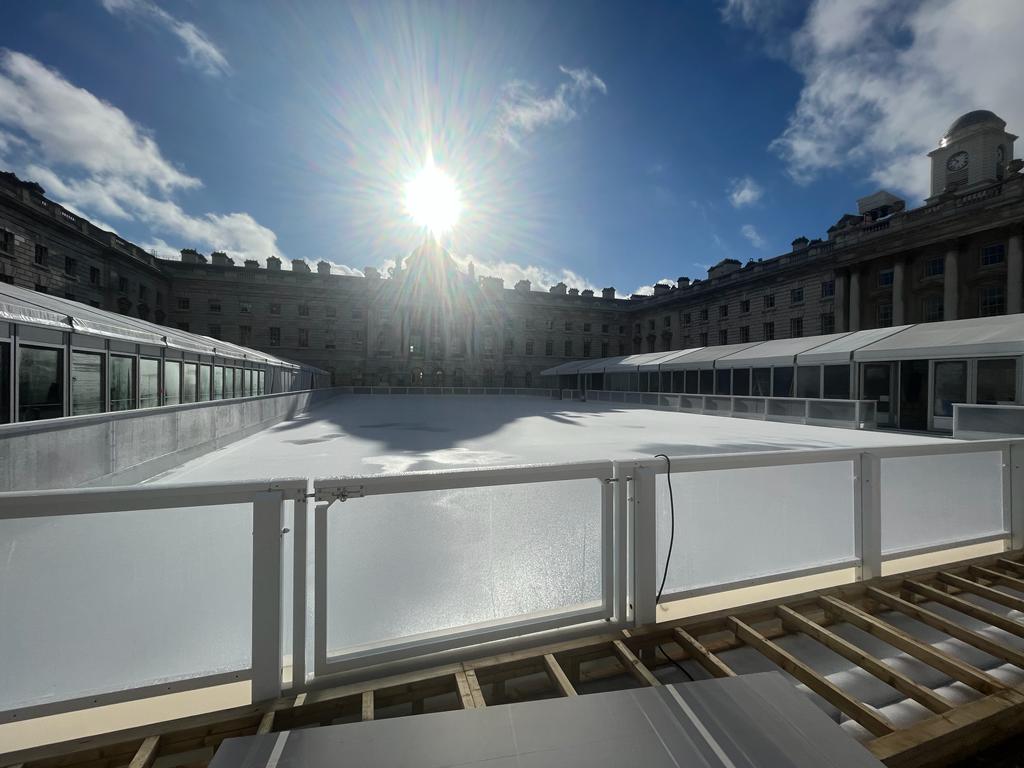 We are proud to have been a part of this event for the past 15 years, and our partnership with Somerset House is one we are really proud of.
"Skate at Somerset House signals the start of the festive period with unrivalled skating, contemporary music and tasty food and drink. From skating lessons with Skate School and our Chilled Out sessions, onwards to trailblazing DJs on the rink-side decks, there's something for everyone." - Somerset House.
"In 2023 the rink will have a Swiss wintery theme thanks to Switzerland Tourism. Look out for specially curated sessions inspired by the Swiss regions of Bern, Lucerne and Valais, a new restaurant Chalet Suisse by Jimmy Garcia and an all-new skate lounge from iconic rosé brand Whispering Angel. " - Timeout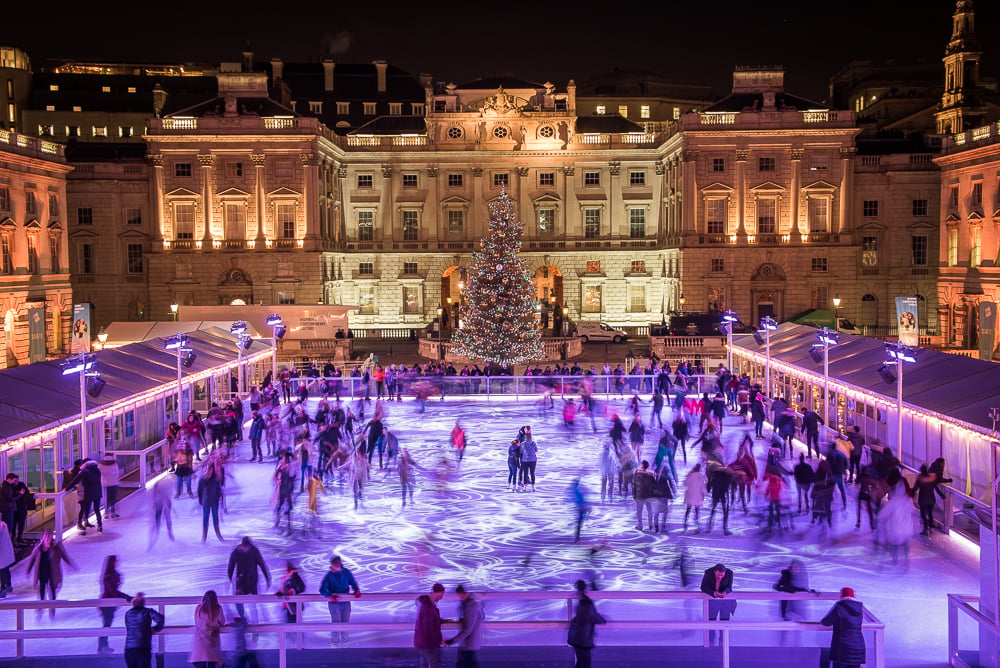 Interested in this Event space solution?
Feel free to reach out to us for more information on owning or renting one of our structures.