Padel Courts
Join the #padelmovement with us to create your own padel court. Fast to build, energy-efficient with turnkey delivery.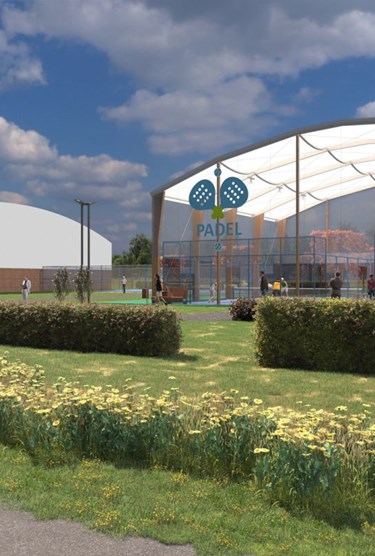 The Rise of Padel
Join the world's fastest-growing sport and create the padel courts your community needs. The amount of padel courts has increased by 60% in the last year in the UK alone, catching the attention of investors and sports clubs across the country.
Partner with us to create your all-weather padel court for a more cost-effective, sustainable and fast-to-build solution.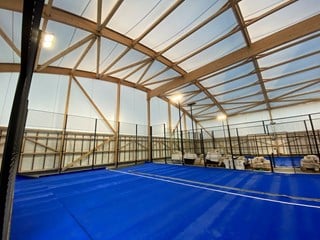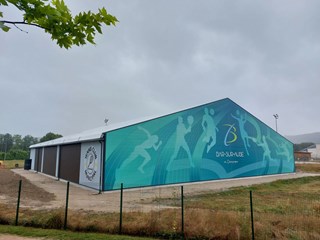 Why Losberger De Boer
Our structures are the ideal choice for padel courts, whether you want to cover an existing facility or build a new one. Taking advantage of natural light and the absence of sound echo, our textile membrane buildings allow padel to be played in the best conditions all year round.
Key features:
Aluminium, Steel or Gulam frame options
2, 3, 4, 5 and 6 court layouts (But we can build your facility as big as you need)
Meets building & fire regulations
Build in a matter of days
Benefits of Padel Court Covers?
Noise Reduction - Enclose your padel club to achieve valuable sound insulation, especially useful if located in a residential area. (This helps with planning too!)
All-weather Solution - Keep your club running all year round to capitalise on your investment.
Boost Income & Footfall - Opening a padel court at your sports club will bring new visitors and increase cash flow to your business.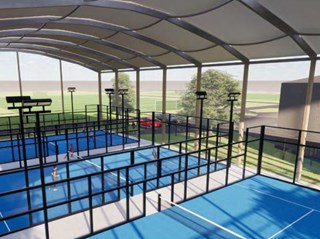 Our services
Undivided attention to quality and security
Delivery reliability
Over the last years, 99.2% of all our material deliveries have been on time. The last 0.8%? Working on it! Apart from delivering in time (and on budget), we always make sure that there is a proper on-site inspection and handover. As we design, engineer, produce and build all our structures ourselves, our installation crews are very well familiar with all our buildings.
Excellent project management
Our project managers are highly experienced professionals, that have successfully delivered a large number of complex projects. Most of them have been providing clients with top-of-class space solutions for over a decade. Before the start of the project, you will be given on single point of contact. This person will know the ins and outs of your project and is available 24/7.
The best possible advice…
…for the best possible results. Our experienced and highly knowledgeable team will not shy away from giving you advice, even when you know exactly what you want. Why? Because oftentimes expert advice makes the difference between a good, and the best possible solution. Because that's what we strive for, together with giving you a great customer experience.
Highest safety standards
All Losberger De Boer crew members are fully qualified and certified to construct our buildings in a safe and compliant manner. Our structures adhere to the highest safety standards, as they contain only high-quality materials and are engineered, designed, and produced by our own product development specialists.
'Losberger De Boer have been outstanding'

Stuart Clark Headmaster at Lytchett Minster School
Client Testimonial
School building rapidly delivered after devastating fire
"I have been tremendously impressed by Losberger De Boer. They have been outstanding – not only in terms of the quality of their systems but also how quickly they understood our project, both from a technical and educational perspective. It's not only their systems which are so impressive but also the way in which their creative and technical people have applied themselves to deliver such a swift response."
Interested in this Commercial space solution?
Get in touch for more information on owning or renting one of our structures.