A wide range of unique solutions for a unique event
Losberger De Boer delivered around 37.500m2 of temporary buildings for the 26th UN Climate Change Conference, COP26, in Glasgow. Playing host to world leaders set to debate the effect of climate change, the COP26 was arguably one of the most important events in 2021.

COP26
Does installing a large number of highly customized event buildings within a short timeframe, on a mind-boggling scale (but with limited actual space to manoeuvre), while dealing with continuously changing circumstances sounds like a challenge to you? It was. Big time. But, we loved every second of it. Because it's complex projects like building for the COP26 that really get our heart pumping.


What did we deliver?
We provided a wide range of bespoke space solutions for this high-profile event, for our client Identity. We are thankful for the opportunity and the trust the organisation placed in us, to provide the facilities for this special event. We delivered multiple single and double deck structures to house the media centre, UNFCCC offices, the main entrance and security facilities, as well as large acoustically optimised meeting rooms. In doing so, we increased the capacity of the existing venue, the Scottish Event Campus (SEC), significantly.


The challenge
For two whole weeks, the eyes of the world were on COP26, where world leaders discussed the world's most pressing climate issues. Building for a high-profile event of this scope, comes with a number of challenges, such as limited access to the site and needing to respond to changes on a daily basis, right up and until the start of the event. We are proud to say that we were able to deal with all these challenges and unforeseen circumstances, and were able to deliver this project on time.
No margin for error
"The scale and complexity of this project was mind-blowing", says Mical De Boer, Managing Director Losberger De Boer UK. "There were countless challenges to consider and absolutely everything had to be done right, there was zero margin for error. With limited space and constantly changing requests and we had to make sure we stayed within a very strict timeframe. A major factor in meeting the deadline, was the fact that we were able to handle (acoustic) design, manufacturing, project management and installation inhouse. A second important factor, was the sheer dedication of our construction teams to get the job done in time. I am proud of our entire team, to be able to deliver that many highly customized, world-class space solutions in such a short time."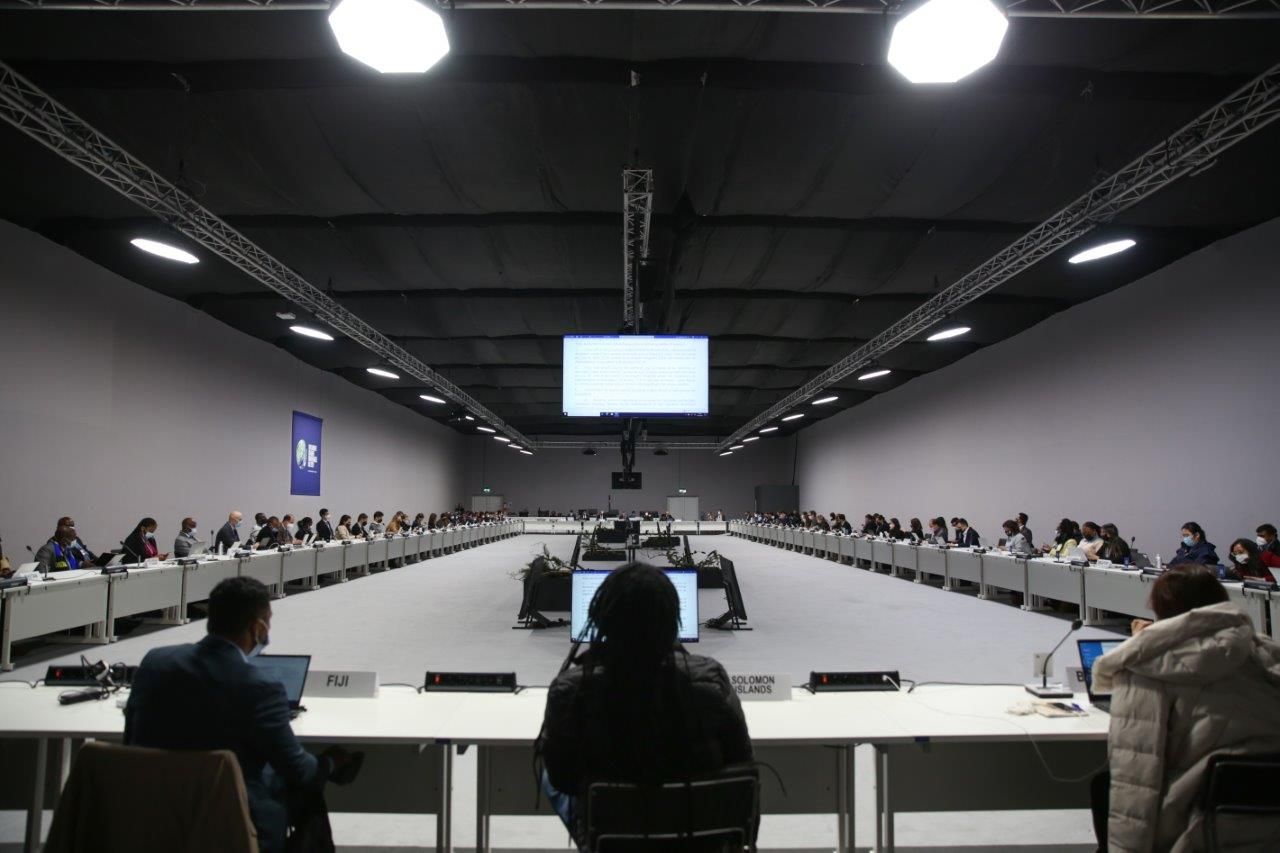 Innovations
The COP26 project featured two of Losberger De Boer's most recent innovations. We equipped several conference halls and meeting rooms with our new, upgraded, re-usable and quick-to-install Acoustic Barrier Wall and Roof System, to ensure perfect balanced acoustics for large-scale meetings inside the venue, as well as to keep the noise from rain out, and adding an extra layer of thermal insulation to save energy. For this project, we also installed our new floor, which is made from a composite material instead of wood. This new floor is much lighter, which benefits our installation crews, as well as stronger. It will also last longer and makes use of recycled materials, providing a truly sustainable option.
Previous editions of COP
We are proud to say that throughout the years, Losberger De Boer has been selected as temporary building supplier for the COP on numerous occasions, helping the host country and event organizers with tailor-made solutions of the highest quality. Like we said: we loved every minute of every one of these amazing projects.



Interested in this Event space solution?
Feel free to reach out to us for more information on owning or renting one of our structures.