Education facilities
Classrooms, sports halls, auditoriums, dining facilities and everything in between. Whether you're planning a renovation, rebuild or require a fast solution in an emergency - We have a variety of solutions to help you keep class in session.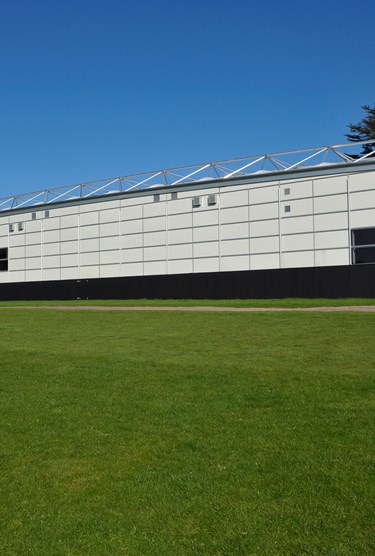 Temporary & permanent education facilities
Building new classrooms, sports facilities or college workshops requires a large investment and can take months or even years. Temporary & semi-permanent structures offer you a fast and cost-efficient alternative to traditional construction.
We can build you a new facility within weeks and deliver it turnkey, fully furnished with all your required facilities. Our structures can operate independently or connect seamlessly to existing buildings, whatever the circumstances we are able to provide a bespoke solution.
When maintained properly, our structures can be used for decades, scaled up or down and even relocated, so you can use it for as long as you require.
Education Facilities Brochure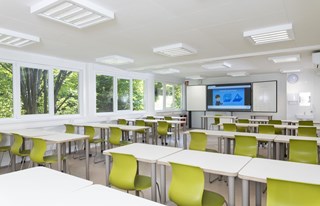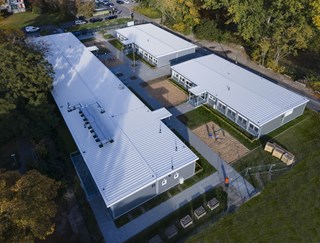 Our solutions
We can provide buildings for schools, universities, colleges and practical learning facilities. This includes:
Classrooms
Sports halls
Canteen/dining facilities
Outdoor court covers
Theatre & auditoria
Lecture halls
Practical workshops
Exam halls
Swimming pool facility/cover
Additional storage
Office buildings
We can even create an entire education building, bespoke designed with all the facilities you require.
Case study: Renovation for New College, Oxford
One of Oxford's oldest and most prestigious colleges was closed for vital restoration work. The structure was fitted out, featuring a sophisticated interior decor to emulate the college's own period dining hall.
"Right from the outset, Losberger De Boer had an immediate understanding of what we were trying to achieve. The commitment from the entire team, particularly on-site during construction in what were very difficult surroundings has been second to none."
Brian Cole, Catering Manager, New College Oxford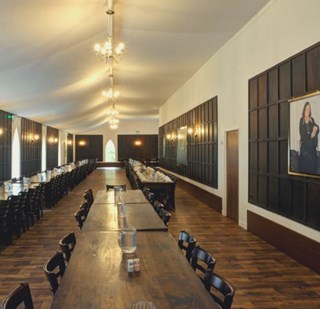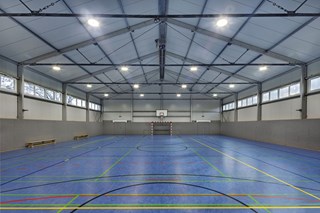 Case study: Temporary Sports Hall
This sports hall was created using Losberger De Boer modular building units. Modular structures are faster to assemble, require a lower investment and offer maximum flexibility. As well as this, the structures are made from 99% reused and recycled materials and can be used for decades.
We delivered this solution turnkey complete with sports flooring, LED lighting and heating facilities which the school plan to use for 3 years while renovating.
Case Study: Workshop for Bridgwater & Taunton College
Bridgwater & Taunton College provides education and training for practical vocations. For this particular project, they required a temporary structure to be used as a training workshop for their plumbing course.
We provided our Anova structure which comes in widths from 10 to 20m and side heights up to 3.5m. The internal structure can be easily divided to create separate classroom spaces, making it a good option for education facilities.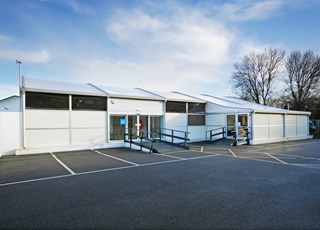 Our USPs
Partner with Losberger De Boer
With over 100+ years of experience, >500,000m2 of material available and the help of our dedicated team, we are truly committed to your success. Our structures and services are special for a variety of reasons including;
Tailor-made
We can create a bespoke design, combining multiple Losberger De Boer structures or seamlessly adding to an existing building, putting you in complete control.
Thermal Acoustic System
A one-of-a-kind system, exclusive only to Losberger De Boer structures. Achieve sound reduction of up to 50dB and a U-value of >0.4 (Standard U-value rating is 5 in traditional buildings).
Turnkey Delivery
From design to delivery, the whole process can be completed in a matter of weeks, including interior fit-out.
Highest Standards
Losberger De Boer structures reach the highest standards of temporary/semi-permanent structures with ISO 9001, 14001 & 45001.
Some Numbers & Statistics
Losberger De Boer was founded in
0
Number of subsidiaries around the globe
0
Number of professional workers worldwide
0
Average customer satisfaction rate over 2021
9,2
Why Losberger De Boer for your education facility?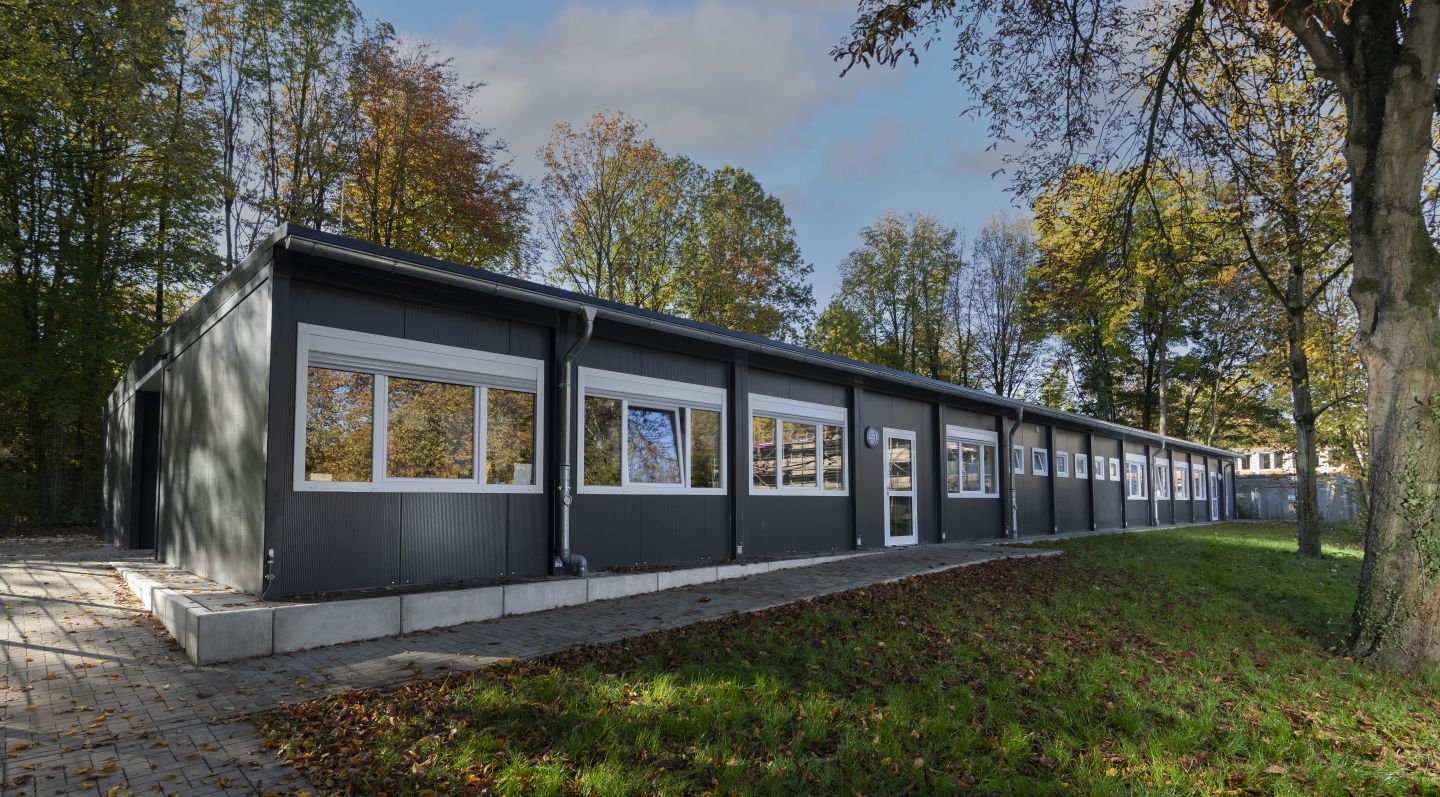 There are a huge amount of advantages when you choose a temporary/semi-permanent structure including:
Can be tailor-made to meet your exact requirements;
Are relocatable;
Can easily be scaled up and down;
Offer great flexibility;
Adhere to the highest standards in terms of quality, safety and sustainability;
Are a cost-efficient alternative to traditional buildings;
Can be installed and delivered turnkey within weeks;
Can be used for decades.
'Losberger De Boer have been outstanding'

Stuart Clark Headmaster at Lytchett Minster School
Client Testimonial
School building rapidly delivered after devastating fire
"I have been tremendously impressed by Losberger De Boer. They have been outstanding – not only in terms of the quality of their systems but also how quickly they understood our project, both from a technical and educational perspective. It's not only their systems which are so impressive but also the way in which their creative and technical people have applied themselves to deliver such a swift response."
Interested in this Commercial space solution?
Get in touch for more information on owning or renting one of our structures.