A solid long-term investment
Prostock
The Prostock is the ideal structure for industrial applications. Our Prostock range offers the perfect warehouse storage solution.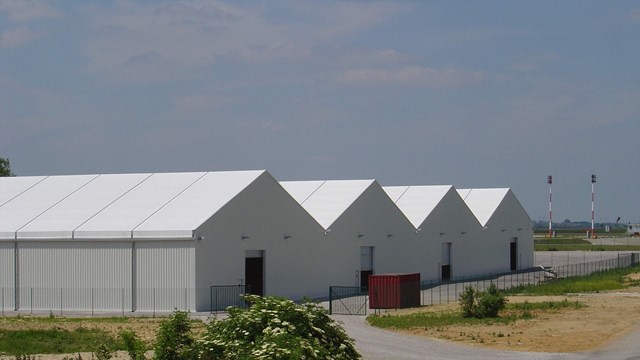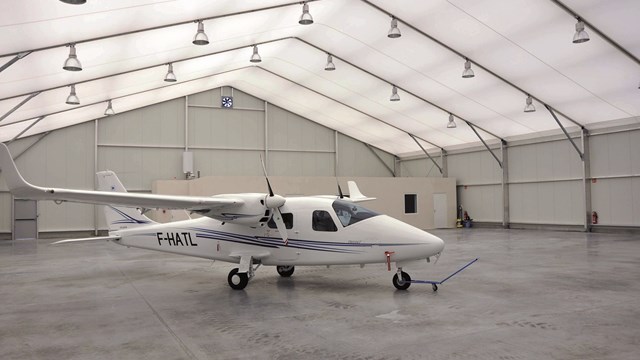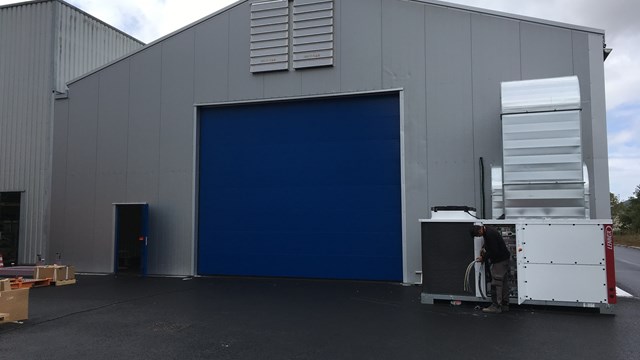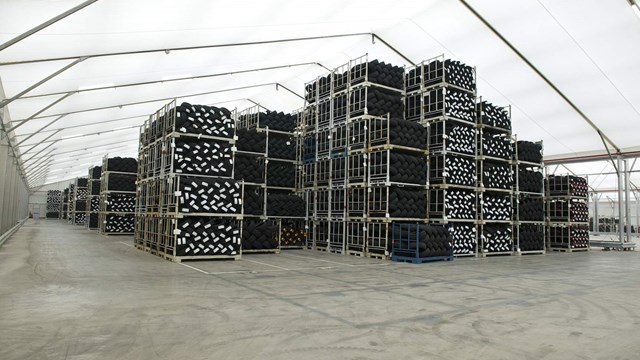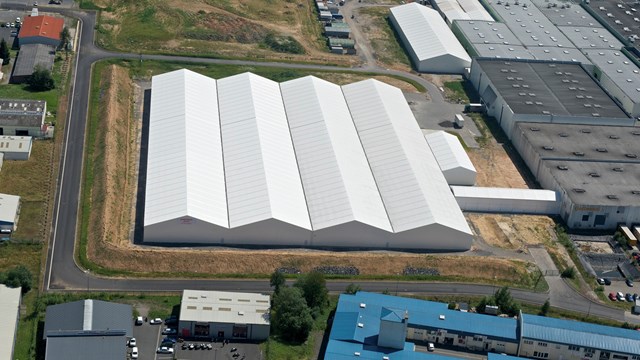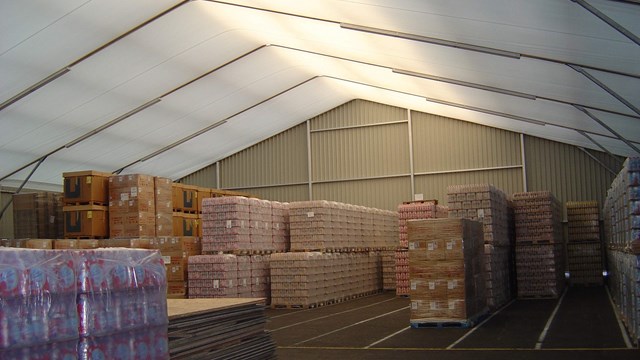 Common uses
The Prostock is most commonly used for logistics (warehouse, storage), production and maintenance and as a hangar. It can be used to shelter soil remediation or recycling sites, and thanks to its versatility, it has also been used to house bakery shops and kindergartens.
Fully adaptable
The Prostock comes fully equipped with a wide range of complementary elements, such as pedestrian doors, roller shutter doors, loading bays, gutters and downspouts, insulated or non-insulated coverings and double internal roof coverings. In short: we can adapt the Prostock to meet your every need.
Long-term flexibility at low costs
The Prostock also offers you long-term flexibility. During the course of its long life span, it can easily be adapted or scaled up and down. The structure can grow along with your business needs, without you needing to shell out big on construction costs. The Prostock can even be relocated in its entirety. It's flexibility and low costs make the Prostock a highly economical and sensible long-term investment.
Extension or stand-alone
This structure can be used as an extension of an existing building, but it can also function independently or be coupled with another Prostock for added space. The translucent roof tarpaulin ensures 100% natural lighting, which helps to reduce operating costs and create a more comfortable working environment.
Specifications & options
Below, you will find the most frequently asked specs. You can also download the full product sheet.
Tech specs
Dimensions
Size

10, 15, 20, 25, 30m, 35 and 40m

Side height

4 to 8m, more heights upon request

Distance between beams

5m

Wind and Snow load

designed for site compliance

Please note

That there may be small differences in dimensions or options when you buy a tent system as opposed to renting a space solution. If you are interested in buying a tent system, our product specialists will lay out all possible dimensions, options and configurations for you.
Options
Options
Please contact our specialists
Safety
Safety
NV65 / Eurocodes / EN13782
All PVC coated membranes offer M2 fire resistance
Proven quality
Turnkey delivery
Highly customizable
Short delivery time
Short installation time
For temporary AND permanent use
Proud to work for these companies
Interested in this Commercial space solution?
Get in touch for more information on owning or renting one of our structures.