Versatile and elegant
Chalet
With its pagoda roof, the Chalet is a versatile and elegant tent structure, which can be used on its own or linked to other Chalets and structures, creating a stunning backdrop for your event. The Chalet's characteristic luxury design is very suitable for hospitality purposes.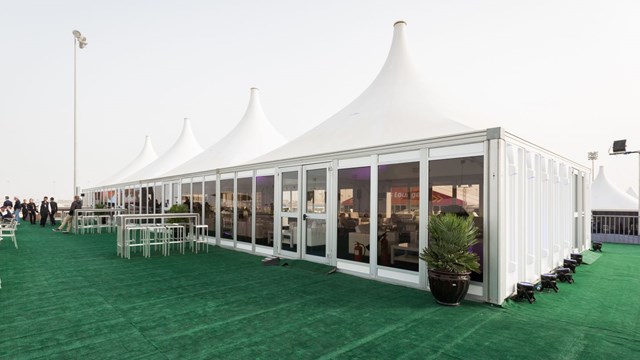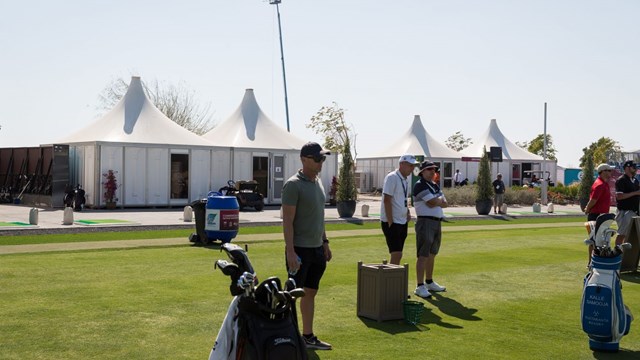 Perfect for:
Corporate hospitality
Sporting events
Private parties

An appealing entrance
At large party complexes where quality, ambience and luxury are a pre-requisite, our Chalets offer a stunning entrance, with the peaked roof serving as a particularly appealing added bonus.
Cozy, with a comfortable climate
Losberger De Boer's unique peak ventilation system ensures the natural removal of air which ensures a comfortable interior climate. The roof covers exclude light, a feature that contributes to a cozy, intimate interior space with optimum climate control.
Lots of options
The Chalet is versatile and offers many different options. You can choose from fixed walls with a decorative column motif, luxurious smoked glass panels, self-closing glass doors with push bars and door springs, emergency doors or PVC side curtains with arched windows.
Specifications & options
Our Chalet can be combined endlessly, to create lovely large pavilions. They can also be used as a stand-alone tent or be linked to other structures.
Tech specs
Dimensions
Sizes

5 x 5m, 6 x 6m, 8 x 8m, 9 x 9m

Side heights

2.5m, 3m

Please note

That there may be small differences in dimensions or options when you buy a tent system as opposed to renting a space solution. If you are interested in buying a tent system, our product specialists will lay out all possible dimensions, options and configurations for you.
Options
Options
System floor
Curtains with window variants
Wall elements of hard PVC
Wall elements of tinted glass
Ventilation panels
Various door types
Chalet Dome
Peak roof
Safety
Safety
Fire-resistant materials
Anchoring and construction are secure.
NEN-EN 13782
ISO 9001
ISO 14001
SCC**
Proven quality
Turnkey delivery
Highly customizable
Short delivery time
Short installation time
Can be connected to buildings & other tents
Interested in this Event space solution?
Feel free to reach out to us for more information on owning or renting one of our structures.