Part sales for Losberger De Boer tent systems
Getting additional, spare or replacement parts for your Losberger De Boer tent system is easy. We have a large stock and can supply you with the parts you need in short term.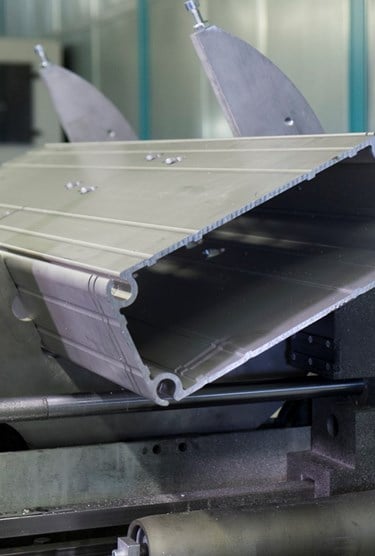 Adding parts for more size and configuration options
We have large number of tent systems, all of which use the same modular principle. As a result, our structures offer you a wide range of shapes, sizes, and configuration options, ranging from a variety of wall panels and canopies to different stairs and roof types.
Because all Losberger De Boer tent systems are based on the same frame and systems, multiple tent systems can be combined and parts are interchangeable. This means that by adding parts to your Losberger De Boer stock, you are adding options in terms of functionality, aesthetics and size.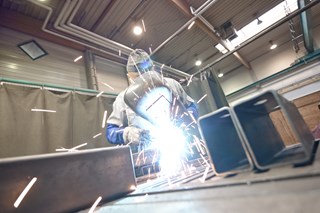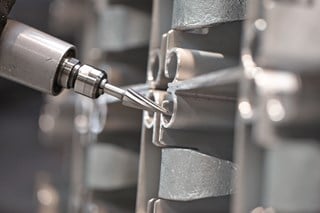 Large stock for rapid delivery
We have a large, global stock as well as local inventory. How large? Over a million square metres. Trust us when we say we can guarantee short-term delivery of your Losberger De Boer parts and products at all time.
Don't combine parts with those of other suppliers
All Losberger De Boer structures are of our own design. They use parts that are exclusively ours. Losberger De Boer products can not be combined with those of other suppliers.
Can we help you with the right information?
A small selection of add-ons and accessories
Extensions
Transparent wall panels
Canopies
Doors
Windows
Data sheets on all Losberger De Boer tent systems
Data sheets for our structures, including configuration options and accessories, are available on their respective product pages. Take me there!
Our services
Undivided attention to quality and security
Experienced product specialist
Our product specialists focus on your needs, and on providing you with professional guidance and the best customer experience.
The highest quality structures available
We design, engineer, produce and build all our structures, to ensure that our buildings live up to the high standards we have set for ourselves, and that our clients have come to expect.
Extremely flexible tent systems
Thanks to our modular design, a single tent system can be used and configured in a variety of ways. It often takes just a few additional components to open up a world of possibilities.
Products that represent a solid investment
Modular and extremely durable, our tent systems can be used for a wide range of applications, over the course of several decades, delivering a high return on investment.
Some Numbers & Statistics
Losberger De Boer was founded in
0
Number of subsidiaries around the globe
0
Number of professional workers worldwide
0
Average customer satisfaction rate over 2020
9,1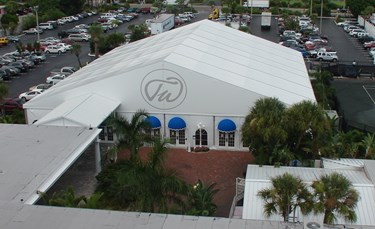 "A superior product"

Tim Boyle CEO of U.S. Tent Rental Inc.
Testimonial | Event Space Sales
'They are first class in everything they do'
"Losberger De Boer are first class in everything they do. The customer service I receive on a regular basis is superior to that given by any other manufacturer.
If you asked me who to go to when buying an event structure, I would, without hesitation, recommend Losberger De Boer. They offer a superior product that lasts as long as anyone could expect a tent to last.
I recommend Losberger De Boer"
Interested in this Event space solution?
Feel free to reach out to us for more information on owning and purchase one of our structures.