Emergency response and Crisis Recovery
If you find yourself needing space urgently in the event of a natural disaster, accident, fire or flood, we can provide a fast solution so you can continue with business as usual.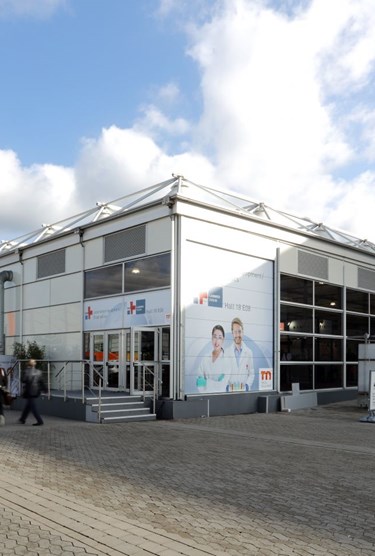 Temporary buildings and emergency support
In times of unexpected crisis or a rapid need for more space, we can provide a temporary space solution to get you back up and running as quickly as possible.
Our temporary structures can be delivered and built in a matter of days whether you need emergency triage centres, hospital buildings, education facilities, office space or any type of space you may need to keep your business going.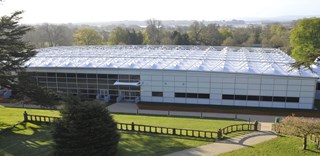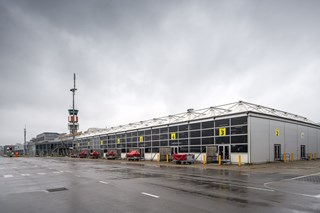 Our solutions
We provide solutions for a variety of businesses whether they have renovations planned ahead or require something quickly in an emergency situation.
Emergency medical facilities
Education facilities
Office space
Mortuaries
Warehouse/logistics centre
Additional storage
Welfare facilities
Case Study: Moto Cherwell Valley Services
An electrical fault within an air-conditioning unit at Cherwell Valley Services on the M40 in Oxfordshire sparked a fire within the property's main shopping and dining area, causing the entire building to burn down. Moto contacted us immediately, work began 24 hours later and we were able to deliver a full turnkey solution within just 5 days.

Justin Shell of Moto said: "We've been very impressed. In phase one, the speed of Losberger De Boer reaction was tremendous. The replacement was being created just two days after the fire. On phase two I felt their professionalism and knowledge – in advising on how things should operate and the things that needed to happen – were second to none."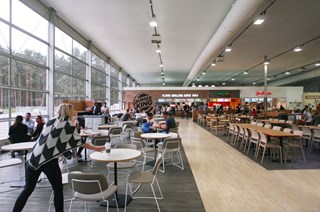 Our USPs
Partner with Losberger De Boer
With over 100+ years of experience, >500,000m2 of material available and the help of our dedicated team, we are truly committed to your success. Our structures and services are special for a variety of reasons including;
Tailor-made
We can create a bespoke design, combining multiple Losberger De Boer structures or seamlessly adding to an existing building, putting you in complete control.
Thermal Acoustic System
A one-of-a-kind system, exclusive only to Losberger De Boer structures. Achieve sound reduction of up to 50dB and a U-value of >0.4 (Standard U-value rating is 5 in traditional buildings).
Turnkey Delivery
From design to delivery, the whole process can be completed in a matter of weeks, including interior fit-out.
Highest Standards
Losberger De Boer structures reach the highest standards of temporary/semi-permanent structures with ISO 9001, 14001 & 45001.
"High quality end product"


Amanda Warner Project Manager
Testimonial | Commercial Space
'Losberger De Boer delivered a quality supermarket space'
"The quick reaction of Losberger De Boer in case of unexpected problems as well as their accommodating attitude convinced us very much."

'Smoothly and without incident'
"The assembly of the supermarket hall was well structured and agreements were strictly adhered to. I have been tremendously impressed by Losberger De Boer. Not only by the quality of their systems, but also by how quickly they understood our project, both from a technical and commercial l prospective. The way in which their creative and technical people have applied themselves to deliver such a swift response was equally impressive."
Peter Alt, Feneberg Food Market
Interested in this Commercial space solution?
Get in touch for more information on owning or renting one of our structures.