Charm meets efficiency under a pagoda roof
Acropolis
The Acropolis exudes style. Its unique contours, hexagonal shapes, lovely pagoda roof and transparent wall panels allow it to combine warmth and intimacy with an open feel. This structure is perfect for events that take place both indoor and outside.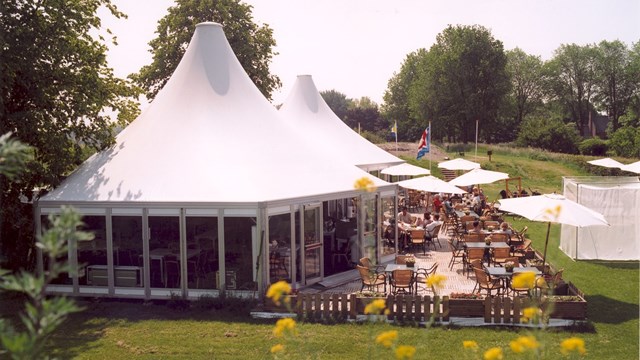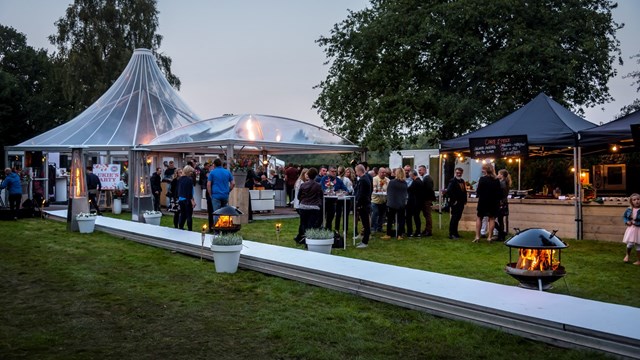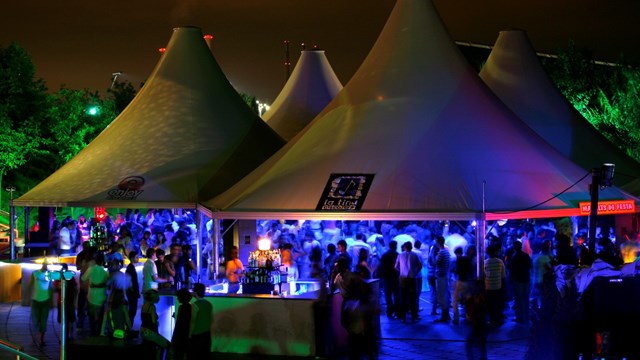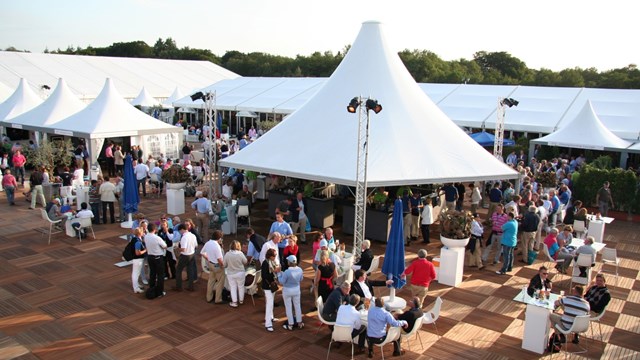 The Acropolis Event Tent system is perfect for:
Receptions
Corporate dinner parties
Use as a guest entrance
Pavilion
The Acropolis can be used as a solitary pavilion for a cosy reception or party. Thanks to the modularity of all Losberger De Boer structures, it can also be joined to other structures to create a truly impressive entrance area for a large scale event. When several of them are combined, the honeycomb shape and complex roof shape creates a distinctive space your guests are sure to remember.
A 97 m2 surface area
The Acropolis is 12 metres across and has a surface area of 97 m2. It can be left open to create a pleasant indoor and outdoor space. Used without walls, it's ideal for drink receptions and garden parties.
Specifications and options
Below you will find the most frequently requested specifications and options. You can also download the full product sheet.
Tech specs
Dimensions
Sizes

97m²

Side heights

2.50m | 3m

Please note

That there may be small differences in dimensions or options when you buy a tent system as opposed to renting a space solution. If you are interested in buying a tent system, our product specialists will lay out all possible dimensions, options and configurations for you.
Options
Options
System floor
Curtains with window variants (opaque)
Roof covers (transparent, opaque)
Wall elements of hard PVC (vertical)
Wall elements of glass (vertical)
Various door types
Ventilation panels
Safety
Safety
Fire-resistant materials
Anchoring and construction are secure.
NEN-EN 13782
ISO 9001
ISO 14001
SCC**
Proven quality
Turnkey delivery
Highly customizable
Short delivery time
Short installation time
Can be connected to buildings & other tents
Interested in this Event space solution?
Feel free to reach out to us for more information on owning or renting one of our structures.