Functionality meets aesthetics
Revolution
The Revolution is a permanent industrial building that combines a large amount of useable space with a contemporary, futuristic design. Highly customizable, this modern commercial building can be designed to your exact specifications.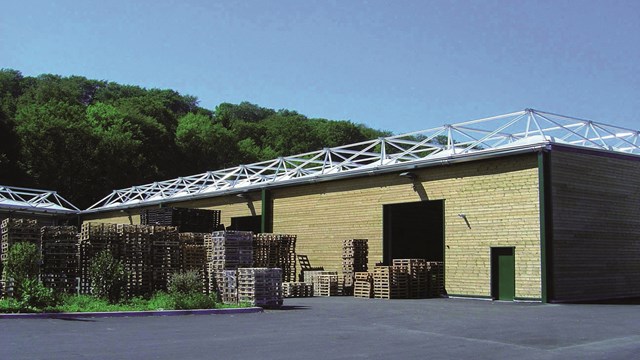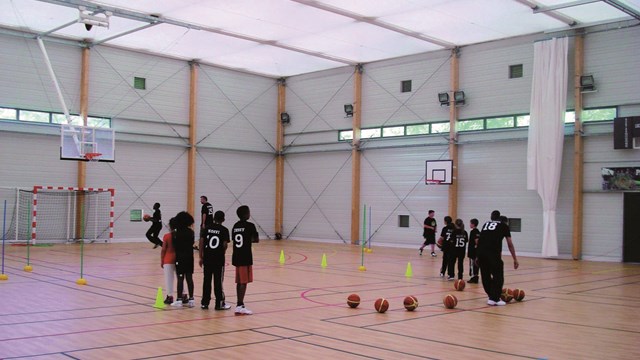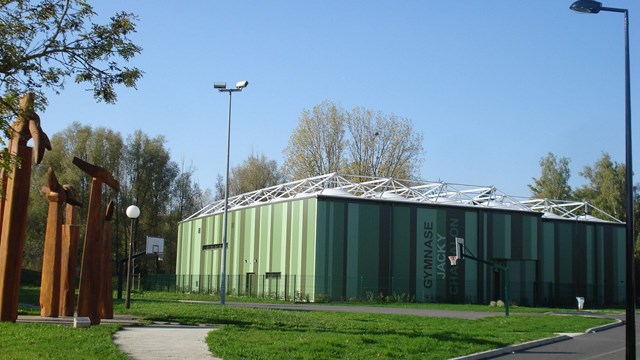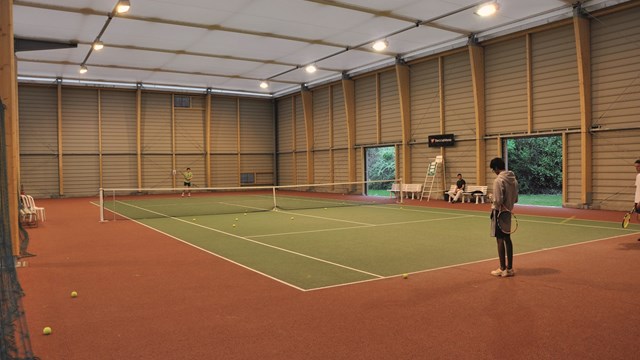 Most frequently used applications:
Supermarkets
Warehouse & storage
Logistics & distribution
Production
Terminal
Hangar
Educational institution
Offices
Restaurants
Choose the Revolution, if you want a high-quality building that is large enough for your most ambitious plans and comes in an aesthetically pleasing package.
This cubic industrial building thanks it's eye-catching aesthetics to a highly noticeable roof with a double reverse curvature and the fact that it's walls can be made from steel, aluminium or wood. Whether you need a logistics warehouse, showroom, production space or all-in-one business solution with storage space and offices, the Revolution will bring you the functional space you need in a contemporary package.
Up to 12 metres in height
The Revolution is a highly customizable and modular building that allows you to create an impressive amount of (free span) space. This high-quality metal-meets-textile construction offers us the flexibility to design you a building of up to 12 meters in constant height, while the length and width can be made to your exact specs using 5x5m modules. The combination of flexibility, free space and contemporary design makes the Revolution an ideal solution for all large and high-rise projects.
Tons of options
This industrial building offers you tons of options in terms of size, design, insulation, roof materials and lay-out, all of which we will gladly discuss with you to create the best possible space solution for your needs.
Specifications & options
Below, you will find the most frequently asked specs. You can also download the full product sheet.
Tech specs
Width

10 – 60m

Length

Modular per 25m2

Height

Up to 12m

Roof shape

Three-dimensional at constant height

Please note

That there may be small differences in dimensions or options when you buy a tent system as opposed to renting a space solution. If you are interested in buying a tent system, our product specialists will lay out all possible dimensions, options and configurations for you.
Options
Different openings (pedestrian doors, sectional doors, aircraft doors, sliding windows, glass façades, etc.)
Floor sealing solutions
Rainwater treatment
Loading docks
Smoke extraction skylights
Rainwater treatment
Ventilation and condensation treatment solution
Electricity, lighting
Heating, air conditioning
Safety
NV65 / Eurocode
All PVC coated polyester membranes offer M2 fire resistance
Proven quality
Turnkey delivery
Highly customizable
Short delivery time
Short installation time
For temporary AND permanent use
Proud to work for these companies
Interested in this Commercial space solution?
Get in touch for more information on owning or renting one of our structures.