The Championships, Wimbledon
The most premium hospitality for the world's most iconic tennis tournament. This is The Championships at Wimbledon.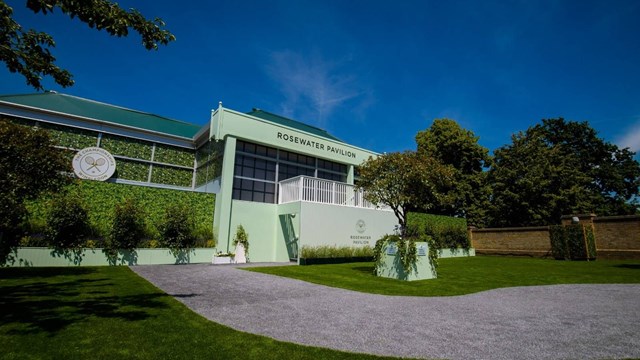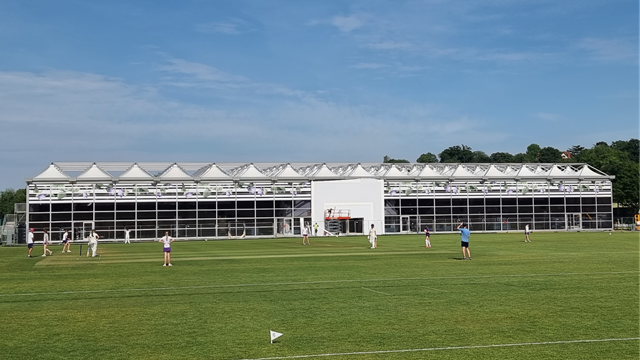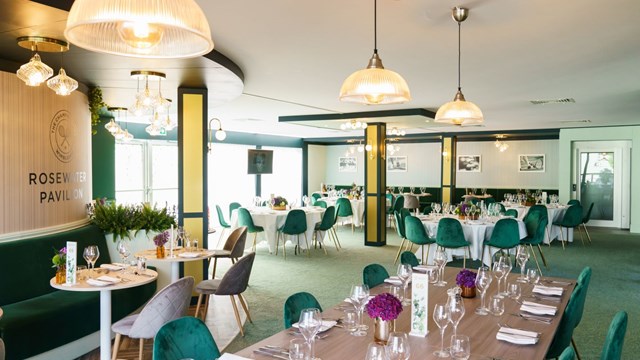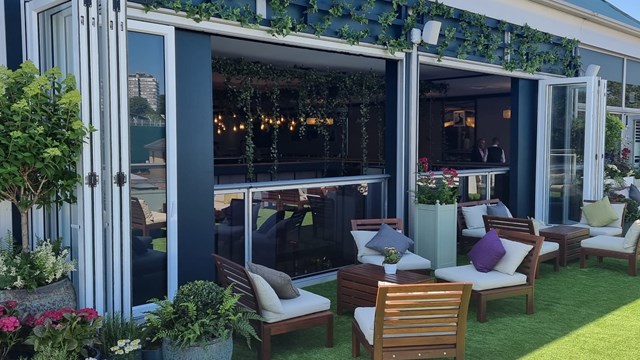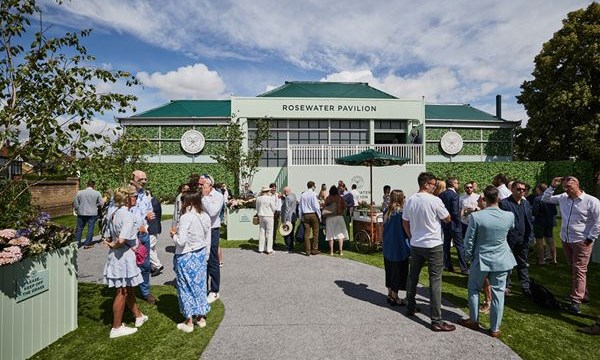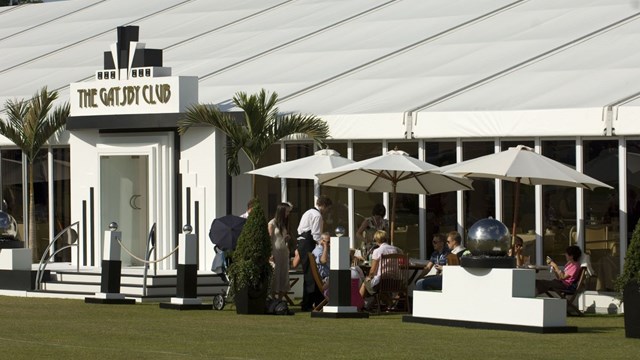 30 years at Wimbledon by Losberger De Boer
Losberger De Boer has been building Wimbledon's largest premium hospitality since 1994. In more recent years this includes The Lawn and Rosewater Pavilion, offering a combined total of 3,500 m2 of exclusive hospitality space.
The Championships at Wimbledon is a staple in the global event calendar, which continues to grow busier than ever before, with a record-breaking 515,000 visitors in 2022! Wimbledon is arguably the most regal, prestigious, and coveted tennis tournament in the world, and we are so proud to have been a part of this event's history.
What do we create?
The Lawn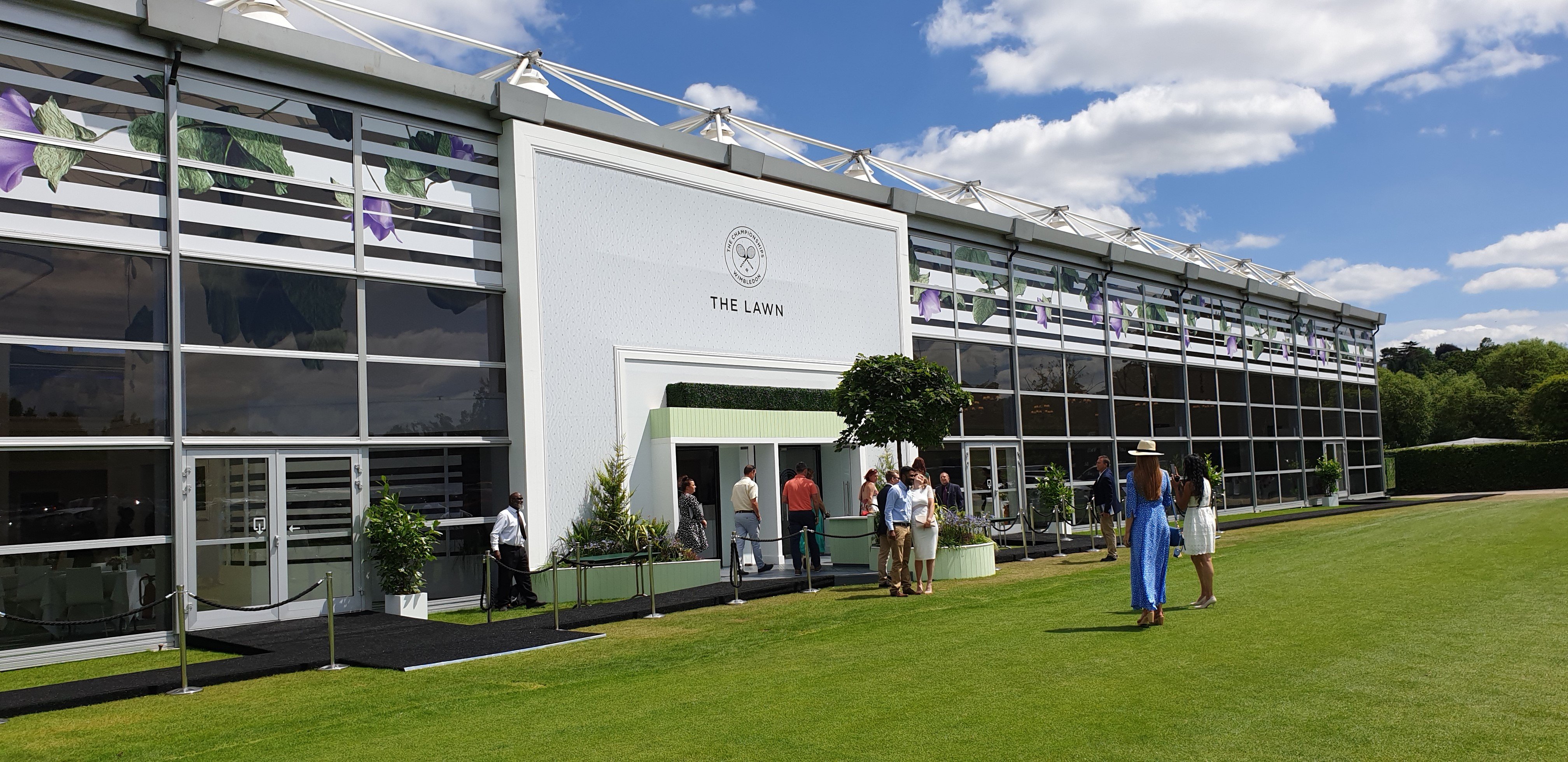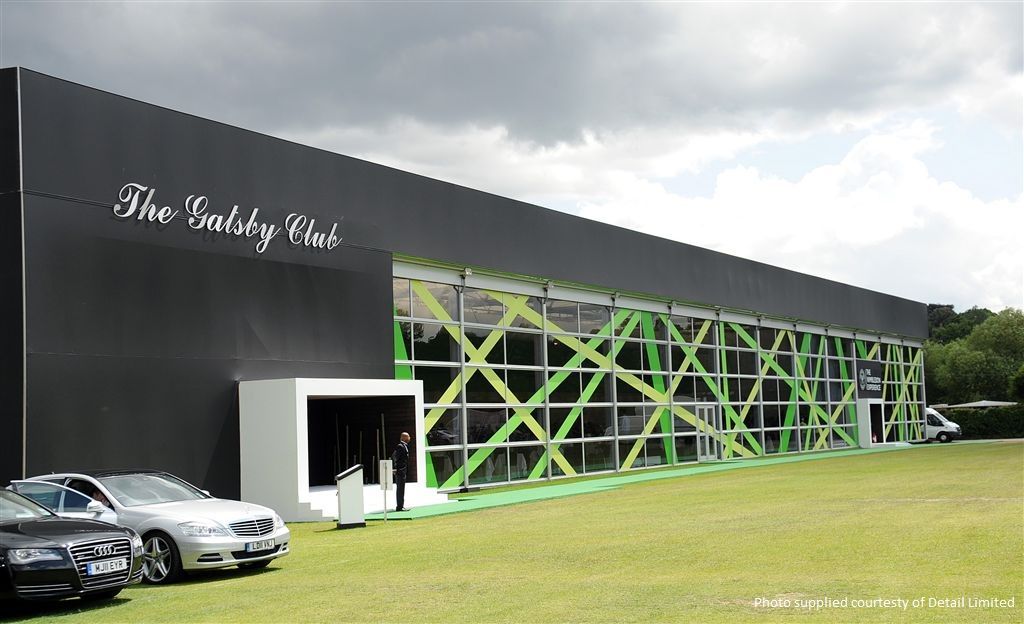 The Lawn is an 80 x 25m double-decker structure created using our Delta structure, previously known as The Gatsby Club. This hospitality experience is where class and elegance meet Michelin-star food designed, curated, and delivered by the Roux family.
Premium dining is an integral part of Wimbledon which is the largest annual sporting catering operation carried out in Europe, with 3000 staff required!
Rosewater Pavilion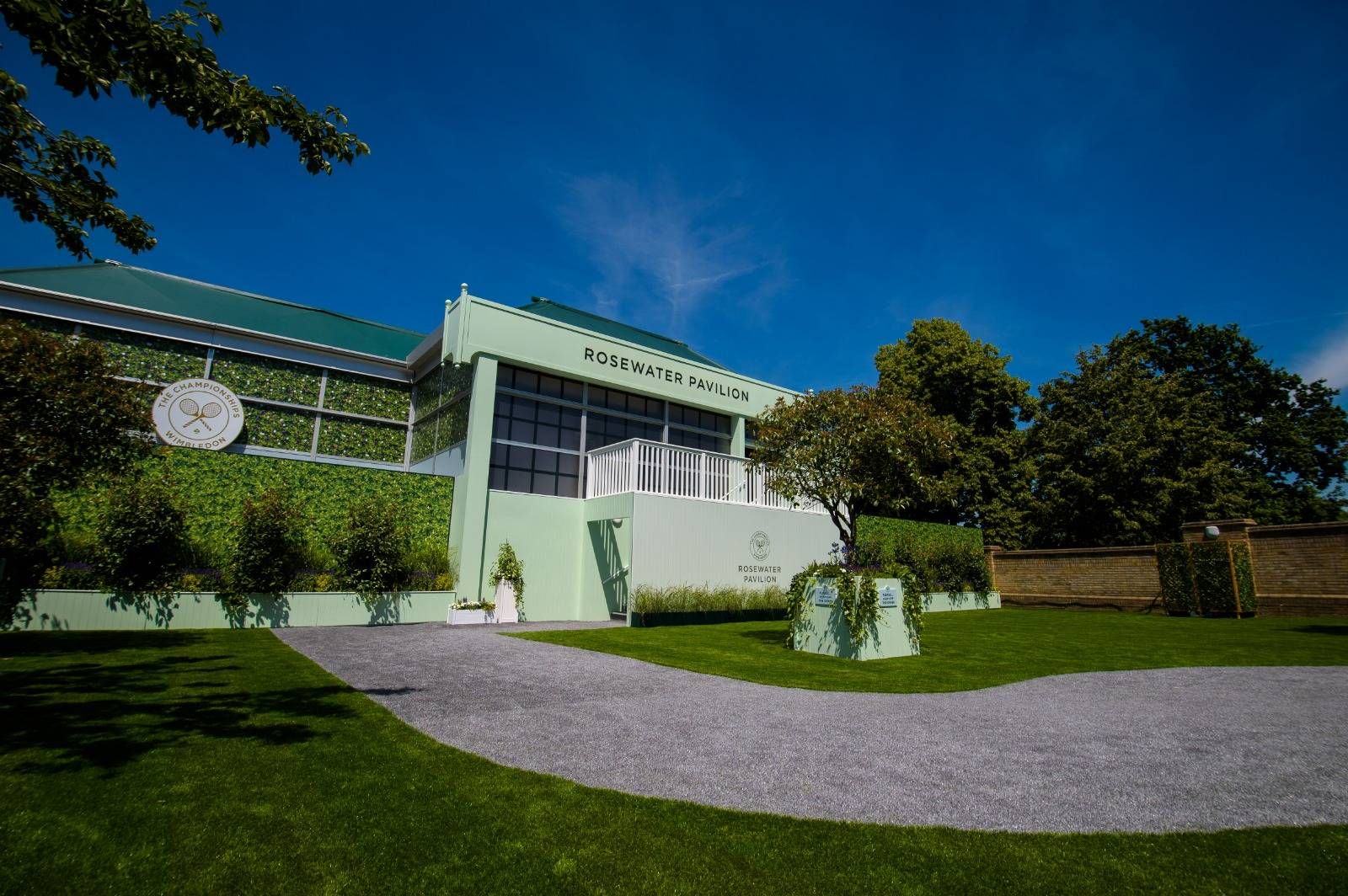 Both hospitality venues are built for Keith Prowse, industry leaders in official corporate hospitality, specialising in sporting events. Rosewater Pavilion is the pinnacle of prestige and elegance, set inside the Grounds of The All England Lawn Tennis Club, the facility has beautifully landscaped gardens, subtle floral touchpoints, and a modern British-inspired menu.
The pavilion itself is about 30 x 30m, kitted out with a balcony terrace, internal mezzanine and decking.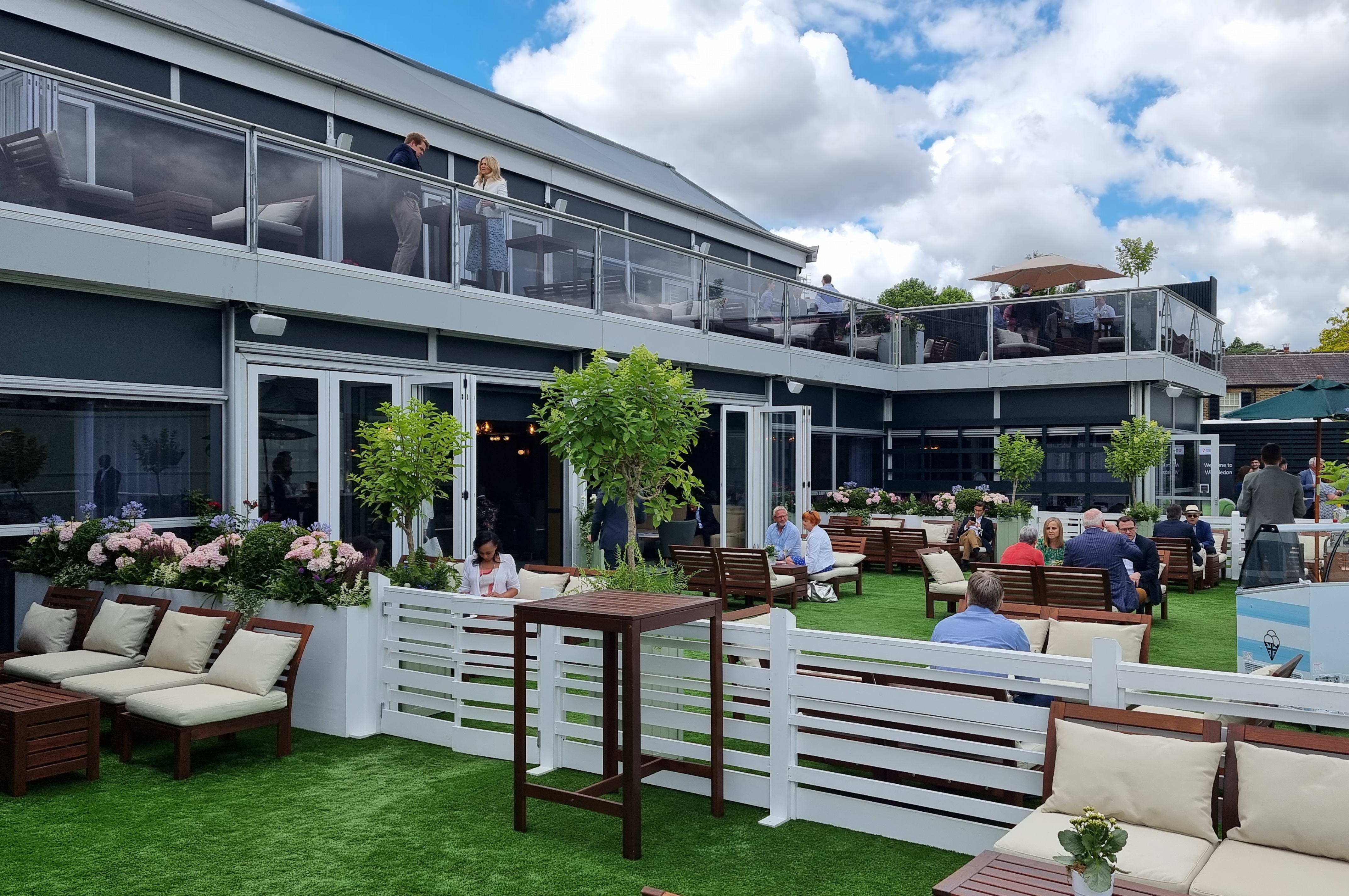 The Rosewater and Lawn pavilions are some of the most elaborate premium hospitality spaces created in Europe, and due to the extremely tight schedule, both facilities need to be delivered in just 4 weeks.
As soon as our teams finish, an army of skilled fit-out specialists appeared, to transform the structures into two 5-star VIP hospitality venues.
Client testimonial
"After a very successful event, we have received amazing feedback about how great the structure looks. So thank you for all your efforts during the build in making this one of the premier temporary hospitality facilities in Europe."
– Stephen Brady, Detail Management Services Ltd.
Interested in this Event space solution?
Feel free to reach out to us for more information on owning or renting one of our structures.